Blue Valentine has been receiving a smattering of Oscar buzz for its two stars, Ryan Gosling and Michelle Williams, for their gritty, un-Hollywood portrayals of a young couple experiencing the birth and death of their relationship, depicted in intercutting storylines separated by six years. But what has perhaps overshadowed Blue Valentine is the story of how the Motion Picture Association of America originally gave Blue Valentine an NC-17 rating, meaning that no one under the age of 17 would be allowed to see the film even if accompanied by their parents. Was it outrageous violence or gratuitous sex that earned Blue Valentine this punitive rating, which would doom the film's box office prospects, distribution and ability to advertise, ensuring its obscurity? Click on the image below to hear my review of Blue Valentine on KPFK's Uprising show to find out.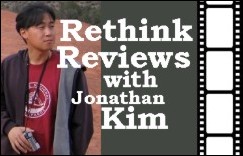 In the end, the attention Blue Valentine received over its rating will probably end up helping it. It raised awareness of the film and earned it pages of free press (a great help since its advertising budget is probably small), made the film somewhat of a cause célèbre, and generated curiosity to see what the fuss was about, especially since the MPAA later changed Blue Valentine's rating to an R without the filmmakers having to cut any scenes.
However, it wasn't the only ratings controversy the MPAA found itself in last year. The King's Speech, the bonafide Oscar favorite about a prince trying to overcome a stammering problem with the help of an unconventional speech therapist, was given an R rating for a scene where the prince (played by Colin Firth) says "fuck" several times to illustrate that he doesn't stammer when cursing. No sex, no violence, no gore -- just a string of "fucks", which are not even used in a sexual context.
The Weinstein Company, which is distributing both the King's Speech and Blue Valentine, ran out of time to appeal the R rating before the film was released, which is actually a real shame. Along with being an excellent film (see my review on What the Flick here and interview with the director, Tom Hooper, here), the King's Speech would be a great and inspiring film for children with speech problems to see, showing them that overcoming a speech problem can be a difficult journey with no miracle cures, sometimes requiring years of practice, workarounds and creative solutions. But with the right tools and support, someone with a speech problem can go on to accomplish great, even historic achievements. Hopefully, a parent with a child under 17 with a speech problem would do some research, find out that the R rating for the King's Speech is only based on a brief, comedic outburst of expletives, then take her child to see this terrific film that addresses a condition rarely taken seriously in movies. But if that parent simply used the MPAA's rating to make her decision, that child would never see a movie that might make a real difference in his life. Incidentally, in England, children over the age of twelve are allowed to see the King's Speech without an adult.
If you want to learn more about the secretive, sometimes inconsistent way the MPAA rates films, I recommend the fascinating documentary This Film Is Not Yet Rated by Oscar-nominated director Kirby Dick, which interviews filmmakers who have run afoul of the MPAA and attempts to find out exactly who is rating America's films, since the identities of the raters are a closely-kept secret. Below is a scene from This Film Is Not Yet Rated, which can be streamed on Netflix.
To subscribe to ReThink Reviews on YouTube, go here.
Calling all HuffPost superfans!
Sign up for membership to become a founding member and help shape HuffPost's next chapter