It's been a while since a movie generated as much of a rift among critics as Spike Jonze's adaptation of Where the Wild Things Are, perhaps best illustrated by the glowing review by the New York Times' Manohla Dargis (who said the film "startles and charms and delights") while LA Times' Kenneth Turan found it "empty and misconceived." But a split like this is generally a good sign -- films that are original, challenging, and groundbreaking usually aren't beloved by all. And Where the Wild Things Are appears to be a film that people either love or hate.
Reading negative reviews of Where the Wild Things Are leaves me feeling like the reviewer either missed the point or has forgotten what it's like to be a kid. I loved Where the Wild Things Are and think it will eventually go down as a cult classic, if not an accepted one. Making a fantasy movie about a 9-year-old learning to understand his emotions and empathize with others seems like an almost impossible task, and Jonze pulled it off in a way I could have never imagined.
Click on the pic below to see my ReThink Review of Where the Wild Things Are (you'll be redirected to YouTube due to copyright silliness).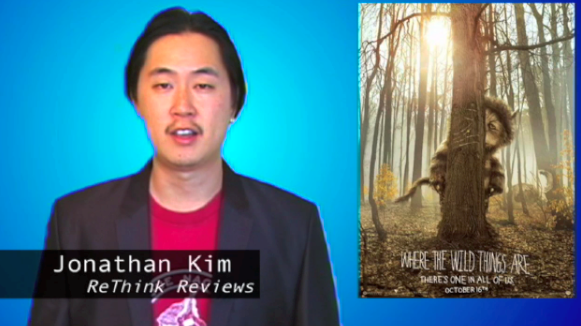 This Friday (Oct. 23), I'll be on the Young Turks Air America (and streaming) radio show at 6pm PT talking about Where the Wild Things Are and kids' ability to understand complex issues (see my discussion with TYT host Cenk Uygur here). If you know of any interesting articles on the subject, please post the link in the comments.

For the only (therefore best) political movie reviews on the web, visit ReThinkReviews.net.

REAL LIFE. REAL NEWS. REAL VOICES.
Help us tell more of the stories that matter from voices that too often remain unheard.