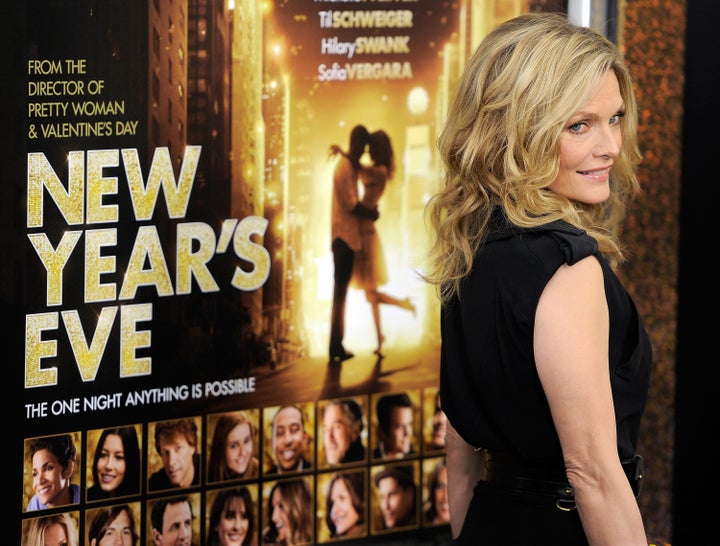 The ability of star power to reliably generate box office dollars used to be one of the truisms of the film industry. Add a megawatt star to even the lamest of scripts and a decent return was all but guaranteed as audiences would surely turn out to gaze upon Hollywood royalty. But as ticket prices rose and the economy soured, viewers became more choosy about what movies they spent their money on, leading to notable flops by star power stalwarts like Tom Hanks, Mike Myers, Julia Roberts, and Will Ferrell.
The waning influence of star power led to a lot of handwringing among studio heads, who had to grapple with the terrifying notion that they might have to actually start making good movies instead of simply coasting on the popularity of big stars. But studios found a loophole: If you can cram lots of stars into a movie -- even a crappy one -- cash-strapped viewers will open their wallets in the belief that so many stars means viewers will surely get their money's worth.
Which brings us to the new film New Year's Eve, which attempts to stuff nearly 20 stars into a film centered around -- you guessed it -- New Year's Eve and the midnight ball drop in New York's Times Square. It stars Halle Berry, Jessica Biel, Jon Bon Jovi, Abigail Breslin (Little Miss Sunshine), the rapper Ludacris, Robert De Niro, the rapper Common, Josh Duhamel, Zac Efron, Hector Elizondo (The Princess Diaries), Carey Elwes (The Princess Bride), Carla Gugina (Sin City), Katherine Heigl, Ashton Kutcher, Alyssa Milano, Seth Myers (Saturday Night Live), Lea Michele (Glee), Sarah Jessica Parker, Michelle Pfeiffer, Til Schweiger (Inglorious Basterds), Hilary Swank, and Sofia Vergara (Modern Family). And I'm sure I've missed a few more. Watch the trailer for New Year's Eve below.
Of course, the problem with having this many stars is -- what do you do with them? If you're director Garry Marshall and screenwriter Katherine Fugate, you cram them into about ten loosely-connected subplots. The result is similar to what would happen if you had 100 minutes of previews and commercials for ten extremely predictable, saccharine, unfunny romantic comedies, then watched someone's attempt to stitch them together into a semi-coherent movie. Which is as unpleasant as it sounds.
I'm not going to go into all the subplots, except to say that they all end as happily as you know they will from the very start. And, to be honest, this predictability led to me falling asleep for a period during New Year's Eve from sheer boredom. Either that or it was from having my belly stuffed with the film's interminable cheese, or as the result of a diabetic coma brought on by the film's cloying attempts at romance and sentimentality in it's ultra-clean, never drunk and disorderly, primarily white version of New Year's Eve in New York. Or maybe I simply fainted as my brain attempted to protect itself from an unpleasant experience.
Marshall and Fugate also teamed up on 2010's Valentine's Day, another excruciating star-packed romcom whose box office success was further proof that audiences will turn out for multiplied star power. With the same formula, I sadly see no reason why New Year's Eve won't be the sort of maddening hit that drives critics like me up the wall. So, unfortunately, you should probably expect another holiday-themed star gathering in the next year or two. Or, you can do what I did while watching New Year's Eve and what most people do on the actual night -- simply sleep through it or stay home.

Check out Jonathan Kim's new Netflix-based show, ReThink Reviews on TYT, here

To subscribe to ReThink Reviews on YouTube, go here. To follow ReThink Reviews on Facebook, go here.
REAL LIFE. REAL NEWS. REAL VOICES.
Help us tell more of the stories that matter from voices that too often remain unheard.