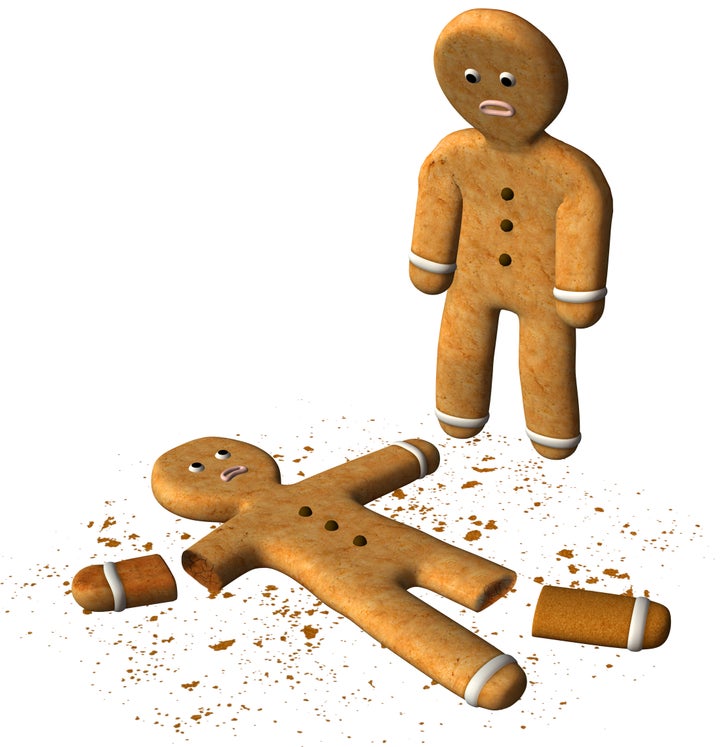 In October, my husband and I attended the monthly breakfast in our 55+ community. As new residents, this was our first time as we acted on our intentions to get acquainted and become engaged in our new neighborhood.
As get-acquainted conversations go between Boomers, typical questions include: where are you from; what did you do before you retired; how many children/grandchildren do you have; and so on. I was sharing with the resident seated next to me the complexities of the circumstances in my own family respective to our two children and grandchildren. Specifically, we are currently closer to one adult child than the other; we see one grandchild more frequently than the other. She replied: 'I've been estranged from my adult daughter for five years. I've lived here a whole year and never told that to anyone.' And with that pronouncement, the frame around a perfect family portrait is shattered.
Just as we are experiencing dramatic cultural shifts in our country, our family configurations are also changing as evidenced by these realities:
The majority of American children have experienced the divorce or separation of their millennial parents; when the second divorces of millennials are counted, the majority figure increases to over 75%;
The increasing mobility of retirees raises the chance they do not live in the same cities or communities where their children and grandchildren reside. Retirees have more options on how to build a fulfilling retirement which often includes travel, retirement communities or moving to states like Florida or Nevada with tax structures beneficial to a fixed income;
The number of US grandparents estranged from their adult children and grandchildren is increasing rapidly. This 'silent epidemic' (silent because of the shame associated with estrangement) has shocked practitioners and makes demographics hard to capture. The figure can be anywhere from 10%-30% of adult children estranged from their Boomer parents in the US. In Great Britain, it is estimated one million millennial adults have gone 'no contact' with their aging parents;
Fixed incomes kick in at retirement and with them come limitations on discretionary income. Boomers find out quickly their cash fluidity may limit generosity extended to family members.
All these twenty-first century factors are forcing American families to rethink the holidays. Those of us who experienced a divorce in our younger years already know what it's like to get creative in planning holiday celebrations. We know how to celebrate the holiday on a different day or share our children with the Other Parent.
However, ad agencies still present a family holiday based on 1950's experiences. If we had smellivision, we'd likely smell roast turkey and pumpkin pie coming from our flat screens or computers. Ginning up our emotions in order to replicate holidays from the last century can lead to unfulfilled expectations and deep disappointments. As Boomer grandparents, we are now faced with complex circumstances for which we've had limited preparation.
In my book, I'm Still Your Grandma I'm Still Your Grandpa, I wrote a section on how contemporary grandparents can ease through the holidays without breaking the bank and risking their own emotional well-being. What follows are some of the ideas presented.
Let me start by saying as grandparents, our role is generally secondary in planning how our grandchildren will experience the holidays. We certainly love revisiting traditions established when our own children were growing up, but our adult children are the decision-makers now. It is our job to trust their judgment and support their choices on how our grandchildren will celebrate. Often, our desires and those of the adult children are in sync (ex: deciding who hosts the celebratory meal), but in some families, those desires clash.
Stop the power struggle. Making an argument of, we've always done it this way, will not help you get your way. Your adult children may consider the family traditions they remember as outdated. (How can stringing popcorn and cranberries compete with sophisticated electronics?) It serves no purpose to guilt-trip your millennials. Rather, validate their ideas with a cooperative, participatory spirit. Who knows? You might have a good time.
Spend less money. When I first became a grandparent, I considered an whole other reason to shop. We all overspend during the holidays, so prepare a budget and stick to it. Offer your time and attention to family members in lieu of 'things.' Can you babysit while the parents go out shopping or to a holiday party; can you help grandchildren wrap gifts for their parents? When my twelve-year old grandson was four, we went to a Dollar Store and shopped for everyone in his family, then took the items home and wrapped them. Together, we created a great – yet inexpensive – memory. Bake cookies; build a snowman; watch a holiday movie together. Many of us cannot remember childhood gifts given to us by our grandparents, but we DO remember time spent with them.
Family pictures. This point is critical in a reorganized family which includes step-children. When taking pictures of your own grandchildren, be sure and include step-grandchildren. This includes posting of pictures on social media. Children are smart, and they know if one child is grandma or grandpa's favorite. Include everyone on Facebook or Instagram to avoid impressions of favoritism and hurt feelings.
More helpful Holiday hints for Boomer Grandparents will follow in Part Two.
Related
Popular in the Community