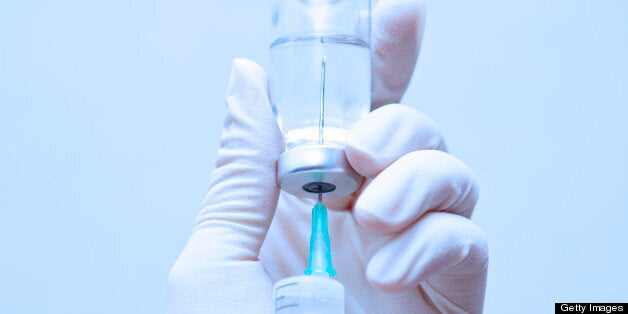 As police officers, we were trained to regard drug users and sex workers as public enemies. However, in recent years, we -- officers with a combined seven decades of experience -- are realizing that the impact of the HIV epidemic means that law enforcement needs a serious review.
Globally, drug trafficking remains a critical criminal issue. But it is petty drug users -- sick people, not kingpins--who are filling the prisons. This criminalization of injection drug users has been accompanied by a steady rise in HIV cases. In many of the countries we have visited, condoms are treated as contraband and criminalized groups like sex workers and drug users are often forced to choose between protecting their health, and staying safe from police harassment or arrest.
Many of us used to be hawks in the war on drugs. We aren't doves now, but more like owls -- wiser about what works and what doesn't.
Here's what we've seen doesn't work: Arresting people outside health clinics or places where service providers distribute clean needles and condoms that prevent HIV, or methadone for the treatment of heroin addiction. Forcing people into "treatment" centers that offer nothing but punishment, insults and locked doors. Harassing physicians who work with drug users or sex workers, and demanding their patient lists.
In our two countries, we have worked hard to reform such practices. By creating regulations that allow police to divert sex workers and drug users to health services, and by moving away from the compulsory treatment of drug users to "cure and care" centers that allow for voluntary exit and treatment based on science rather than moralizing. Things aren't perfect, but we are making progress.
Unfortunately, in too many countries this is not the case. While overall progress on AIDS is promising, UNAIDS reports that countries with epidemics concentrated among drug users and sex workers are losing ground. Punitive policing is part of the cause. Police are trained to protect all citizens. Instead, in many countries, they may be punishing groups of people who need their help most.
The idea that policing can move from force to service, and that we as law enforcement professionals have a role to play in protecting health, is not ours alone. This week, we and other representatives of the Law Enforcement and HIV Network (LEAHN), gathered in Vienna at the 22nd meeting of the UN Commission on Crime Prevention and Criminal Justice to urge other law enforcement experts to join a call to support a view of drug enforcement that makes sure we aren't accidentally creating systems where sick people are made sicker.
So far, over 4,000 law enforcement representatives from almost 30 countries have signed this call.
We hope that this week, police from around the world will be willing to join us in speaking up to support policing that protects public health. The messages are simple: good drug policy is good AIDS policy. Drug users and sex workers benefit more from services than from beatings and prison. And as law enforcement officials committed to protecting the public, we can support public health, sending people who need HIV services to programs that provide them, and focusing on arresting the real criminals.
Aleksandr Zelichenko is a former Police Colonel from Kyrgyzstan and current Director of the Central Asian Center on Drug Policy. Tan Sri Mohd Zaman Khan is the former Director of Criminal Investigation and Commissioner of Police for the Royal Malaysia Police.
Popular in the Community