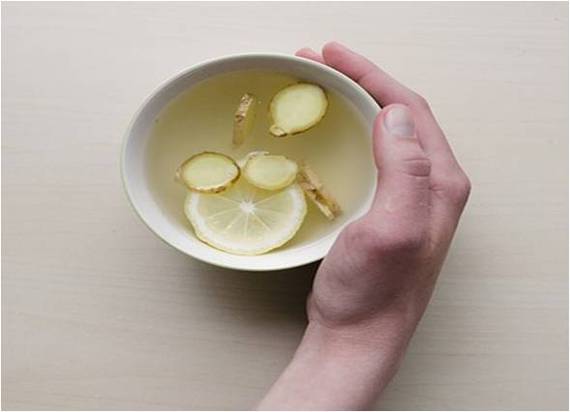 According to a 2014 Marist poll, more than four in 10 Americans expected to make a New Year's resolution for 2015. Guess which promise topped the list? Weight loss. Guess how many kept their promise?
"Only 59 percent kept their word, down from 72 percent the previous year."
I, too, might have been a member of the failed 41 percent -- except this year I decided to do things differently. I fought the temptation to make a list of resolutions. Instead, I decided to go with the flow of my body. No, I didn't lose weight this year, but I did make significant dietary changes. I consider this a major victory. In fact, I'm seeing 2015 as a foundational year for more exciting dietary changes to come in 2016. And I'll be letting my body take the lead.
Most of us take a top down approach to weight loss. The mind decides it wants to lose weight and how much, and the body usually resists. It's actually an exciting spiritual journey to let your body do the talking. It's an exercise in self-trust and self-discovery. Is a brownie just a brownie or a sign of loneliness? Once you go down this road, you can't go back to eating unconsciously.
This year my body told me to give up potato chips and Diet Coke. I also reduced my coffee intake to one cup a day and drastically reduced my use of artificial sweeteners and margarine. That may not sound like a lot, but giving them up was a big deal. I wasn't sure I could do it, but my body gave me a boost. It wasn't hard at all.
On the other hand, as a professional dieter I've learned the hard way that nature abhors a vacuum. If I didn't find suitable replacement foods, I might have joined the 41 percent. So I explored and found a few tasty replacements to integrate into my diet.
Yerba mate. Nice, gentle buzz. I didn't like it with stevia sweetener (I wish), but I did enjoy it with cane sugar. I'll probably never give up coffee completely, but when I need a break I'll occasionally drink yerba mate. Author Tim Ferriss says it is his favorite drink, and he claims yerba mate helped him produce his first book, The Four Hour Week.
Iced ginger tea. Out with orange juice in the morning, and in with iced ginger tea. I love brewing the tea with mint leaves and adding honey and lemon. There's nothing inherently wrong with O.J. In fact, the juice boasts tons of vitamin C. But for some reason, my body told me to ease up, so I did.
Nuts. I am nuts for nuts (sorry). I've been eating pistachios, cashews, walnuts, and regular old peanuts. Eating these fatty snacks in moderation keeps the hunger pangs away.
Butter. My body began to recoil at the sight of a tub of margarine, so instead, I've been using butter on my small, red baked potatoes and occasional morning biscuit. Just a little bit.
Spinach. I used to eat my morning scrambled egg with parsley and low fat cheese. My body said, keep the egg, but add spinach, tomatoes, and full fat cheese, so I did. In addition to seasoning with salt and pepper, I now add turmeric. Delicious!
Turmeric supplements. I suffer from arthritis pain most days, so my body said, take turmeric supplements with black pepper extract. What a godsend! I have actually been able to reduce my Ibuprofen intake, only taking them on rainy or snowy days. I'm not pain free, but the supplements provide noticeable relief.
Body wisdom
Doing the same thing over and over and expecting a different result is the definition of insanity. For me, throwing the New Year's resolutions practice in the garbage was the sane choice. After a lifetime of resolving to lose weight and breaking promise after promise to myself, it has been a relief to hand over the dietary reins to my body's wisdom. I believe it is taking me on a health journey. I'm looking forward to less pain, fewer pounds, and better vitals overall. It will take time, but I'm loving the process. Are you with me?