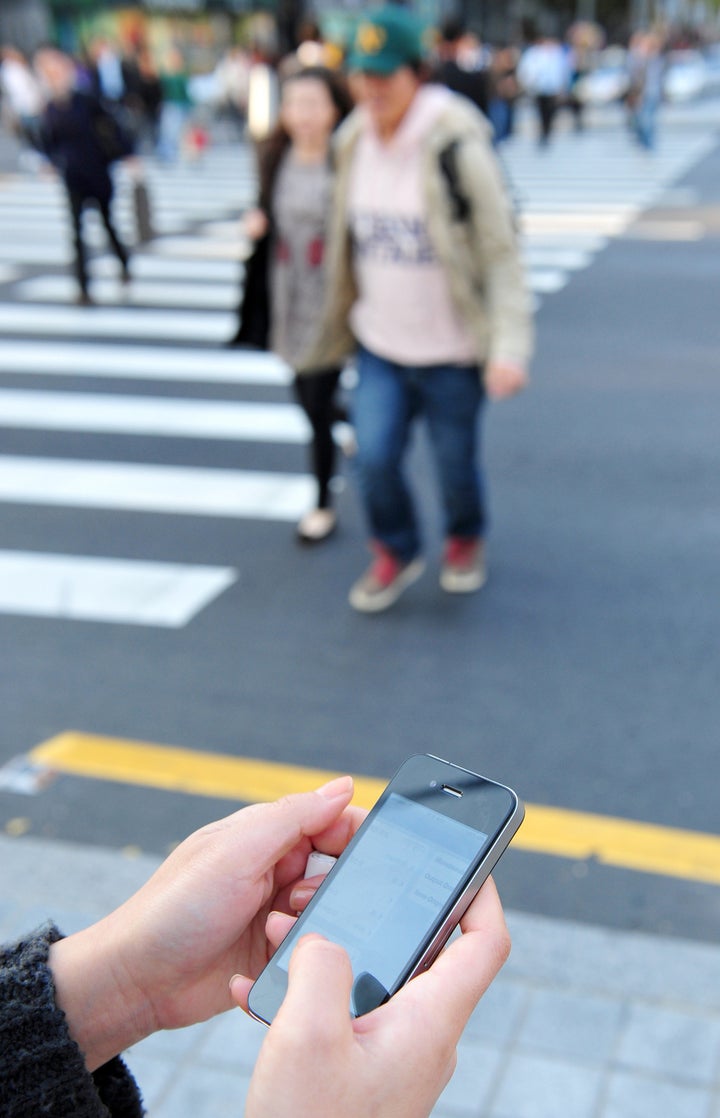 For most of us adults, the learning experience of our primary education (whether calculus, grammar, or art history) centered around one fundamental piece of literature: the textbook. What we know today as the modern textbook actually has its roots in the 1960s, when a combination of the diversification of traditional curricula and a dramatic increase in the number of students (see: Baby Boomers) heightened the demand for larger aggregations of course materials that could be packaged into one collection -- this, in turn, lead to the rise of the education publishing industry.
The traditional textbook is (and remains, though in transition) the central one-stop shop for content and curriculum. The book's preface sets the stage for the semester to come, and the chapters are laid out in sequential order of what needs to be learned first. Accompanying these pages of data, "facts," and strategies are often such features as brief quizzes, critical-thinking passages to ponder, and suggested projects. In the early 1990s, textbooks added CD-ROMs to the back page, offering further lesson plans and videos on the computer.
While textbooks serve as a tool for showcasing content, they also offer helpful techniques along the way, essentially providing a roadmap for the teacher as to how the course should play out. As Dr. Rob Reynolds, co-founder of Xplana Learning and master of all things content, explains:
"...textbooks in the U.S. have, from the beginning, combined their content with either an implied or explicit philosophy of teaching and learning. This embedded pedagogy -- how to teach and how to learn the material -- has informed classroom instruction in the U.S. and has evolved as an integral part of curriculum planning and delivery."
Thus, traditionally, textbooks are more than just a packet of contained knowledge: they are a guiding hand shepherding the teacher through the semester's curriculum. As textbooks continue to lose market share in the world of content (we will get to this in a bit), the great dilemma in our classrooms will be: how do we replace this salient hand as content becomes increasingly disaggregated?
Despite an extreme consolidation among the major publishers (Pearson, McGraw Hill, and Houghton Mifflin Harcourt together represent approximately 90% of all textbook sales), there are more total players than ever in the industry of education content. This is especially true in the arena of digital textbooks, which reached a market share of 3% in 2011, and is projected to reach as high as 25% by 2015.
It is clear that market demands are driving educational content (like TV, music, and news before it) toward the process of unbundling. The question is: how will this massive array of content be filtered? For news, we have Twitter and RSS feeds, tailored to a user's preference; for TV, we have DVR, Hulu, and YouTube; for music, we have iTunes, Pandora, and Spotify -- but where will our teachers find the channel to sift through unlimited, ever-adapting content? The development of an all-in-one marketplace and social community is one of the hot goals of many Ed-Tech startups of late, and it is one lacking a clear winner -- yet.
Some of the big names in online content generation include sites like BetterLesson, TeachersPayTeachers, Curriki, and MasteryConnect -- communities built around teachers where lesson plans are aggregated, ranked, swapped, and purchased, creating a network for content where the most effective lessons will organically rise to the top. The American Federation of Teachers recently launched a digital platform for swapping resources tied to the Common Core called Share My Lesson.
The success of these networks will soon put the textbook market to the test, as teachers are no longer trapped under the confines of the publishers. These networks create a true mechanism for scaling a uniquely successful teaching technique, as we can now take the most effective lesson plans and literally recreate them in classrooms across the nation.
How can we continue to justify the costs of textbooks in an era when "free" is the name of the game, when a simple Google search yields a gaggle of information previously reserved for an elite, doctoral few? Or when a hedge fund analyst can film a few brief lesson plans in his basement to tutor his cousins that rapidly transform into a community of millions (the revered Sal Khan)? The answer, of course: we cannot, and we will not.
In fact, we have already entered this new era of content, an era that will be molded by the following realities:
Content will become increasingly dispersed, and content subscription services will replace the traditional content purchase model, creating cheaper access to high-quality learning tools as content sellers look to new models of generating revenue (like selling data).
The majority of all content will be digital (already common in Higher Education led by sites like Flat World Knowledge and Textbook Media, and MOOCs -- Massive Open Online Courses -- offered by the likes of MITx, Coursera, and Sebastian Thrun's Udacity).
Content will be designed for mobile access, as smartphones and tablets continue to permeate the classroom walls.
All types of content, regardless of subject matter, will become increasingly personalized and adaptive.
Online and distance learning will become increasingly common, especially in higher forms of education (and sooner than you might think).
Of course, there is one last development that I have yet to mention, and it is perhaps the most valuable resource to come out of the digital curriculum revolution: student-generated content. With ubiquitous access to technologies like camera phones, editing programs, wikis, blogs, and various social networks, the new norm in content may soon simply become self-creation (if you are not familiar with the Maker Movement and DIY, I highly recommend checking them out). Projects like the recently-launched Learni.st and MentorMob are enhancing the student-generated content movement by providing easy-to-use platforms for students to curate their own lesson plans, built using both public content and their own creations.
The Internet is quickly rendering skills like memorization and fact-based assessment quite useless -- as such, "content" as we know it is shifting from a static body of knowledge to tangible projects of discovery and collaboration.

That textbook we all used in high school was really the same thing as tomorrow's adaptive digital content; it leveraged the best of modern technology (in this case, mass printing and distribution capabilities, and later CD-ROM software) to scale the best lesson plans (curated by the elite professors and teachers of the day). This brave new world we are just now entering of open, digital, free, and student-generated content truly has the power to level the playing field, exposing students of all backgrounds to limitless and ever-adapting fruits of knowledge.

The democratization of the learning experience will be led by access to quality content. Ownership will no longer be as valuable as quality filtering, and in the end, the students will be the winners.
Tom Segal is an analyst at Rethink Education, a company which invests in educational technology.
Follow Rethink Education on Twitter: https://twitter.com/Rethink_Ed
Related
Popular in the Community