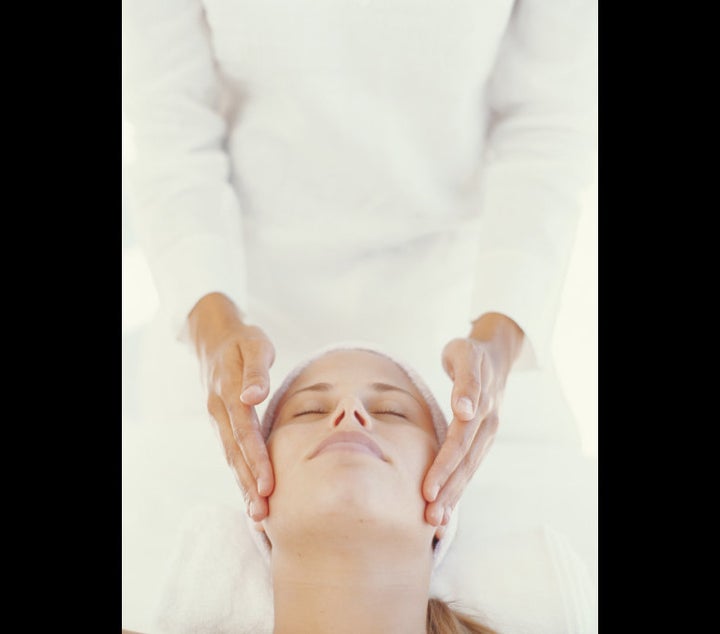 With the state of the economy at the top of everyone's list of concerns, women are looking hard to find beauty solutions that are gentle on the pocketbook. One of the answers they are turning to is a topical product that promise rejuvenating results for their skin.
The class of products getting attention is those that contain a form of Retin A as the active ingredient. To understand the difference between the various offerings, I reached out to an array of sources including dermatologists, plastic surgeons, and a cosmetic chemist.
One of San Diego's top experts in dermatology, Dr. Susan Stuart, answered a string of my questions via e-mail. She wrote that dermatologists are using Retin A "because it works and is the only anti-aging product proven effective in double blind studies." She stated that Retin A was able to "boost collagen production and reduce production of collagenase, an enzyme that breaks down collagen."
Dr. Alexander Rivkin, a cosmetic surgeon specializing in non-surgical options, explained that as a topical product that "exfoliates and declogs pores," Retin A was originally used to treat acne. The medical community took notice of the fact that it also improved the quality of the skin and decreased the appearances of wrinkles. Dr. Rivkin clarified that Retin A works like "any other exfoliant (i.e. microdermabrasion). It stimulates the cells to turn over and form new collagen."
Collagen, which is the principal protein of the skin, tendons, cartilage, bone and connective tissue, is the operative world. As collagen in the skin is rebuilt, it boosts the skin's elasticity. As a result, the skin looks tighter and firmer.
For those who visit a dermatologist and receive a retinoid prescription such as Tazorac, Dr. D.J. Verret told me, they will be disappointed to learn that insurance companies will not pick up the tab because the medication is indicated for acne in adolescents. Helping older skin to decrease age spots and pigmentation falls under the category of "cosmetic" usage.
What about the commercial products available in the drugstore that have Vitamin A derivatives? Dr. Stuart made clear that Retin A and Retinol (found in the commercial preparations) are both derivatives of Vitamin A. The former has a much stronger and more aggressive effect on the skin, thereby having a more "dramatic" effect in terms of reducing skin discoloration and facial wrinkles. However, the downside of prescription strength medication is the potential of side effects including rashes, redness, and skin flaking.
All of the professionals that I spoke with agreed that Retin A did not thin the skin, a common misconception, and reiterated that it plumped the skin through stimulating the production of collagen. They concurred that because the medical grade topicals contain higher concentrations of Vitamin A than the "over-the-counter creams, that they were more effective. However, they did not write the commercial products off.
Neutrogena is marketing a line called "Ageless Intensives" for nighttime use. It carries a "dermatologist recommended" label. It contains hydraluronic acid and Retinol SA. Dr. Stuart told me that "Retinol SA was developed by Neutrogena and contains Retin A in a 'sustained action' patented formulation which claims to penetrate the skin and work for twelve hours." Stuart underscored that "all these agents can increase sun sensitivity, so sun precaution and use of a broad spectrum sunscreen with at least an SPF of 30 is recommended."
It is important for consumers to remember each person's skin sensitivity varies. A test patch may be recommended, as is using the product every other night until the skin adjusts.
To shed additional light on the RX vs. over-the-counter question, I spoke with Ron Robinson, an independent cosmetic chemist who recently founded beautystat.com. His site's mission is to "inform and educate consumers about products that really work, based on their ingredients and technology." When we spoke by telephone, Robinson related his personal story of leaving medical school after a year -- in search of a path that would create a balance between science and creativity. That choice landed him at top companies including Revlon, Lancôme, and Estee Lauder, where his job was to turn concepts into products.
With an insider's knowledge and a desire to promote advocacy for the consumer, Robinson described how cosmetic companies are moving in to deliver results that are comparable to prescriptions. He mentioned Olay Pro-x as a Retin A product that was tested, and given "good results" from a dermatologist "peer-review" process.
Robinson pointed to the need for a preventative approach and maintenance program, which falls in line with the philosophy of Dr. Robert T. Grant, Plastic Surgeon-in-Chief for New York Presbyterian Hospital. Dr. Grant conversed with me about the overview of the Retinol family and Vitamin A derivatives. He informed me that over-the-counter products are mild at best - but that they work. Prefacing his comments with the disclaimer that he had no financial interest in any particular brands, he did reveal that he liked the Neutrogena and Roc lines, and that he recommends them to his patients.
As a result of my ancillary questions, our conversation drifted over to a discussion about non-invasive procedures as an option to surgery. This included the use of facial fillers and thermage - a technology that uses radiofrequency technology to heat the deep layers of the skin, which stimulates the body's natural skin renewal process (This tightens existing collagen and forms new collagen). After that detour, Dr. Grant came back to his opening statements that for topical items "simple is better," emphasizing why "conscious life style choices" are so essential to keeping the skin in a youthful condition. These include using sunscreen daily, avoiding excess alcohol and smoking, and improper eating (a high-fat processed diet).
What better advice for the underpinning of any beauty regimen?
This article originally appeared on the women's health website Empowher.