"Beauty Glossary" is a HuffPost series that breaks down beauty product techniques, treatments and ingredients so you know exactly what you're putting onto and into your body.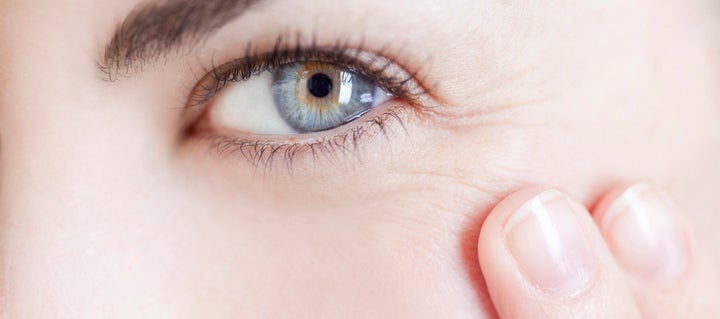 If juicing is the trend health fanatics can't seem to let go, retinol is the ingredient youth-obsessed individuals won't stop slathering onto their faces.
Retinol is a synthetic derivative of vitamin A commonly used in topical skincare products that reduce fine lines, target stretch marks and fade dark spots from sun damage. The prescription version, Retin-A, is a much stronger and more powerful alternative for treating severe acne, scarring and wrinkles.
"The reason so many people use retinol is because it is a keratolytic treatment that dissolves dead skin layers. By doing that, you're allowing new skin layers to come through smoother and softer," says Tabasum Mir, a skincare physician in cosmetic dermatology and cosmetic laser surgery.
While traditional exfoliators (i.e. St. Ive's Apricot Scrub or Clarisonic facial brush) scrub away dead skin cells at the surface, Mir is quick to note that retinol works on a much deeper level.
People who use treatments containing retinol often experience drastic skin peeling and redness. "This is absolutely normal," says Mir. "It does taper over time but that doesn't mean it won't happen again at any point."
The dermatologist believes there is very little you can do about the peeling besides cleansing with a gentle face wash and maintaining hydration with moisturizer. However, there are a few things you should absolutely not do.
Mir strongly cautions against using retinol during the day. Why? "During the daytime, your skin needs to be protected and you do that with antioxidants and sunblock," she says. Otherwise, you're causing more damage because your skin is extremely sensitive and porous. When exposed to environmental elements it can lead to sun and wind burn.
If you have really oily skin, enlarged pores and frequent breakouts, Mir says you're perfect for retinol treatment.
If you are someone who is fair-skinned or has really sensitive skin, you would need to be extra diligent about retinol use. Got any form of skin lesions? You should definitely ask your doctor before incorporating retinol into your skincare regimen.
If you're in your 20s and/or have very little to no physical signs of aging, Mir recommends using glycolic creams instead of retinol to maintain the "youthful" look and feel of your skin.
Are you ready to start taking better care of yourself? Sign up for our newsletter and join our Look Good, Feel Good challenge to supercharge your beauty and grooming routine and develop healthy habits. We'll deliver tips, challenges and advice to your inbox every day.
Related