 Wendy Justice was only 5 years old when she first fell in love with Southeast Asia. The love affair was sparked by her grandparents' stories and photos following a trip to Thailand. "I found the architecture to be amazing, and the culture was fascinating," Justice remembered. As an adult, Justice got to experience the beauty of the region first hand during a three-week vacation when she was 49. "I was so sad when I had to return!"
Now 58, Justice has found her way back to the area ... as a retiree. She and her husband David, 54, have retired abroad, traveling around Southeast Asia for the last seven years. The two retired nurses have left the States in favor of a peripatetic lifestyle, calling various cities like Chiang Mai, Thailand and Nha Trang, Vietnam home for a few weeks or months at a time.
"At this time, I am in Malaysia, but will be going to Thailand in a couple of weeks and plan to spend the winter in Hanoi, [Vietnam's capital]," Justice said via email. "I'm not your typical retiree in that regard. I find the entire area so interesting that I haven't made the decision to settle down permanently in one location."
The New York Times reported that an estimated 100,000 people retired to Asia from other countries in 2010. People who want to retire abroad are drawn to Southeast Asia for a number of reasons, with its low cost of living being a particular standout, Kevin Hockton, InternationalLiving.com Asia Contributor, told Huff/Post50 via email.
"It's conservatively one-third [to] one-quarter of what you pay back home for most goods, services and entertainment," Hockton wrote. "Your dollar goes a lot further here and a good way to describe it would be third world prices in first world countries."
Justice agreed, sharing that since moving abroad in 2005, her monthly expenses in Malaysia, Thailand and Vietnam haven't gone beyond $1,500 per month. "A couple could retire well in this part of the world with well under a million dollars in savings," she wrote. "Our monthly expenses in Nha Trang, Vietnam, for example, were consistently less than $800 a month for the two of us, and that included traveling and seeing the sights, taking private lessons in Vietnamese and eating almost every meal in restaurants, plus living in a very safe and comfortable furnished one-bedroom serviced apartment just three blocks from the beach with Internet, cable TV, air-conditioning and twice-weekly housekeeping."
Who can beat that? But don't get too taken with the idea of super affordable living; there are a few things to consider before you pull up stakes and retire abroad in Southeast Asia.
Along with climate and distance from home, Hockton of International Living provided a list of concerns retirees should address before they decide Southeast Asia is for them:
Language Barrier: While English is spoken in many Southeast Asian countries, not everyone is fluent in the language. This can be especially troublesome when trying to rent or buy property; instead of dealing with property owners by yourself, Hockton said it's best to go through an agent to make sure everything is done legally.
But the language barrier doesn't necessarily get in the way of friendships. Both Hockton and Wendy Justice noted how friendly Southeast Asians are to foreigners.
Length of Visa: How long you can stay in your new home away from home is dependent on the country's visa policies. Malaysia's Malaysia My Second Home (MM2H) program offers a renewable 10-year social visa to eligible applicants. Thailand offers retirement visas of one year for people over the age of 50, but has a number of requirements, including proof that you have a source of income worth at least 65,000 Baht (more than $2,100).
Ease of Banking: Before Justice moved to the region, she had to get her financial house in order, she remembered. "I had all my business accounts set up so that I could access them online –- banking, credit cards, everything. I scanned every important document that I could think of -- from the past several years of tax returns to my driver's license and passport -- so if needed, I could access everything from my email."
Medical Options: "As you get older medical care is something that becomes extremely important in deciding where you live and retire to," Hockton wrote. Southeast Asia is home to some of the top medical facilities in the world; medical tourism is big in places like Thailand thanks to its affordability and high-quality care.
Make sure where you retire will have access to high-quality facilities used to treating foreigners (to avoid language barriers during a potentially stressful time if you encounter an emergency).
Ease of Renting Or Buying: With a move this big, it's important to do your research, Hockton stressed. "Depending on where you are going it's as easy as typing 'Penang property' or 'Phnom Penh property' into Google. A plethora of sites magically appear advertising an entire spectrum of properties," he wrote.
"There are also great blogs [and bipartisan organizations] for all of these places where expats and travelers talk about their experiences. In Penang, Malaysia for instance there is the International Women's Association, formally the American Women's Association. In Cambodia, Laos, Indonesia, Malaysia
Thailand and the Philippines there is InterNations. Again, if you are prepared to spend a little time doing your research it could save you days or weeks when you eventually move to you new destination."
Hockton recommended keeping the following in mind when it comes to property in Southeast Asia: most rentals and the items/fixtures inside them are negotiable (bargaining is part of the culture there); landed property is more susceptible to break-ins than condos; and never pay a deposit until you see the property first.
If you're still considering calling Southeast Asia home, Hockton has one last piece of advice for you.
"Come and visit!" he wrote. "Southeast Asia is a big place. It's culturally and ethnically different, and it's completely different from anything that you will experience in North America. Come visit, hit a few countries if you can in the process and stay a little while in each place to get a feel for them."
Hockton shared the top 5 Southeast Asian countries where retirees can enjoy a low cost of living. We have the pros and cons of each country in the slideshow below.
Related
Before You Go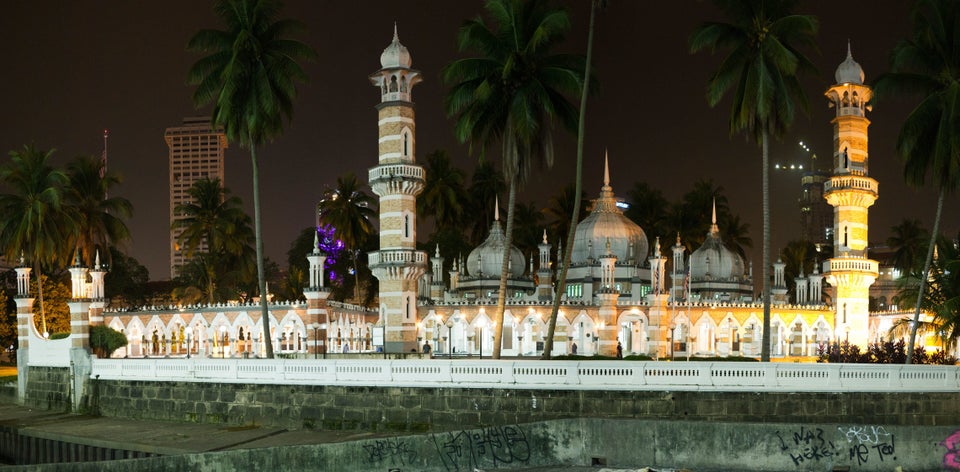 The Pros And Cons Of Retiring In Southeast Asia
Popular in the Community