Arizona has been a big retirement destination for many years, and for good reason. In fact, the very first Active Adult Community in the US, Sun City, was developed there over 50 years ago. But the reasons to choose Arizona are more than just the obvious. While AZ has hundreds of days of abundant sunshine and tons of golf courses, it has a lot more going for it than only sun and golf.
One big reason we think you should consider Arizona for retirement is taxes. When living on fixed incomes, it's important you make sure you are living in a state where your money will last and the taxes are in your favor. Arizona is one of the most tax friendly states and they don't tax your Social Security check, that matters. (About half of the states in the US do tax Social Security.)
At GangsAway! we compile information to help people figure out where to go when they retire. Below are GangsAway's Top 20 Reasons why you might want to put Arizona on the top of your list.
1.Arizona is home to the Grand Canyon National Park and Red Rock State Park near Sedona, as well as a number of other magnificent parks. Free and fabulous entertainment.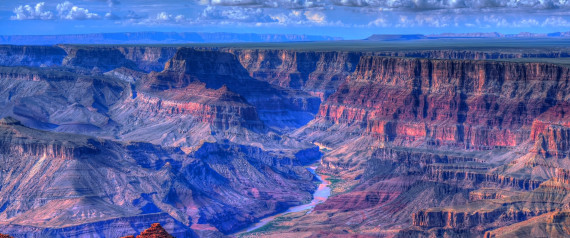 2.Outdoor Activities Galore: White water rafting, championship golf courses, hang gliding through the desert, fishing along the Colorado River or skiing in Flagstaff.
3.The Scottsdale Arabian Horse Show started in Scottsdale in 1955 and now features over 2,000 of the world's most beautiful Arabian horses. Owners, trainers and breeders from all over the globe compete and the event attracts hundreds of thousands of people. Also, there are 300 vendors and booths, showcasing food, demonstrations and seminars.
4.A City for Every Style: Phoenix - highly livable and affordable city; Sedona, a spiritual haven and visual miracle, Scottsdale for those looking for high-end resort style living and Flagstaff, beautiful and at a higher elevation so doesn't get the same high heat as other parts, attracts outdoor enthusiasts and a more liberal contingency and is near enough to Phoenix if you need a bigger city fix. 5.Sunshine/Great Weather. Winter temperatures in Phoenix are like summer temperatures in the southeast but without humidity. Rainfall averages for Arizona range from less than three inches in the deserts to more than 30 inches per year in the mountains. Dry and sunny days with cool nights are typical, and the state's major cities enjoy over 250 days with sun each year. If you like more variety in temperature, towns like Flagstaff are cooler
6. Prescott, Arizona is home to the World's Oldest Rodeo which dates back to 1888. Ever try bull riding?
7.The actual Original London Bridge (from London, England) is now located in Lake Havasu City, AZ. Cool! You don't even need a passport to see it.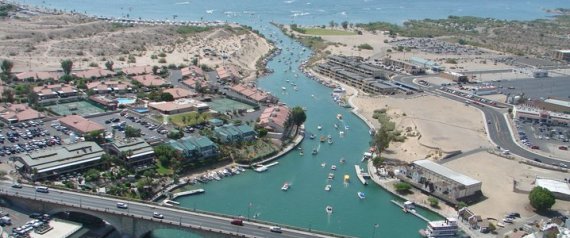 8.Scottsdale Culinary Festival is one the longest running culinary festivals in the US and attracts over 35,000 visitors each year. The six day festival showcases gourmet food, restaurants, fine wines, micro brews and celebrity chefs.
9.Over 20 Native American tribes are represented in AZ. Out of all the states in the U.S., Arizona has the largest percentage of its land designated as Indian lands.
10.The Sonoran Hot Dog. Believed to have been created in Tucson, this special culinary treat is unique to Arizona and is essentially a hot dog wrapped in bacon and served in a crusty white bun. Layer on some pinto beans, chopped tomatoes, onions, jalapenos, mustard and mayo and you've gone Sonoran. 11. Tucson Folk Festival for all you Boomers wanting to go back to your 1960's roots. The Tucson Folk Festival is one of the top folk festivals in the US attracting more than 10,000 folk music lovers with more than 20 hours of free, live bluegrass, Irish, old country and western music.
12.No Sneezing! A respite for those with allergies...the climate and dry air can be a game changer for those who suffer from bad allergies or asthma in other parts of the country. Put away the Claritin.
13.Golf! Arizona is the epicenter for desert golf. The Grand Canyon state has over 70 highly ranked public courses and attracts millions of golf enthusiasts. 14.The Great Outdoors is in your backyard. The is abundant wildlife and you can see coyotes, snakes, javelinas (kind of like a furry pig), bob-cats, and even roadrunners (get your sneakers on and call Wylie Coyote!). You won't see roadrunners in Florida!
15.Unique local foods in Arizona including cactus jelly, mesquite honey, and prickly pear margaritas...ouch!
16.Throw away your snow shovel! No shoveling snow in most parts of AZ.
17. Affordable housing costs: According to the latest data, the median home value in AZ is just over $178K and the median rental is $1050. And, side benefit, you won't spend a fortune on heating bills. It's way cheaper to cool a house than heat a house. 18.NO Tax on Social Security Income. This can be huge when you are living off of your savings. Something to seriously consider when retiring. Also, There is no inheritance tax, gift tax or estate tax.
19.The Arizona State Fair is one of the top Arizona events. It attracts over 1 million people to Phoenix with concerts, rodeos, racing, livestock, and numerous food booths. Giddy-up!
20. Alice Cooper lives in Phoenix. Rock on!
If you'd like to explore Arizona further, you can find more information about the state on our retirement site, GangsAway! Or if you'd like to share a comment or your knowledge about AZ please post here or on GangsAway! and let us know what you think.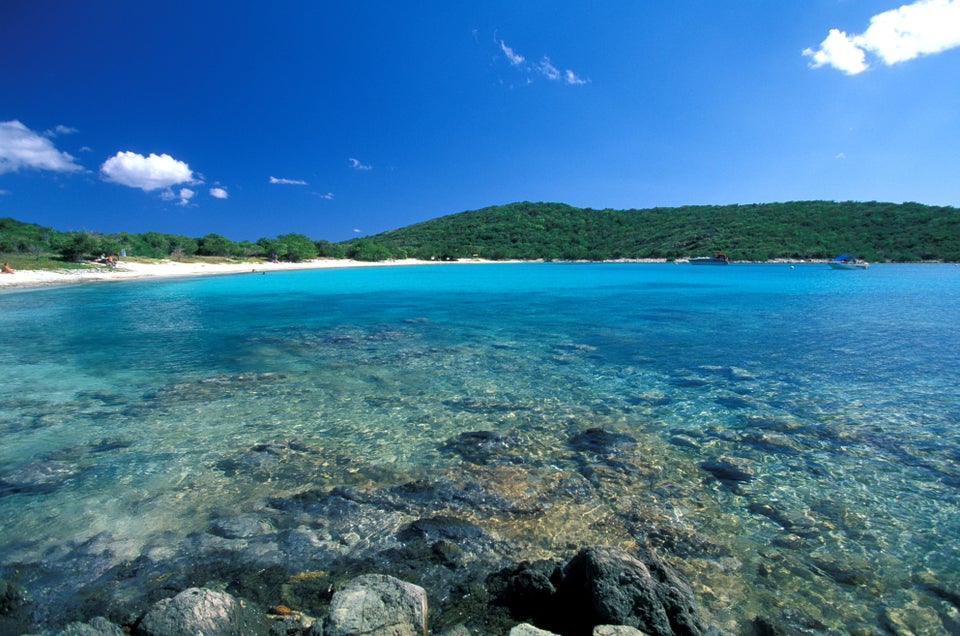 6 Warm-Weather Getaways