I've noticed a trend among the children of my friends, friends whose offspring are freshly, or a few years out, of college. They are trying out lives in exotic places and traveling as much as they can, while they can. While they can.
They find a place where they can surf or climb rocks or ski, work enough to pay the cheapest rent they can find, and save for a trek up Machu Pichu. Lather, rinse, and repeat.
For those of us boomers who jumped into the corporate rat race directly out of college, a nagging sense of regret could set in. But it seems to me, we are approaching exactly the time in life when we can, and maybe should, take the same approach. While we can.
Why is this choice only the purview of youth? We are in good health, we have skills, and we have this precious time. Perhaps we just feel as though we have more to lose. But we don't question the 20-somethings who enjoy life before settling in to responsibility. And I wonder why we don't all see this time as the perfect bookend of our responsibility "season". I say it's time to be the cool kids again.
The practical questions center around leaving your job, what to do with your house (if you own one) and what it will take to support yourself, and for how long? We'll assume that you're not going to take early retirement, that, in fact, you're going to wait until the last possible moment to start dipping into whatever you may have saved. Living solely off your social security is an article for another time.
First, decide where you want to go. Decide on a time-frame: two years, four? Rent out your house. Quit your job, or ask for a sabbatical, (which, let's just say, will likely end the job at our age). And then think like a 20-something.
My friend has a son who is 25 and living on Oahu, Hawaii. Let's use him as an example of how to live well in a relatively expensive locale.
There are decent apartments, if you are careful about where to settle, for $1,500 a month. He settled in the hills above Waikiki in Manoa, home to the University of Hawaii. Now, let's say there are two of you (either you're married, or you've talked a friend in to taking this adventure with you). Hawaii is fueled by the tourist economy. Front desk agents, concierges, HR assistants, restaurant staff: these are positions constantly in flux and in hiring mode. Office assistance and support for tour companies, or tour guides are frequent openings on Craig's List, for example. The University of Hawaii has positions of all kinds. Also, think flower shops, the airport, state conservation organizations.
The point is, you can get a low-stress job that you are more than qualified to do. The hotel industry is great, because benefits are usually available as well. And remember, with the Affordable Care Act, you can get coverage through the state exchange, which will be as good or better than what you'll get with a job.
In a place like Hawaii, you won't need to pay expensive heating or cooling utilities, since the climate is so pleasant. It's easy to have a kitchen garden, in pots or a tiny spot of ground. Dress is simple and casual, there is absolutely no expensive dressing required.
The best kind of entertainment is free: beaches, waterfall hikes, kayaking, swimming. And did I say, beaches? If you can see yourself living very simply, in a small place with few needs, you can make a place like Hawaii work.
If you and your spouse or friend each get a job that pays $25,000 a year, and you've got your house back in the frigid mainland rented to a happy family, you can easily pay for rent and utilities in paradise, take up surfing and camping and exploring your new home for a couple of years, and then decide what comes next. Why not? And if not now, when?
Check out these locations in Hawaii, and consider the possibilities and let us know what you think either below in the comments section or on our retirement planning website, GangsAway!
The state capitol and a real city on the islands. Shopping, dining, the whole shebang. But surrounded by surprising waterfall hikes, beautiful beaches and Diamond Head.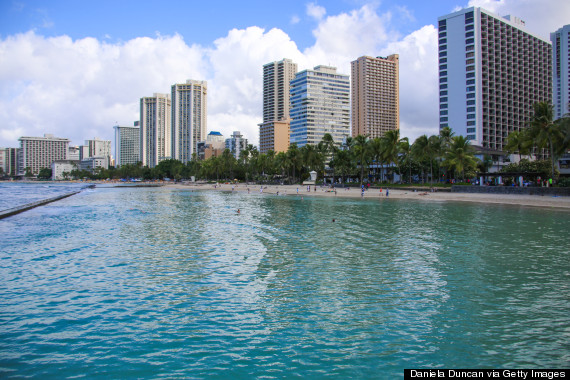 On the windward side of the island, this town has all the suburban amenities, a bit more rain than Honolulu, but they call it "blessing rain", because it's misty and keeps things green.
The island's funky north shore town has everything a second chapter surfer could want. Some of the best surfing in the world and the biggest competitions take place here. Good food, good vibes.
Shielded from winds by Maunaloa, south Kona's calm and clear waters are perfect for snorkeling, diving and spotting dolphins and honu (Hawaiian green sea turtles).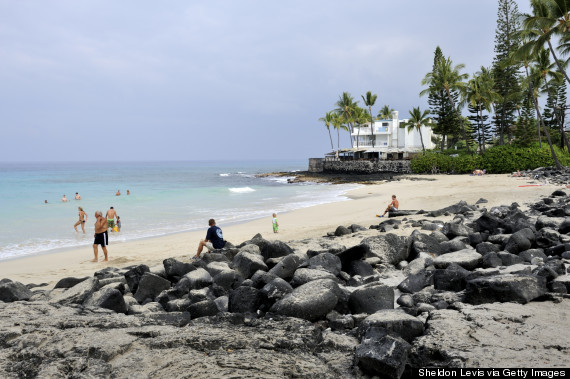 Inland from the volcanic Kohala Coast, this town is unlike any other place on Hawaii Island. Known as paniolo (Hawaiian cowboy) country, this historic area full of rolling, green pastures is still home to cattle, cowboys and ranches.
The Hilo region has dramatic waterfalls, rainforests and blooming gardens; the geographic flipside of the volcanic Kohala Coast. Home to Hilo International Airport, with Hawaii Volcanoes National Park located 45 minutes south.
Kahului is where the island's main airport is located, where the big box stores are and centrally located for getting to Hana, Haleakala or Upcountry Maui.
The island's funky surf town, minutes away from Hookipa Beach Park, windsurfing capital of the world. In winter, monster surf rolls into the North Shore, making it a world class windsurf and kite surfing destination.
Kihei is beach-combing territory on Maui's southwest shore, the sunniest, driest end of the island. Once a regular destination for sojourning Hawaiian royalty, Kihei has six miles of beaches, which offer clear views of Kahoolawe, Molokini, Lanai and West Maui.
Hana is a very small and very isolated town where visitor trek to see it's natural wonders. If you're looking for a true get away from civilization, this is your dream.
REAL LIFE. REAL NEWS. REAL VOICES.
Help us tell more of the stories that matter from voices that too often remain unheard.