Tropical Penang, located just west of mainland Malaysia, offers one of the best overseas retirement opportunities in the world. This is a safe and affordable little island that also offers excellent medical care, an interesting and eclectic community from around the world that communicates largely in English, and diverse lifestyle, entertainment and recreational options.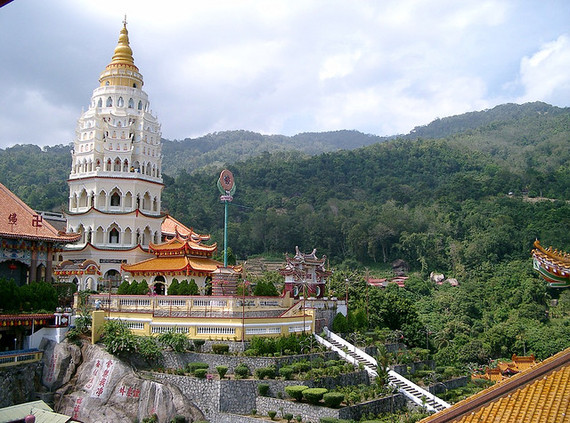 Retired here, you could while away the hours wandering around historic George Town, Penang's colorful and lively state capital, kick back at the beach, explore stunning mountains and waterfalls, shop 'til you drop, or partake in some of the world's finest and most affordable cuisine.
As its nicknames ("Pearl of the Orient," "Garden of the East," and "Island of Pearls") suggest, Penang is an exceptionally beautiful location, and you could enjoy all the best of what it has to offer on a budget of $1,500 per month or less.
George Town's population is just 740,000, meaning the city is small enough that it's easy to make friends and meet your neighbors, yet big enough to offer easy access to all the goods and services you might need for a comfortable lifestyle. George Town also boasts international-standard health care and First World infrastructure.
One of the many charms of George Town is the feeling it gives you of stepping back in time. Even beyond the city's UNESCO-designated World Heritage Site heart, this city is a cornucopia of Chinese shop houses, pagodas, temples, churches, mosques, British-colonial buildings and landscaped parks. Wholesalers, import and export businesses, and shipping companies dominate the southern section of Beach Street, as they have since the 1880s, and the docks of Weld Quay, which was established more than 120 years ago, are little changed today. Impressive British-colonial buildings serve the same functions as they did more than a century ago, while many of the dilapidated Chinese shop houses have been scrubbed, painted, and renovated into attractive hotels, community centers, cafes, galleries and private homes.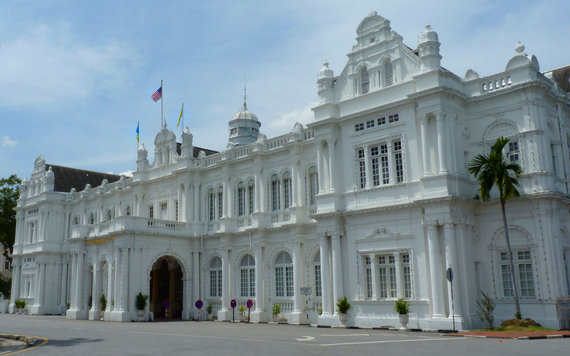 Retired on Penang Island, you'd never run out of things to do, from outdoor fun and historical exploration to dining adventures, nightlife, or an evening at the symphony. Art is everywhere in the old city. The Penang Philharmonic and the ProArt Chinese Orchestra both have venues in town. The Actors Studio at Straits Quay offers theater performances, as does the Performing Arts Centre of Penang, and there are special cultural events (Chinese opera and puppetry performances, for example) and impromptu concerts around town regularly.
Upper Penang Road in the heart of George Town, the area around Gurney Drive, and Batu Ferringhi are popular areas for dining, drinking and dancing.
Malaysia is one of the top five countries in the world for medical tourism, and many private hospitals here are internationally accredited. Standards are high, and costs are low, including for critical health services, wellness counseling, cosmetic care and elective procedures. Malaysia does not have doctorate-level medical schools of its own, so all physicians practicing in the country have acquired at least part of their education overseas. Hospitals employ medical personnel trained in Europe, Australia, the United States and Canada. As a result, even in a small, neighborhood "klinik," it is likely that your doctor will speak fluent English, and a consultation with a physician in a local klinik in George Town costs about $4.50 to $6 at current exchange rates.
Rent, too, can be super affordable in this city. At the low end, you could rent a small furnished apartment for less than $300 per month. Expect to pay from $600 to $750 per month for a two-bedroom, two-bath apartment in an older building. In a newer and higher-end building, you could spend around $800 per month for a unit with a view of the sea. George Town is also a place where you could rent what would qualify as a luxury-level place to live. A large luxury villa with an ocean view fetches rent of $3,000 per month, which is not cheap but a bargain on a global scale considering the standard and quality of what you'd be getting.
Penang is a paradise for food lovers. In a country that is so passionate about food that the common greeting is "Have you eaten yet?" Penang stands out for the quality, the diversity and the low cost of dining options it offers.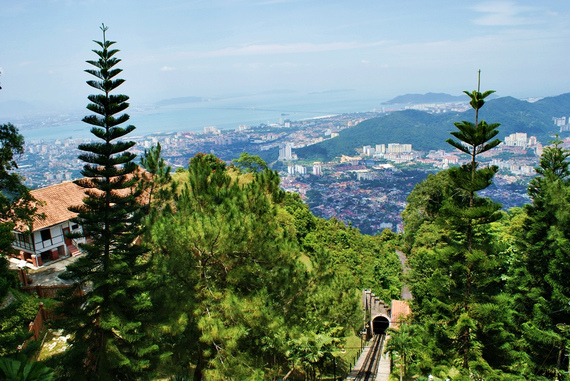 Perhaps the biggest potential drawback to living in Penang is the weather. It's hot year-round. At midday, when the sun is out, the heat can be oppressive.
The other possible downside, depending on your point of view, is that you would need to invest in your own transportation. You can get by in most areas of Penang using buses and taxis, but this is really only a temporary strategy.
PHOTO GALLERY
Gift Guide For The Traveling Boomer
REAL LIFE. REAL NEWS. REAL VOICES.
Help us tell more of the stories that matter from voices that too often remain unheard.