Current estimates put the number of U.S. and Canadian citizens living in various places in Mexico at well over one million. Not all are retired, but hundreds of thousands of them are.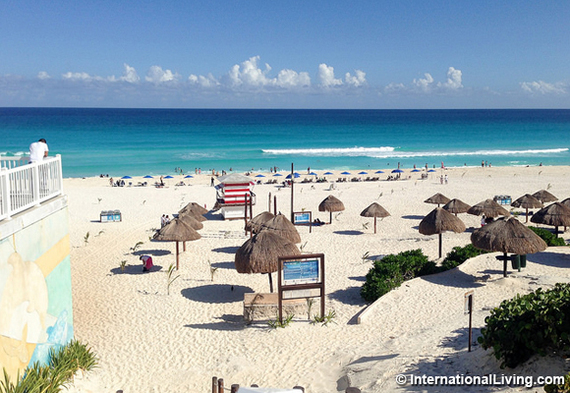 Beach in Cancun, Mexico
This easily makes Mexico the world's most popular overseas retirement destination for U.S. and Canadian citizens.
Remember, this is the country that one U.S. presidential candidate thinks is so bad that it should be walled off from the rest of North America.
What makes so many North Americans disagree? What makes Mexico the world's biggest draw for U.S. and Canadian citizens looking outside their own countries for a quality retirement?
We can think of five reasons off the top of our heads.
The Weather -- The only place you'll find snow in Mexico is on the tops of mountains. Otherwise, the weather in the entire country is temperate to hot. Mexico's Pacific, Atlantic, Caribbean, and Gulf Coast beaches are justifiably famous for their warmth and beauty, and in Mexico's interior highlands, you'll find dozens of communities where North America retirees enjoy warm days and cool nights all year around. No snow to shovel, ever.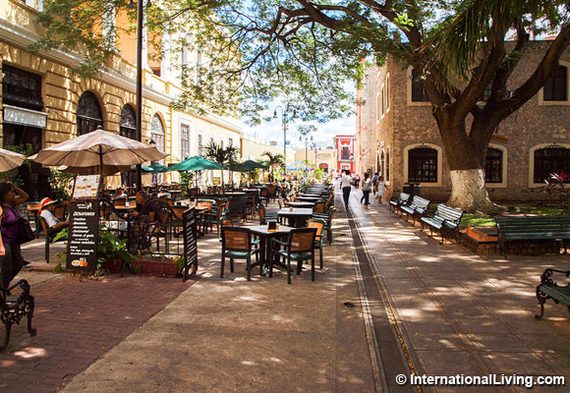 Outdoor Cafe in Merida, Mexico

Proximity to U.S. and Canada -- Mexico is the nearest neighbor to the U.S. and one country away from Canada. This makes getting back home for any reason quick, simple, and affordable. There are hundreds of direct flights from major airports in Mexico City, Guadalajara, Puerto Vallarta, Merida, Cancun, and other Mexican hubs to major U.S. cities every day. (And more are coming. The U.S. and Mexico just signed a treaty to allow even more direct flights between even more cities in the two countries.) And much of Mexico is close enough that many U.S. and Canadian retirees drive to their Mexican winter quarters or second homes.
Great Medical Care -- In Mexico's major metropolitan areas, medical facilities are world class, and medical care costs significantly less than in the U.S. And entrepreneurs in Mexico are fully aware of the draw that good medical care has for U.S. and Canadian retirees... New facilities are being built and older facilities upgraded throughout Mexico to cater to foreign retirees.
Lower Cost of Living -- It can cost much less to live in Mexico than it does in the U.S. or Canada. Weather has a lot to do with this... If you live somewhere with mild, year-around weather, utility costs naturally go down. But other costs are lower as well, including health insurance and medical care, rents, and the cost of real estate. (Annual property taxes in Mexico are rarely more than $200.) There are certainly some areas of Mexico very popular with U.S. and Canadian tourists and retirees where prices are on par with those up north, but it doesn't take much looking once on the ground to find extremely reasonable rents and real estate prices outside the tourist and "gringo" zones. (By the way, the Mexican peso has been trading at close to 18 pesos to the U.S. dollar for some time now, making this the most affordable time in recent memory to be spending dollars in Mexico.)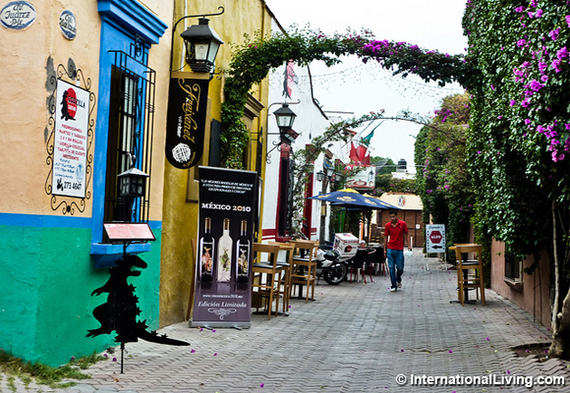 Colorful Sidestreet in Tequisquiapan, Mexico
Wonderful Cultures -- Mexico has its own brand identity, and even people who have never been anywhere in the country think they know what Mexico is like. But it's a big country, and the difference between the culture in Merida and the culture in Puerto Vallarta is as vast as the difference between Virginia Beach and Portland or Montreal and Vancouver. The music, the food, the clothing, the attitudes ... there is so much cultural variety that thinking of Mexico as nothing but mariachis and tacos is like thinking of the U.S. as nothing but hip hop and burgers or of Canada as nothing but Celine Dion and poutine. Mexicans are proud of their national heritage, but they are just as likely as other North Americans to think of themselves in terms of their city, region, or state as anything else.
So it's no surprise to us that North American retirees have made Mexico their #1 destination. We've lived in three different communities in Mexico and have visited nearly every Mexican state, so the charms of Mexico are obvious to us.
And let us hasten to add that we have rarely felt unsafe or in danger anywhere we've lived or traveled in Mexico.
A number of factors have combined to cause terrible violence in some parts of the country, mostly due to conflicts over control of various aspects of the illegal drug trade. Having the largest and most profitable market on the planet for illegal drugs just across its northern border has not helped Mexico overcome its problems with drug-related crime.
But we are not involved in the production, sale, and distribution of drugs, and neither are the vast majority of expats living and working in Mexico. Statistically, many areas of Mexico are safer than areas of comparable populations in the U.S. and Canada. Those are the areas we've lived in, and those are the areas most U.S. and Canadian retirees live in. Safely.
So we guess there are actually six reasons that Mexico is the top destination for U.S. and Canadian citizens looking for a more affordable, high-quality retirement than they can get back home. And remember, Mexico is part of North America ... No wall will stop us from doing business with, retiring to, or enjoying the cultural richness and opportunities of our southern partner.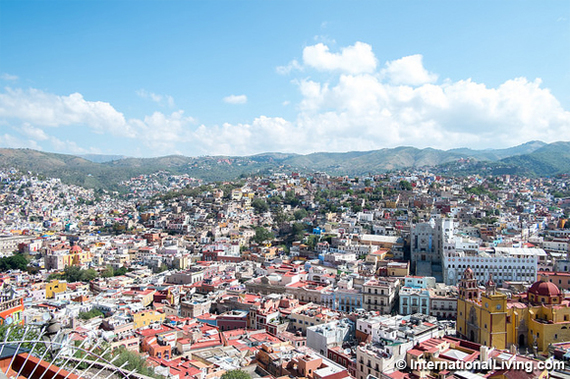 Aerial View of Guanajuato, Mexico
This article comes to us courtesy of InternationalLiving.com, the world's leading authority on how to live, work, invest, travel, and retire better overseas.
Ireland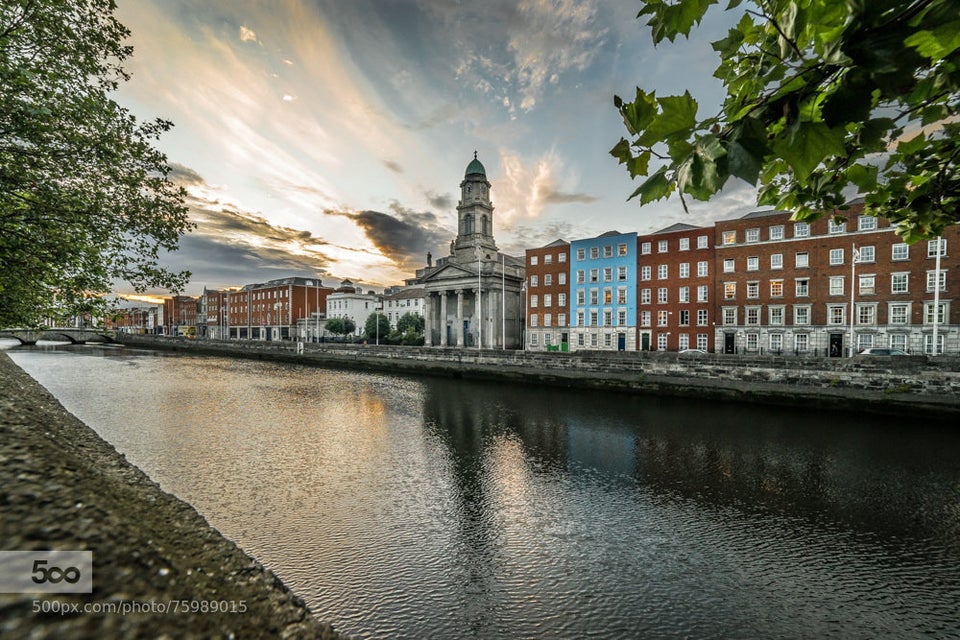 Chicago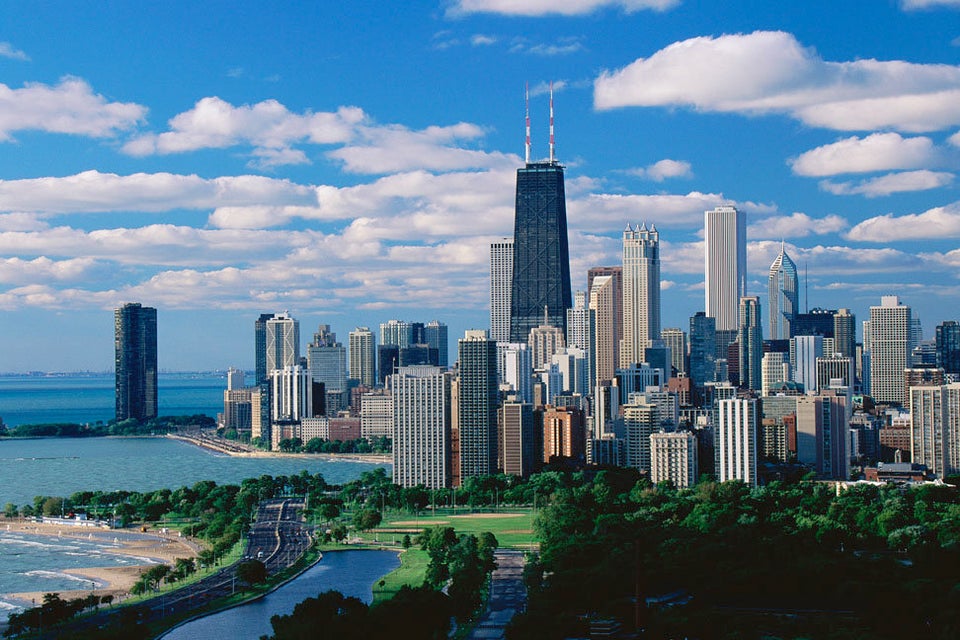 Bora Bora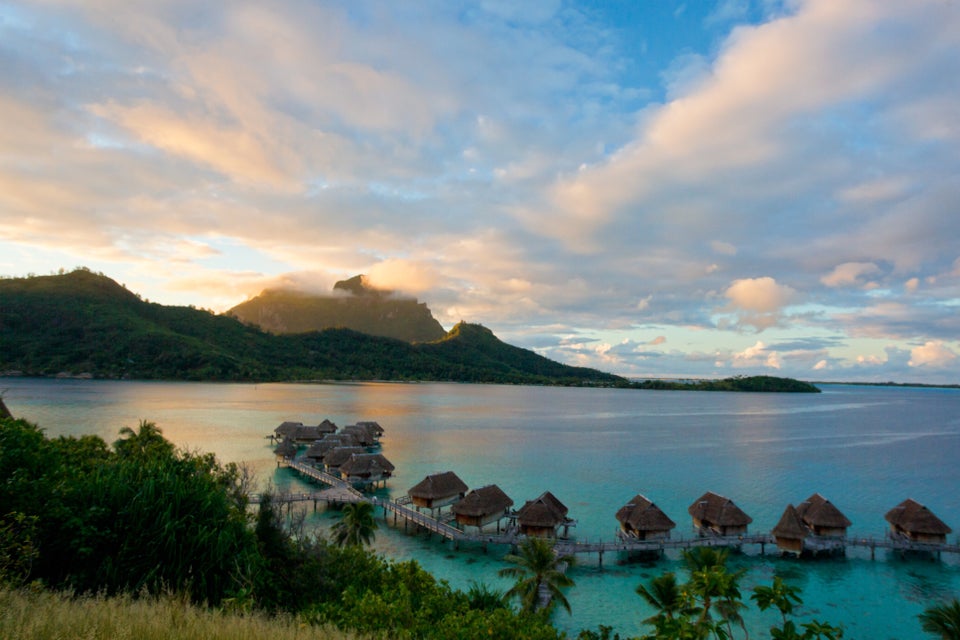 Scotland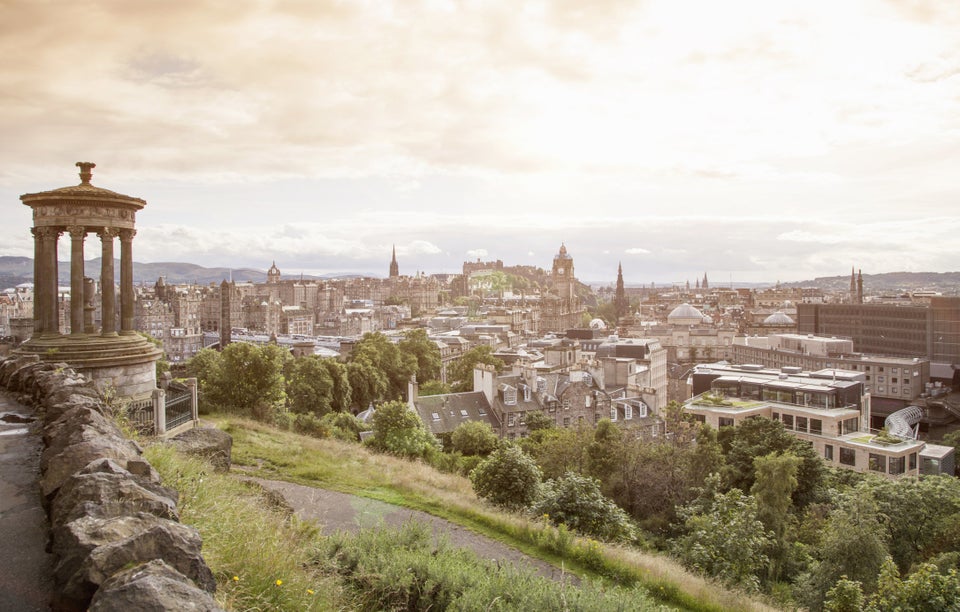 Paris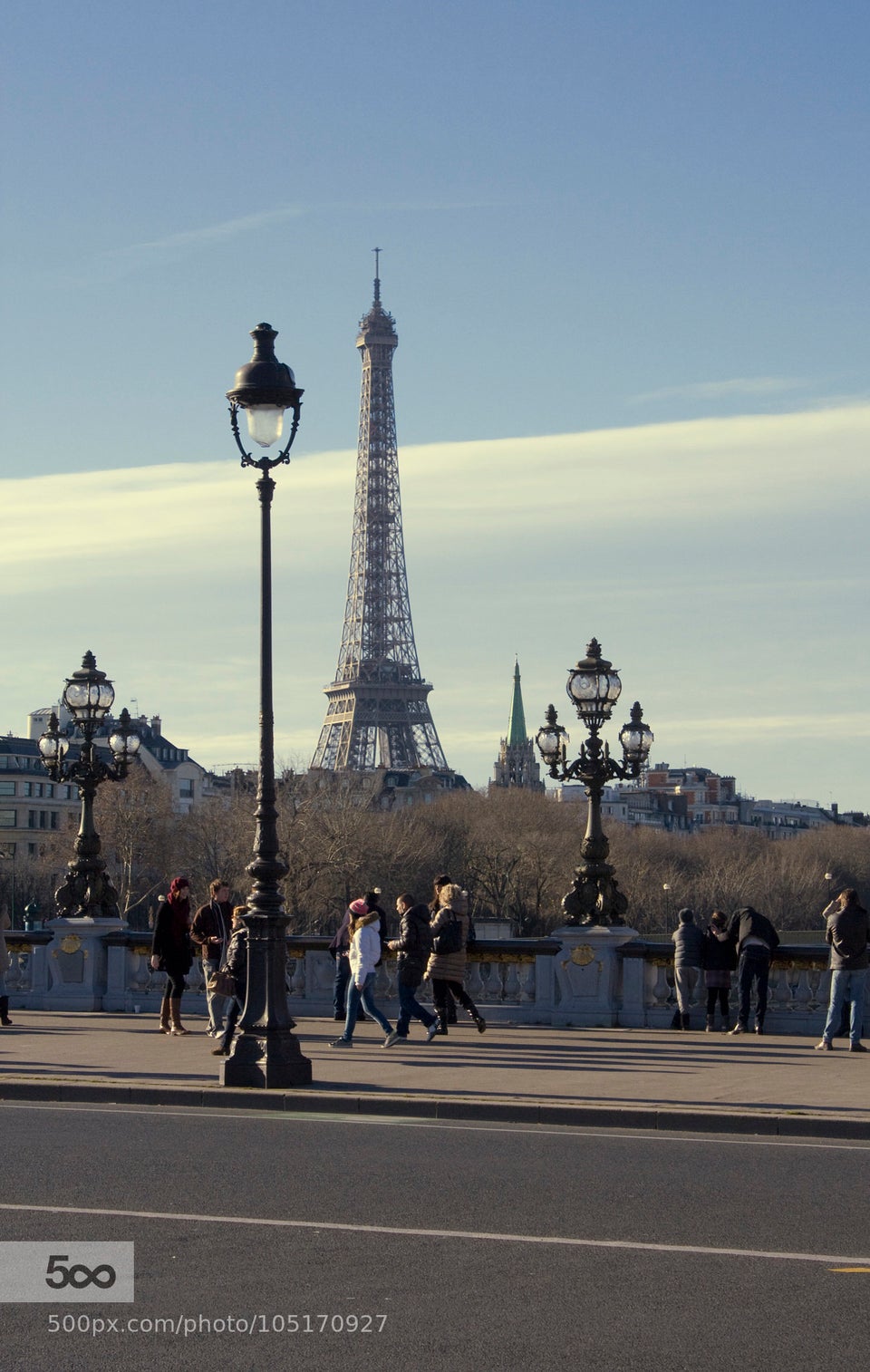 Russia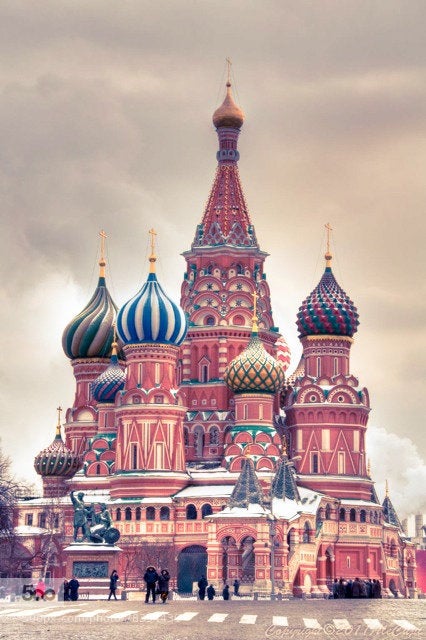 Hawaii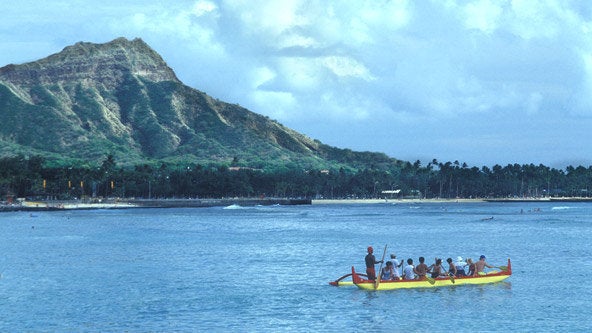 Moab, Utah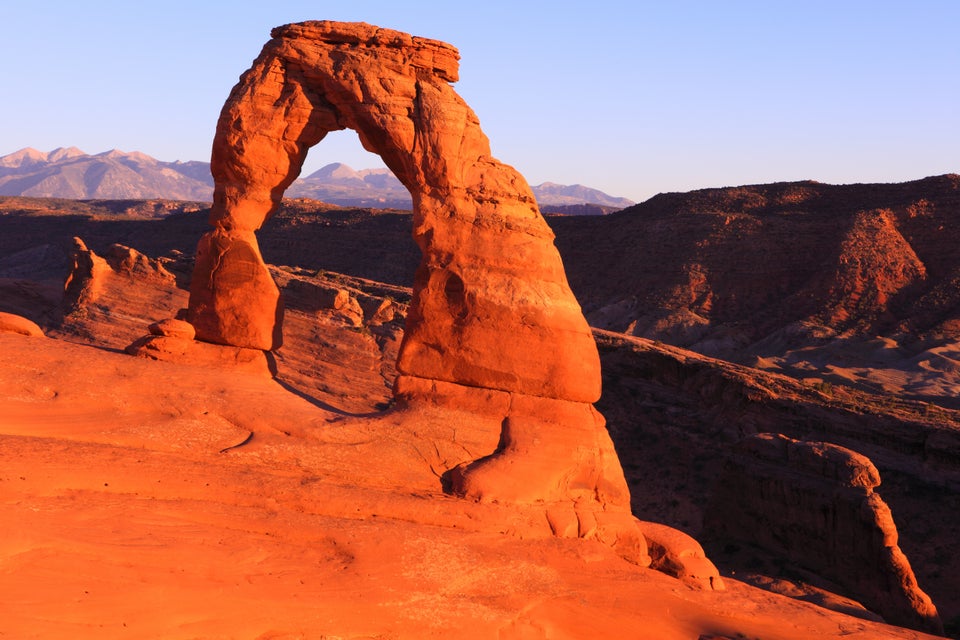 Syria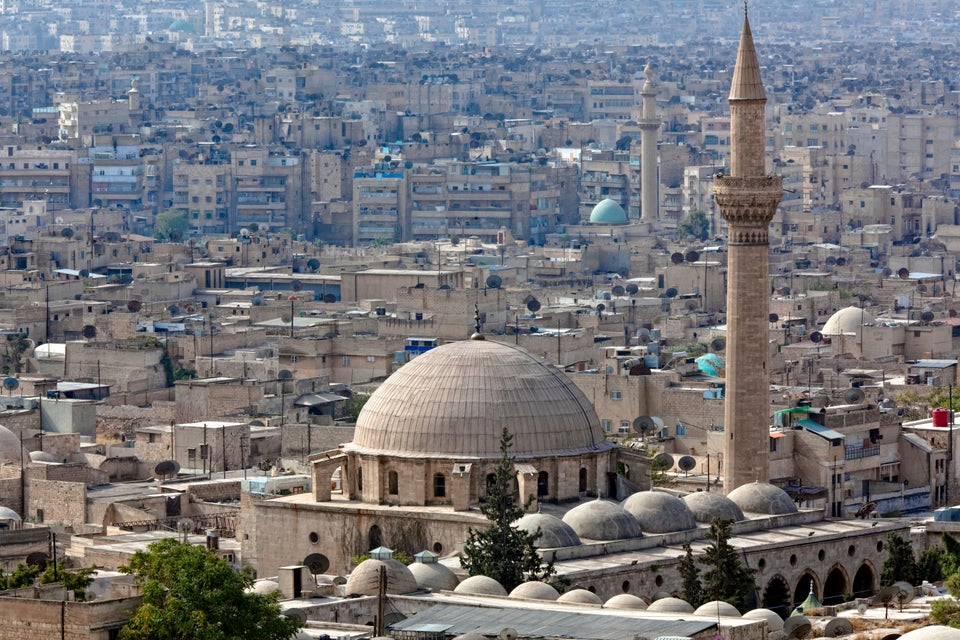 Switzerland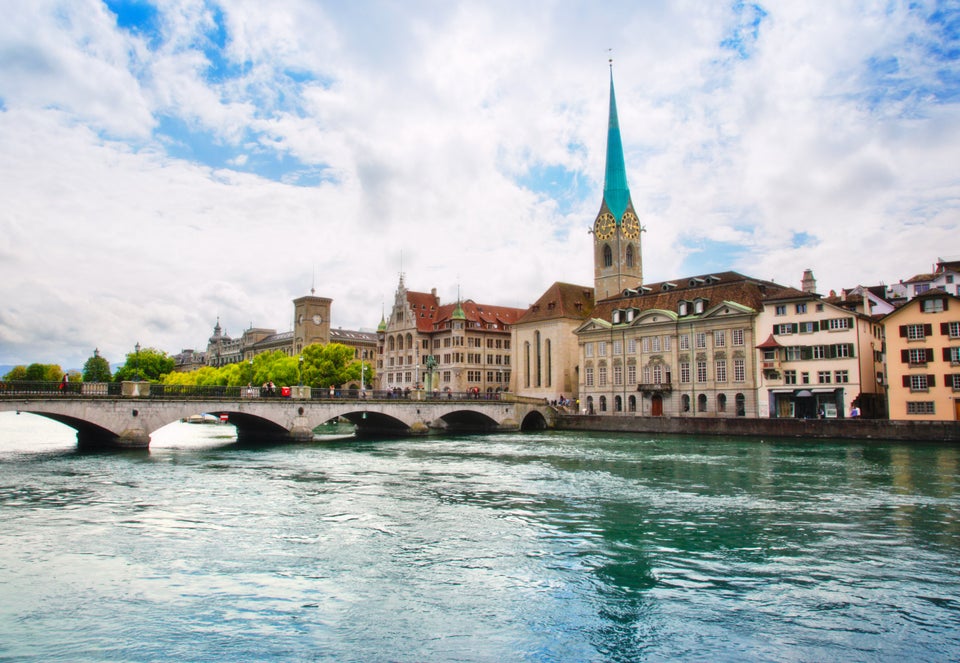 Shutterstock / ariadna de raadt
Turkey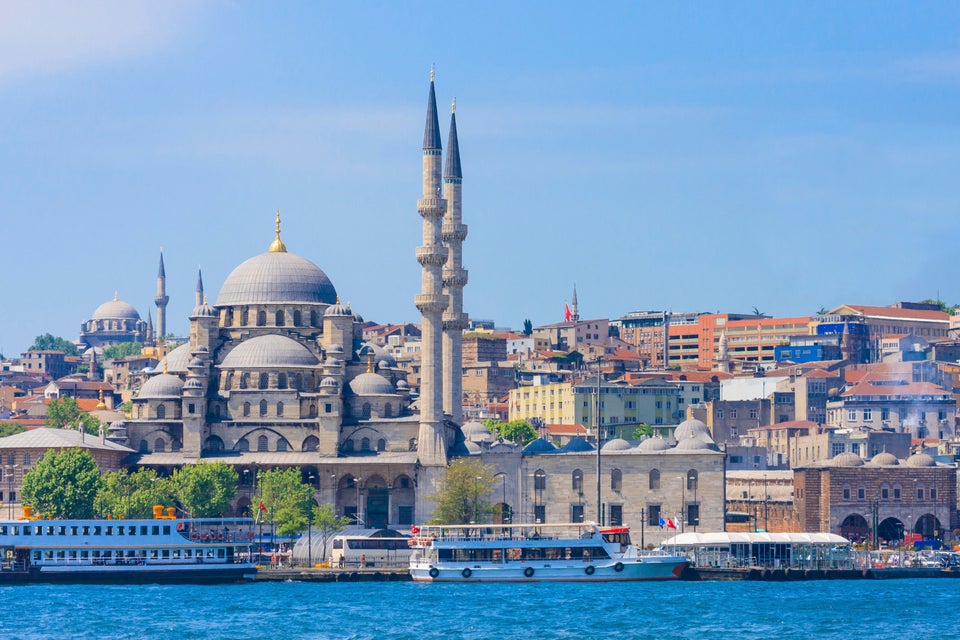 England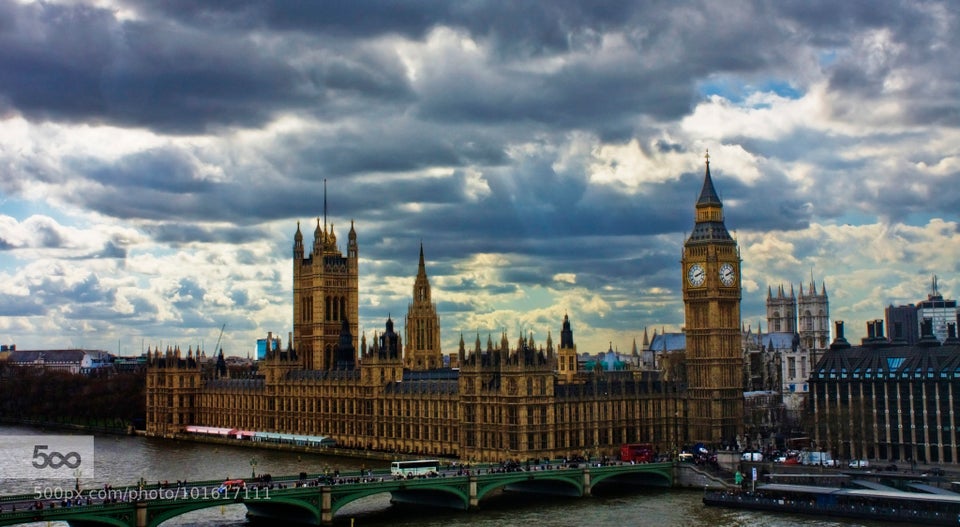 Las Vegas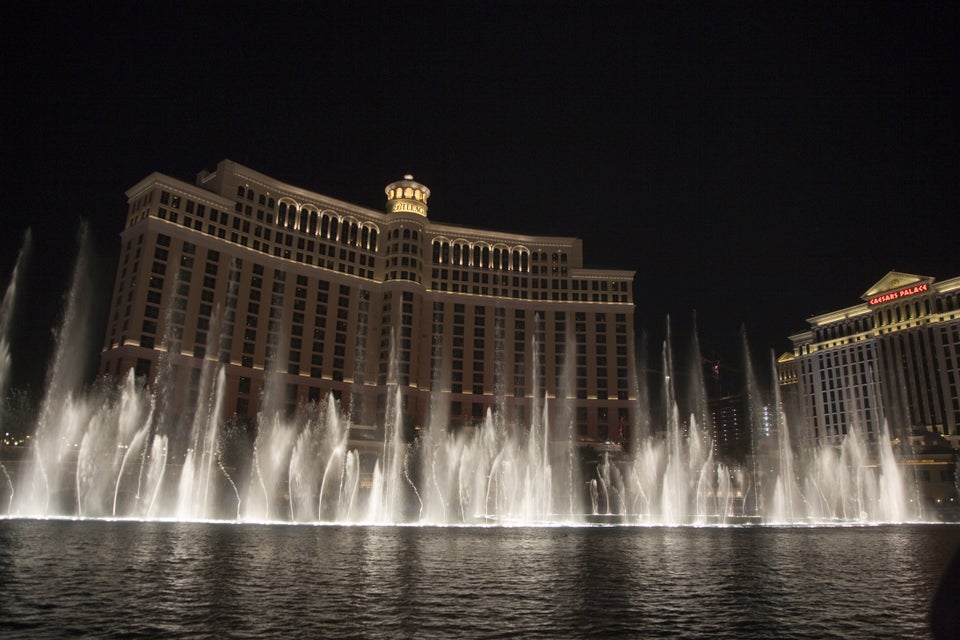 Shutterstock / Jorg Hackemann
Egypt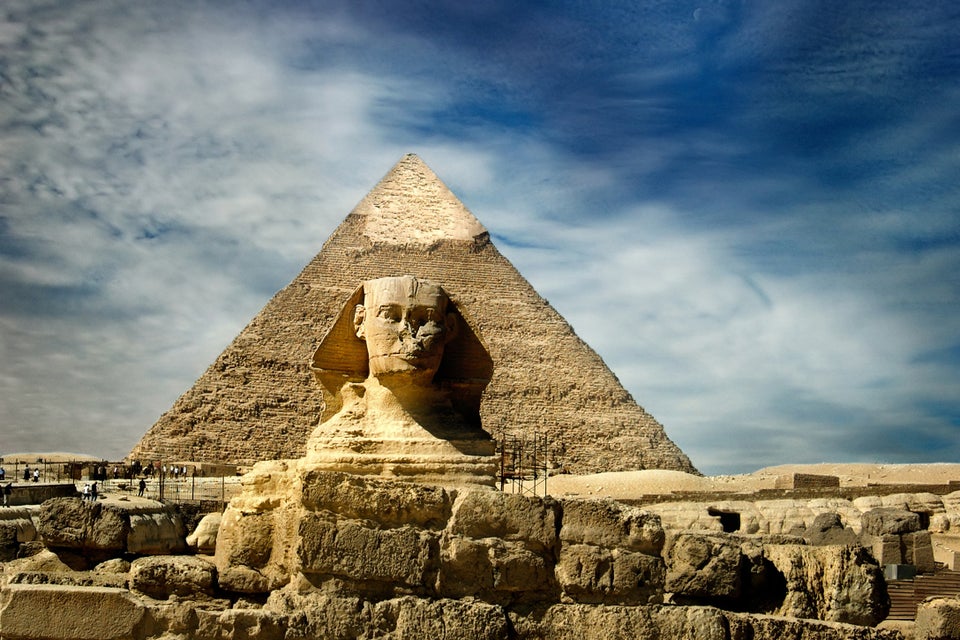 Alaska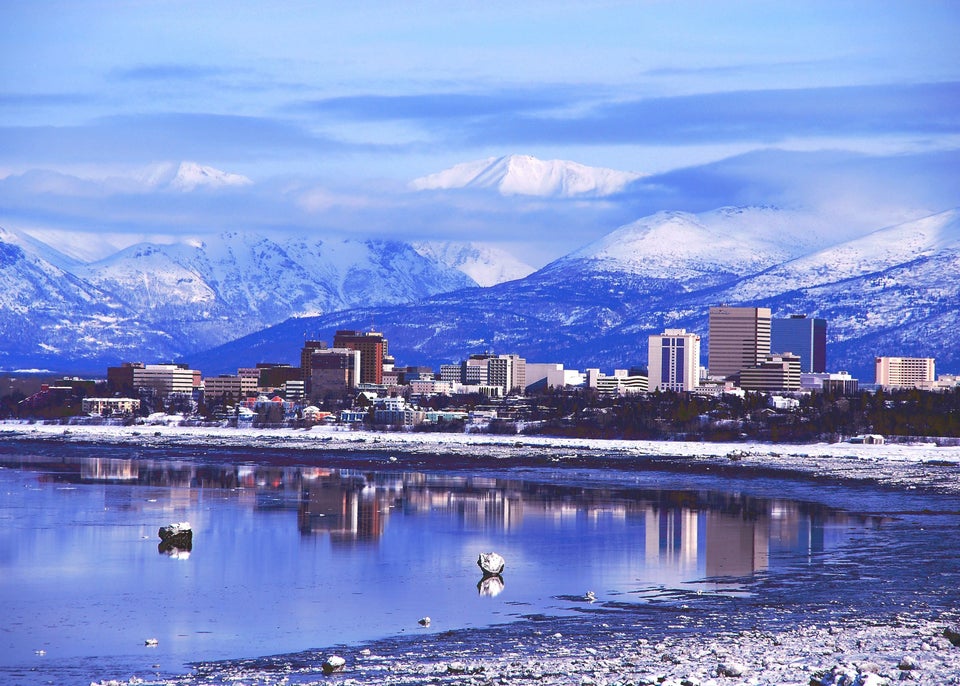 The Sahara Desert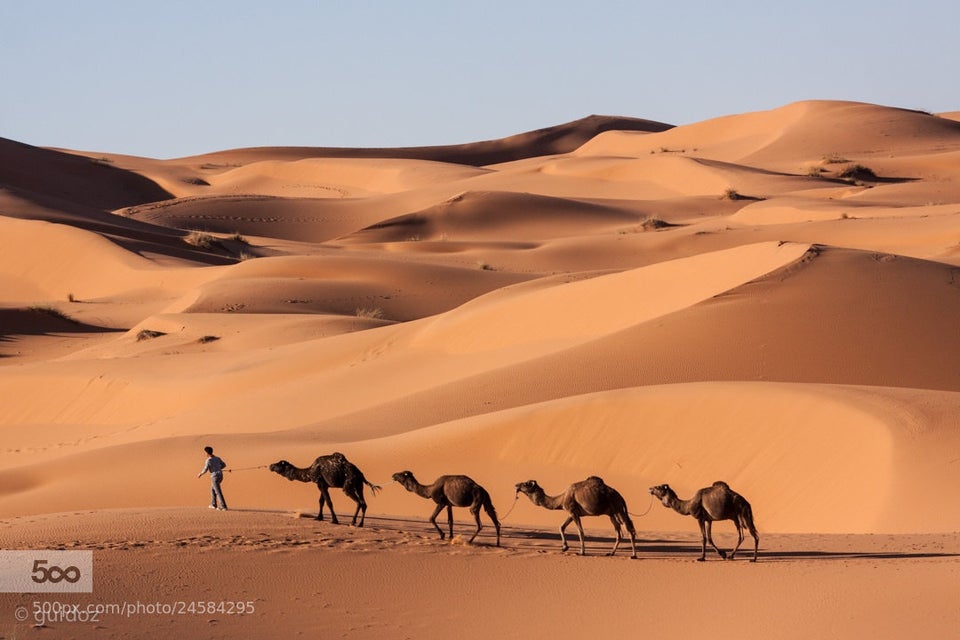 Costa Rica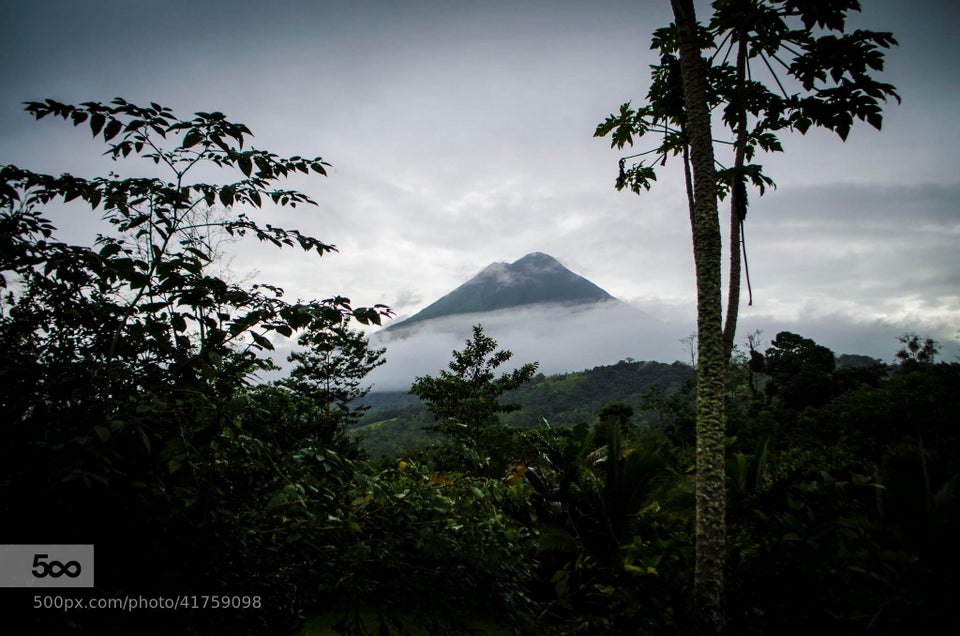 Popular in the Community