If you've been to Mexico, it probably was to visit some of the country's beautiful beaches.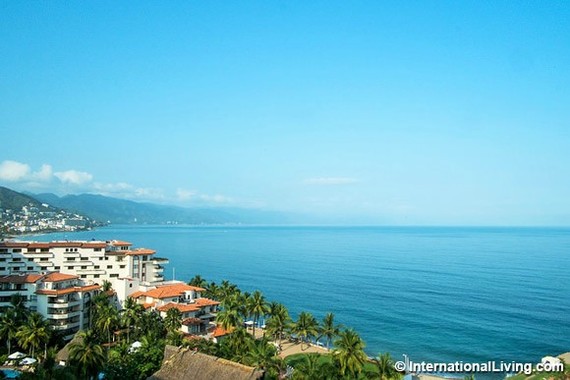 Puerto Vallarta, Mexico
But there's much more to Mexico than beaches. It's one of the biggest and most culturally and geographically diverse countries in the world... and it's right on your doorstep.
And today, with the Mexican peso hitting record lows against the dollar, there's not been a more favorable time to stretch your retirement budget.
As of March of 2016, the exchange rate was 17.34 MXN: 1USD. A plentiful sit-down lunch yesterday in Merida, Yucatan, where we write to you from, cost less than $8 for the two of us. And $25 buys two entrees, a bottle of wine, and dessert at an upscale restaurant.
But Mexico has far more attractions than just affordability.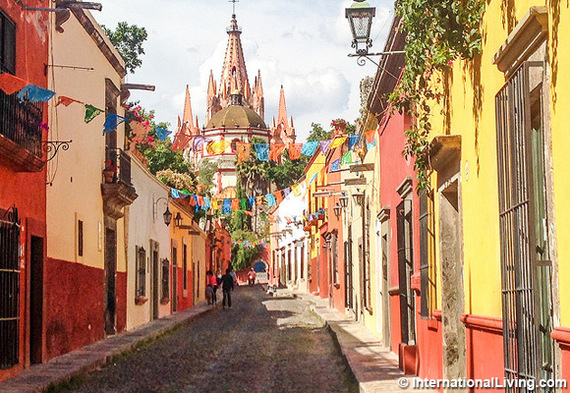 San Miguel de Allende, Mexico
Today's Mexico is not only amazingly diverse and exotic; it's also far more modern and developed than it was 15 or even 20 years ago. And it's far safer than news media would have you believe.
No question, some parts of Mexico are dangerous. These are, mostly, isolated areas. But Mexico is a huge country...three times the size of Texas...and much of it is safe.
Tourists to Mexico, of course, know this. This country is a top destination for U.S. and Canadian tourists. But tourists aren't the only ones packing up and heading for Mexico. It's been a top retirement destination for at least 100 years now.
We've lived in Mexico ourselves over the years, in the Lake Chapala area, in San Miguel de Allende, and in Mérida, where we are now, visiting friends. Today, more U.S. and Canadian expats live in Mexico than anyplace else in the world.
The convenience factor is undeniable. Many of Mexico's top retirement destinations can be reached with a couple of hours' flight time from the U.S. or even a day's drive from the border. And Mexico offers all the modern amenities that make life comfortably easy.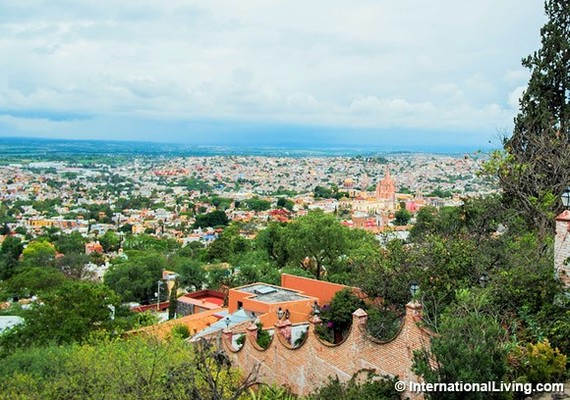 City View of San Miguel de Allende, Mexico
You'll find fast internet and first-run films--in English. You can shop at big-box stores and eat at chain restaurants like Chili's, Applebee's, Burger King, and McDonald's if you want. But with Mexico's culinary reputation, it's doubtful you'll care much about chain restaurants.
Mexico is home to some of the world's tastiest and most exotic foods. Chilies, chocolate, vanilla-- all this and more comes from Mexico. There's even a burgeoning wine industry. And you'll find regional cuisines here as varied as the country itself.
If you're looking for an affordable retirement destination that's close to home, now's the time to check out Mexico. Come and stay for a while. Mexico makes it easy for you to do that. You can get a tourist visa for up to 180 days at a time-- that's almost six months. It's also twice as long as most countries allow. So, many expats never bother with a resident visa, although those are easy to obtain.
Should you decide to buy a home in Mexico, that's easy to do, too. In the country's interior, you can buy a property with a "direct deed" title, same as in the U.S. or Canada. Along the coast or close to an international border, you'll buy property either in a local corporation or via a fideicomiso (often referred to as a bank trust)-- a very safe trustee vehicle that gives you the same ownership rights and obligations given to Mexican citizens.
Properties aren't as inexpensive as they once were (unless you find a local selling in pesos and can take advantage of today's favorable exchange rate), but $150,000 to $200,000 will still buy you a nice, comfortable home in many markets.
In general, Mexico's real estate market is one of the most sophisticated in Latin America, as far as dealing with foreign buyers. There is a clear buying process, it's safe to buy, and foreign buyers have the same rights as locals under the law. In most expat havens, you'll even find several real estate agencies with English-speaking agents.
Holding costs for properties are low-- it's rare to pay more than a few hundred dollars a year in property tax.
Best of all, you'll find lots of choice, too. Mexico has over 5,000 miles of coastline, much of it lined by those beautiful beaches Mexico is famous for. There are also safe, modern cities and plenty of Spanish-colonial towns where you can buy a romantic colonial home or build something new and modern.
Long-term rentals start at about $400 a month and go up from there. It really depends on what amenities you want and where you're looking. For example, two-bedroom furnished apartments with an ocean view in a popular beach resort like Puerto Vallarta start at about $1,000 a month. Prices drop for less space or if you're farther from the beach.
San Miguel de Allende is another popular expat haven. Fully furnished rentals start at about $1,500 a month for a one- to two-bedroom in the central historic district. But if you're willing to be a 20-minute to half-hour walk from Centro, you can find two-bedroom apartments in the $800 a month range, or sometimes even less.
Note: In popular expat destinations, rentals will most often be quoted in dollars. Go off the expat trail where rentals are quoted in pesos and you may find some real bargains, but don't expect to renegotiate if exchange rates become less favorable.
Daily living expenses are about half what you might spend in the U.S., especially with the favorable exchange rate. Fresh fruits and vegetables are cheap. In the local mercados, or farmer's markets, you can fill a shopping bag for $10 or less.
What about other expenses like utilities and communications?
Again, thanks to the favorable exchange rate, these, too, are bargain priced today.
You can get combined telephone-plus-wireless Internet plans with Telmex--the largest telephone and internet provider in Mexico-- starting at about $35 a month. Cell phone charges, on the other hand, can be steep, approaching 75 cents a minute if you pay as you go. Reasonable service plans are available, however.
As for utilities, most people use gas for cooking and for heating water, and it's also inexpensive-- a couple could expect to spend $30 to $50 a month for gas.
The most expensive utility is electricity. And if you use it a lot-- for instance, for air conditioning-- you can run up bills of several hundred dollars or more a month. So definitely keep electricity use in mind if you're considering a hot, humid area. (More and more of our expat friends in Mexico are installing solar panels. It just makes sense when you live in a place with abundant sunlight.)
This is just an idea of what the monthly expenses for a couple living in Mexico might amount to today:
Monthly Budget (for a couple)
Housing (rental of a furnished two-bedroom):$900
Utilities (electricity, gas, water, phone, cable TV, Internet):$130
Groceries: $300
Entertainment (dining out and other activities): $200
Household help (maid once a week): $70
Incidentals: $100
Everyone's needs are different, as we've said. You could spend more...or less. If you don't need cable TV or Internet, you can save on those expenses. If you live in the Sierras, in the higher-elevation interior of the country, you probably won't need heat or air conditioning, a big savings on utility bills.
If, though, you like to eat out frequently, travel, play golf, scuba dive, and so on, you will obviously spend more money. But still, all these costs are much less than you probably would spend for a similar lifestyle in the U.S. (And with much better weather!)
And what we haven't included here are healthcare costs, including some kind of health plan. If you opt for a private insurance plan, this can add as much $250 a month for a retirement-aged couple or even more.
Fortunately, you'll find Mexico offers--overall--first-rate healthcare. You'll find adequate-to-good care even in smaller towns. But large cities tend to have at least one excellent hospital, and often more. Practically nowhere in Mexico are you more than two to three hours from a top-notch hospital. For instance, the superb Los Angeles hospital chain has hospitals in 13 Mexican cities. The top-rated Star Médica has hospitals in eight cities.
While healthcare costs in Mexico are rising, especially for hospital care, in general you'll still pay one-third to half of what you'd pay in the US. Doctors' visits, lab tests, prescriptions, and other health maintenance costs are still low enough that many expats pay in cash.
As for transportation costs, taxis in Mexico are reasonable. Standard fares run $2 to $4 a ride in most places. That fare can go up to maybe $8-$10 if you're crossing a major city. City buses typically cost less than 35 cents a ride.
If you don't have a car, Mexico's long-distance buses are a great way to cross the country. They're modern, clean, air conditioned, comfortable--and economical. For example, a trip by bus from Cancún to Mexico City--that's over a thousand miles--costs about $100.
Many expats do have cars in Mexico, which is a major car manufacturer. Most of the big companies have factories here--so you'll see plenty of familiar models on the roads. Prices are often similar to what you'll pay back home, although some models may have fewer safety features, such as side airbags, as a cost-cutting measure.
Gas in Mexico is sold by the liter, and the price is about $3 a gallon right now. The cost of auto insurance can vary, depending on the provider and where you are. For instance, expats who live in Baja California, near the US border, may have policies that cover them for both countries. But a policy just for Mexico can be as low as $250 a year. Maintenance costs, too, can be less, as labor costs are low.
Granted, life in Mexico is not for everyone. There can be some challenges, and you'll want to speak at least a bit of Spanish. But for hundreds of thousands of foreign retirees and others who come to work, open businesses, or just enjoy the ideal climate and modern conveniences, there's rarely been a more affordable time to be in Mexico than right now.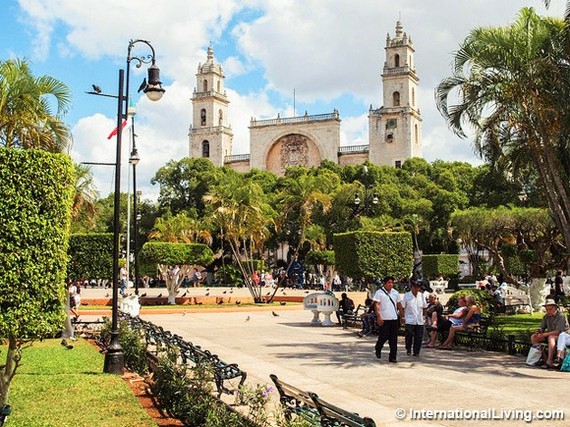 Related Articles
The Perfect Lakeside Life for $1,700 a Month in Mexico
A Relaxed, Caribbean-Island Retirement without the High Price Tag
Moving To Mexico Allowed Me to Quit My Job and Retire Early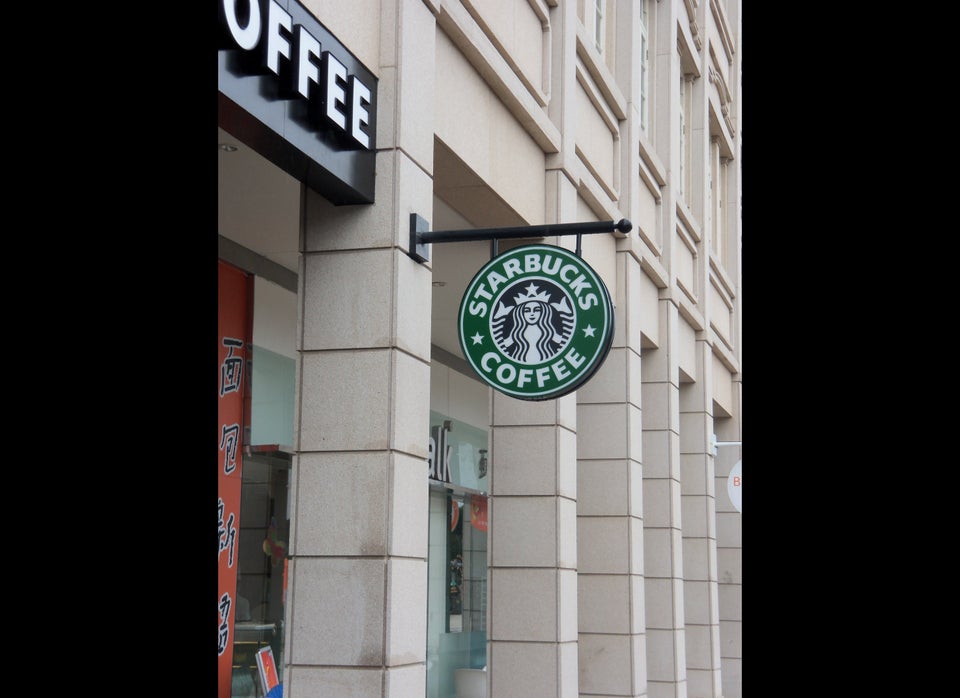 10 Great Ideas For Retirement Jobs
Related
Popular in the Community