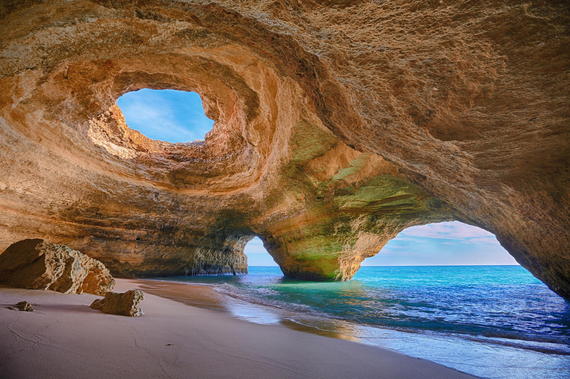 The sunny coastal region of Algarve, home to more than 100,000 resident expat retirees, is the best place in the world to live or retire that nobody's talking about.
Particularly appealing are the two municipalities of Silves and Lagoa, both slightly west of the center of Portugal's southernmost province. In these two spots, you can enjoy the best the region has to offer, from medieval towns and fishing villages to open-air markets, local wine, and some of Europe's best sandy beaches. This is a land of cobblestoned streets and whitewashed houses with lace-patterned chimneys surrounded by fig, olive, almond, and carob trees.
We've been showcasing in the past this glorious coast from my perspective and highlighting some of its benefits and appeals. Today I thought it might be helpful to regroup and recap.
Specifically, here's why we say Portugal's Algarve qualifies not only as a top lifestyle option in Europe, but, in fact, as the world's best place to live or retire right now: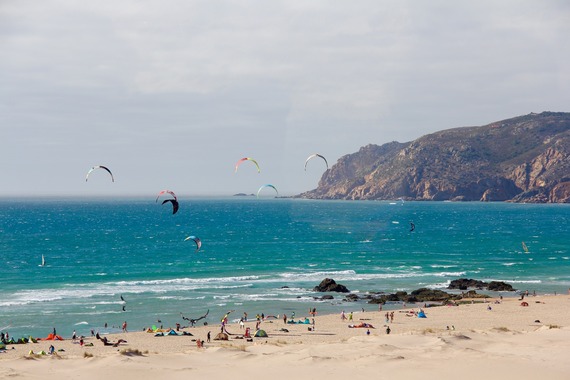 1. Great weather. This region enjoys one of the most stable climates in the world and 3,300 hours of sunshine per year, meaning more sunny days than almost anywhere else in Europe. As a result, the Algarve has a longstanding reputation as a top summer destination among European sun-seekers and a top winter retreat for those looking to escape Northern Europe's coldest months. It's a popular holiday destination among the Portuguese year-round, and the Spanish love the region's wilder western coast.
2. Safety. Portugal ranks as the 17th safest country in the world. Violent crime is rare, and petty crime is limited to street crime during the busy tourist season.
3. Good infrastructure. Portugal and the Algarve have enjoyed important infrastructure investments, specifically in the country's highway network and airports. This could be a great base for exploring all of Europe and North Africa.
4. International-standard health care. Medical tourism is a growing industry in the region, particularly if you are interested in the aesthetic, hip replacement, and dental specialties.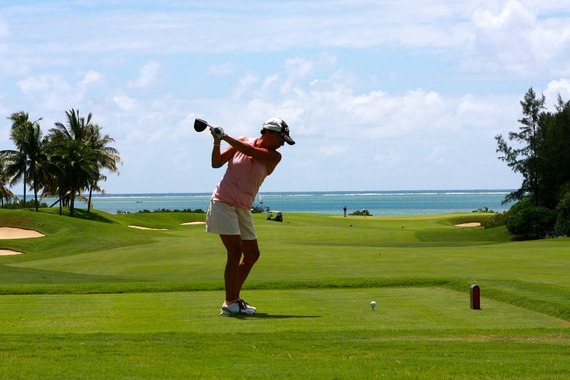 5. Golf. The region boasts 42 courses in less than 100 miles and is generally recognized as a top golfing destination in continental Europe, and some would say the world.
6. Great beaches. The Algarve's 100 miles of Atlantic coastline is punctuated by jagged rock formations, lagoons, and extensive sandy beaches, many awarded coveted Blue Flags from the European Blue Flag Association. The water off these shores is azure, and the cliff-top vistas are spectacular. Most beaches have lifeguards during the summer season. Many have restaurants or snack bars, sometimes open only seasonally.
7. Affordable cost of living. The cost of living in Portugal is among the lowest in Western Europe, on average 30 percent lower than in any other country of the region. Even in comparison to Latin American countries Like Panama in some cases. A retired couple could live here comfortably but modestly on a budget of as little as $1,500 per month. With a budget of $2,000 per month or more, you could enjoy a fully appointed lifestyle in the heart of the Old World.
8. English is widely spoken. Thanks to Portugal's strong historic and cultural links with England, English is widely spoken in the country in general and even more so in the Algarve, the country's main tourist draw. Retired here, you could get by without learning to speak Portuguese if you wanted to.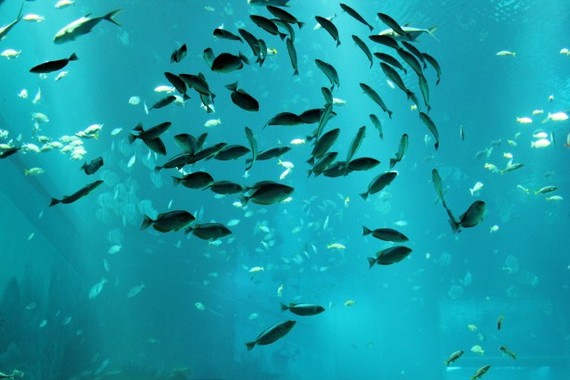 9. Healthy living and eating. The Portuguese are the biggest fish eaters per capita in Europe, and fresh fish of great variety is available in all the ever-present daily markets. In addition, the abundance of sunshine in this part of the world means an abundance of fresh produce is also available in the local markets.
10. Retirement income is not taxed. Recent legislation allows resident foreign retirees to receive pension income in the country tax-free. The law also provides for reduced taxation on wages, intellectual property, interest, dividends, and capital gains.
11. Severely undervalued property market. Real estate in Portugal is undervalued and among the most affordable in Europe. Further, Portuguese real estate has one of the most favorable price-to-rent ratios (a measure of the profitability of owning a house) and price-to-income ratios (a measure of affordability) in the region. What that means is that housing is cheaper to buy and investors can make more money from rentals than in many other European countries.
Related
Popular in the Community