With all the attention on Seattle during the Super Bowl, it got us thinking about what it's like to retire in the Pacific Northwest. We polled some Boomer friends from Washington State who seem devoted to their rainy environs to see if people stay and retire there, or if they all flee like snowbirds on the East Coast to more southerly climes. Given that our retirement planning site, GangsAway!, needs to be up to snuff on this information, we needed to know.
We were surprised. Which doesn't happen a lot! Turns out a lot of people not only stay (though many do head for sunnier places), but even more strangely (to me), people actually chose Seattle and other towns up and down the Puget Sound as their retirement spot.
While Seattle isn't for everyone, and California immigrants, as a general rule, need to think long and hard before taking up residence in the land of mist and slugs, there is a lot to recommend the Pacific Northwest.
For people who love to be near water, who are boaters, hikers, skiers, walkers, or just generally enjoy the outdoor life, Seattle is a dream. The rain isn't always so much rain as mist, and that doesn't stop anyone from biking the Bert Gilman trail or going out for a coffee in one of the million coffee joints, or cheering on their football teams, either the Seahawks or the Sounders.
It certainly does rain in Seattle, but it's the gray over cast in winter that is a serious challenge for some. If you are one of those who find gentle rain and the greenery that comes with it comforting (think Ireland without the brogue), you'll also appreciate the mildness of the climate. It doesn't generally get too cold and in the summer it doesn't get much higher than 80 degrees on a regular basis.
And the summers are (this is where one of my friend's gets a far-off look in her eyes when describing them) glorious. "You forget everything when the weather turns to perfection. You can't describe a perfect Seattle summer. You can only feel it as an emotion after having experienced it," she says, and then she has to stop talking because she gets a little choked up.
Okay, so let's narrow down some of the other key reasons why retiring in Seattle or western Washington is so attractive.

•Washington has no state income tax, so your retirement job paycheck and any other income will go further.
•The cost of living may be higher than the national average, but it's a lot cheaper than California or East Coast cities like New York, Boston, or Washington, D.C.
•The climate is mild, so you don't have to spend money on air conditioning in the summer, or shovel snow in the winter.
•A lot of entertainment is free, meaning the great outdoors is accessible and varied and the mild climate makes is available all year round.
•The pace of life is also more laid back, even with all the caffeine in people's systems.
In addition to Seattle, itself, check out these other towns around the area that could be perfect for your retirement dreams.
Tacoma: Great urban cousin to the south of Seattle. Maginificent glass museum and endless antique shops.
Bellingham: Cozy university town in the north that overlooks the water and loves its hippies.
Edmonds: Overlooked waterfront hamlet, not far from Seattle, and a short drive to the mountains.
Issaquah: Affordable, close to Seattle, in the foothills of the Cascade Mountains.
Vashon Island: The rural island of Puget Sounds' past, a short ferry ride from downtown Seattle.
Poulsbo: Across the bridge from Bainbridge Island, this Viking Village by the sea is an affordable gem on the Kitsap Peninsula.
Kingston: Affordable old-fashioned town, connected to Edmonds by car-ferry and a short drive from there to Seattle.
Vancouver: Your money goes further in this southern town just across the river from Portland. No state income tax in Washington, no sales tax in Oregon.
Bellevue: The smaller, but bustling sister city of Seattle on the east side of Lake Washington.
Sequim: All the charm of a Washington seaport on the Olympic Peninsula, with half the winter gloom. This town has more sunny days than any other town in the state.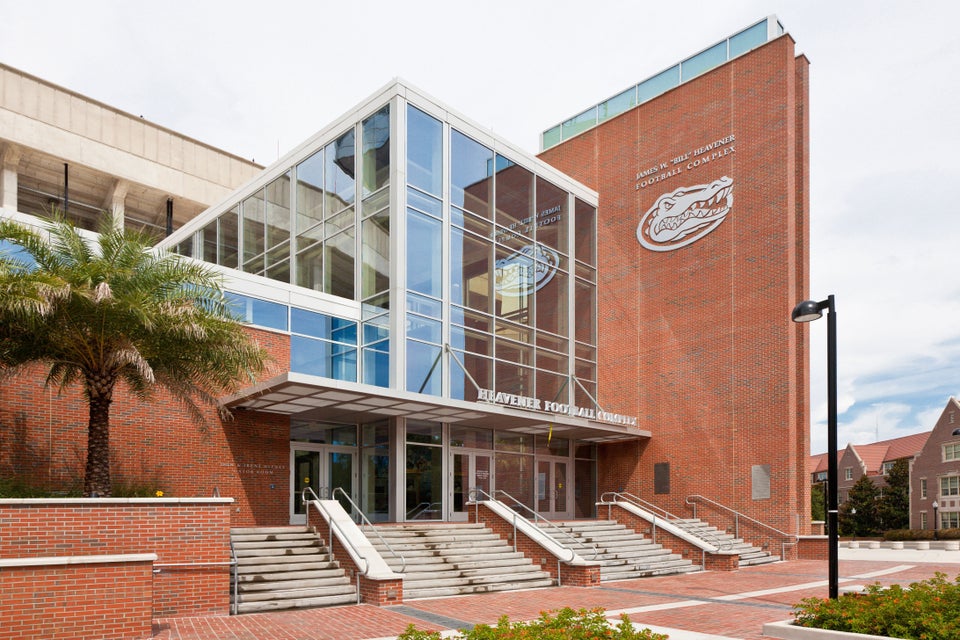 Top 6 College Towns For Retirees
Related
Popular in the Community