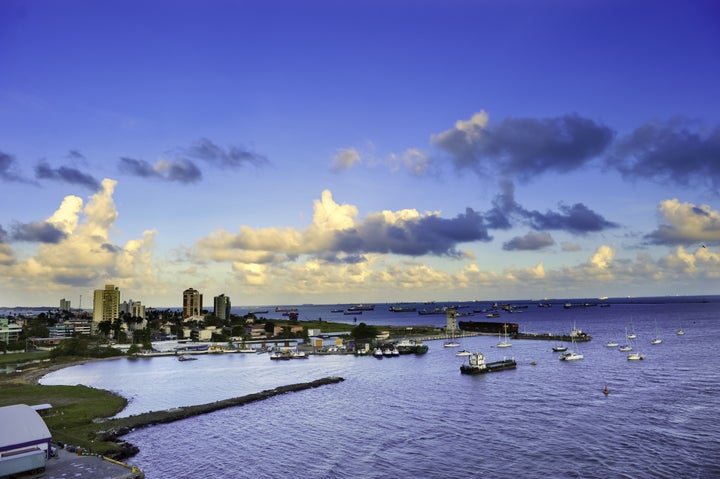 For the potential retiree, Panama offers big and unequaled advantages. There's warm weather year-round and lots of sunshine; a low cost of living that gets lower the farther you travel outside Panama City; and a foreign-resident-friendly tax system, meaning it's possible to live and do business here 100 percent Panama tax-free.
In addition, Panama offers numerous advantages for the retiree's pocketbook. They include a developed banking system with banks that will lend even to foreigners looking to purchase real estate in the country, something very uncommon in this part of the world. There are more than a dozen options for establishing residency, including the world's best program of discounts and perks for foreign retires. And the economy is booming economy, with much of the extra cash flow being invested in infrastructure improvements. The U.S. dollar-based economy means retirees with nest eggs valued in dollars face no currency-exchange risk. Add to that a stable political situation and offers affordable first world health care, and the advantages are compelling.
In addition, Panama is a natural wonderland. Its expansive rainforests are among the richest and most complex on the planet, and this is the only country where jaguars and pumas prowl only a short drive from the capital. It's also the only country where you could spend the morning diving in the Caribbean and the afternoon swimming in the Pacific. Panama's vast, road-less jungles are home to more than 940 recorded bird species and 105 endangered species, including the Central American tapir, the American crocodile, the scarlet macaw, and many species of eagle. Off Panama's shores you'll find some of the best diving, surfing, boating, deep-sea fishing, and snorkeling anywhere.
Panama has been recognized as a top retirement haven for a decade, but this country can make more sense now than ever, as, at this point, the way here has been well-paved. Retirement to Panama can be turn-key, aided by support from the thousands of foreign retirees already in residence and ever-ready to welcome new members to their ever-expanding communities. Living in one of these established communities of expat retirees, you wouldn't have to learn Spanish if you didn't want to, and your life could resemble the one you left behind in the States in many ways. You could shop at U.S.-style grocery stores for imported U.S. products, for example. You could join a bridge club, play golf with your buddies every Sunday morning, join a volunteer group, and meet friends regularly for lunches and Happy Hours.
Perhaps the biggest challenge associated with retiring to Panama is choosing where in Panama to base yourself. This is a small squiggle of a country that manages to offer just about every lifestyle option imaginable -- from cosmopolitan Panama City, the most developed city by far in all Central America; to mountain towns in the interior highlands where the climate isn't so sticky hot; and dozens of beach options, Pacific, Caribbean, and island.
Considering retirement in Panama, ask yourself two questions. First, what kind of lifestyle are you looking for -- city, mountain, or beach. Second, what kind of lifestyle are you looking for --expat-friendly or "local."
I've described what life might be like in one of the expat communities in this country. What do I mean by a "local" lifestyle? I mean living like your Panamanian neighbors, shopping where they shop, eating as they eat, spending your time as they spend their time. You'd also have to speak their language. Life would be rougher around the edges and, probably, seem less comfortable and convenient, because it'd be less like what you're accustomed to. It would also be cheaper, perhaps dramatically so.
Some retirees embrace the idea of relocating to Panama to experience Panamanian life. Others are terrified by the thought. This is a starting-point question you must ask yourself not only for Panama, but no matter where in the world you might be thinking about retiring, and it's important to be honest with yourself in your reply.
No matter how you answer those two questions -- city versus mountains versus the beach life and the expat life versus going local -- you have good options in Panama. Here are the six best.
#1 El Cangrejo, Panama City: This downtown Panama City neighborhood is the best choice for a retiree who wants the distractions and diversions of city life (restaurants, nightclubs, casinos, movies, shopping, etc.). While El Cangrejo is home to middle-class and young professional Panamanians, it's also populated by growing numbers of foreign residents, both retirees and entrepreneurs. It's a lively neighborhood, one of the few in Panama City where it'd be possible to live without a car, as you can walk to everything you'd need day-to-day.
#2 Coronado: Best choice if you want an expat-friendly retirement on the beach. This beach town, about an hour outside Panama City, was, for decades, a weekend getaway for wealthy Panamanians. In recent years, foreign retirees have discovered it, and the second-biggest expat community in this country has since developed here. Retired in Coronado, you could imagine yourself retired somewhere on the coast of Florida. Again, that could be a plus for you... or a minus.
#3 Pedasi: Another top beach choice that is more remote and less developed. About four hours outside Panama City, on the eastern Pacific coast of the Azuero Peninsula, Pedasi is a little beach town with a lot of charm that is just beginning to attract expats and foreign retirees.
#4 Las Tablas: Also on the eastern coast of the Azuero Peninsula, Las Tablas is the more local choice. Pedasi is emerging as the expats' choice in this part of Panama. Las Tablas, about a half-hour north of Pedasi on this coast, is a very local and very affordable town. You could live here on a budget of $1,000 a month or less.
#5 Boquete: The most recognized and most developed foreign retiree choice in Panama is in the interior of the country, in the highlands. Boquete has been attracting foreign retirees for the better part of the past decade, and today the population of this small mountain town is more foreign than Panamanian. In the restaurants and shops, you hear more English spoken than Spanish. This would be the best choice if you wanted to plug into a familiar way of life in a beautiful valley setting. The other big plus for Boquete is its weather, which is cooler and less humid than down at sea level in this country. The downside for Boquete is that it's one of the most expensive places to live in Panama. A reasonable budget for a retired couple in Boquete would be $1,800 to $2,000 per month, comparable to what you'd want to budget for life in Panama City.
#6 Santa Fe: Santa Fe, in Veraguas province, is Panama' "going local" mountain option. Daily life in this small town is relaxed and tranquil, maybe too tranquil for some. On the other hand, no one could take issue with the cost of living. You could rent a house in Santa Fe for just $200 a month and live on a budget of $800 a month or less. One important reason why you don't need much money to live in Santa Fe is because there's not much in Santa Fe to spend your money on. Life here could best be described as back to basics, simple, and safe.

Panama
Popular in the Community