 In February 1999, Ann Kuffner and her husband Mike stepped out of a tiny turbo-prop plane onto the tarmac in San Pedro Town, Ambergris Caye, for the first time. Ann and Mike had come to this Caribbean island off the coast of mainland Belize with a group of intrepid adventurers exploring opportunities in a country none of them had ever visited before. As Ann explains, "We had no idea what momentous life changes would occur as a result of that tour."
Ann and Mike, living in California at the time, had been day-dreaming about a life in the Caribbean as Ann puts it, "forever." Belize, with its Mesoamerican Barrier Reef, seemed an ideal choice for where to realize their Caribbean fantasies. "We did have it in our minds, though," Ann adds, "that, if we liked Belize as much as we thought we might based on our research, we might buy a place of our own in the country. An investment near the Caribbean Sea seemed like a no-brainer in 1999."
Ann and Mike toured all over Belize during that first trip. For such a small country, Belize offers dramatically different lifestyle options, from Ambergris in the Caribbean to Placencia on the mainland coast and Cayo in the mountainous rain forest interior. At the end of the weeklong tour, Ann and Mike were more convinced than ever. It was the Caribbean they wanted. Indeed, they were so taken with the little island of Ambergris Caye that they decided to take a next step. The couple invested in a piece of property where they imagined they'd build a house. Not a place to live full-time but a second home at the beach.
"Our intention was to vacation in Belize," Ann explains. "We weren't even thinking about retirement at this point. Not yet 50, I'd just stepped into a lucrative VP position for a Fortune 500 company. Life was good. We just wanted a place to escape for regular doses of Caribbean sun and sea."
On the flight back to San Francisco, Mike, an architect, began sketching the couple's first Caribbean home, Mi Casa. Over the next 12 months, Mike finalized his plans and then oversaw the construction of Mi Casa. The structure included a penthouse where the couple could escape for Caribbean getaways as often as they wanted plus two other apartments that could be rented out to generate cash flow.
While Mike was focused on Ambergris Caye and his building project, Ann was traveling back and forth between California and the island. In the process, coming and going on vacation that first year, something unexpected happened for Ann.
"I got hooked on the community's spirit," she explains. "I quickly felt at home in this quirky, charming little town. Even people I'd met only once remembered my name. Everyone waved and welcomed me back each time they saw me. This was the small town environment I'd never experienced. The sense of community was enticing."
Those first few years, the couple, still young and energetic, evolved a plan to live in Belize part-time. Mike sold Mi Casa and bought six acres on which the pair planned and then built the San Pedro Fitness Club, which they operated for the next five years.
"Those were exceptionally fun times for us," Ann remembers. "Then, in 2008, we sold the club and property to a development company and entered into a joint venture with that group."
That year, 2008, marked another important transition. That was the year Ann moved to the island full-time. Finally she decided she was ready to take early retirement and walk away from her corporate position. "I had worked as a manager in the environmental field for more than 30 years," she says. "That was enough. Plus, I could see changes coming in the United States, changes that led me to worry about Mike and my future. It was time to make a move, while we were still young enough to make new lives."
The cost of living in Belize is considerably less than in most parts of the United States, including in San Francisco. That was an important determining factor in Ann and Mike's decision.
Today, Ann and Mike have been living full-time on the island of Ambergris Caye for nearly five years. What do they think now about their decision to start over on a Caribbean isle?
"Do we still love this country and island?" Ann asks. "You bet! Let's face it. No country is perfect. But our lives have been incredibly rich and diverse since we made this move. Much of our satisfaction flows from the charm, beauty and comfort of this unique country and our quirky little island.
"We continue to appreciate the good nature of the Belizean people, their commitment to a free and democratic society, and their intense community spirit. English as a first language made our transition easy. And the solid banking and legal systems give us comfort," she says. "The internet, phone, and utility services are reliable on Ambergris Caye. We have access to most of the amenities we had in the United States, but that's not what keeps us so happy here.
"We've been able to re-create our lives through challenging but satisfying transitions," Ann continues. "From building our own homes to starting, operating, and selling new businesses, each transition has been an adventure and life-changing. We would not have had these options or opportunities in the San Francisco Bay region, and each step has been one of self-discovery."
These days, Ann and Mike have time for things they really enjoy doing -- writing and volunteering. Ann is applying her environmental expertise and experience to lead a drinking water project in a disenfranchised Belizean community.
"The most satisfying thing about the life we've built for ourselves here," Ann explains, "has been the bonds formed with kindred spirits we've met along the way. Our island friends have moved here from France, Italy, Ireland, England, Romania, Canada and other Latin American countries. We regularly meet amazing people from all over the world. Each has a unique story to tell. We socialize more than we'd ever imagined we would living on such a small island.
"We miss our kids, grandkids, and old friends," Ann admits, "but due to our manageable cost of living in Belize, we can afford to return to visit them several times a year.
"I am grateful that fate brought us to this unique country and that we had the opportunity to take the transition one step at a time," Ann adds. That worked for us. We've had some major successes, and we've had some major disappointments. But that has little to do with the quality of this country, its people, or the life we're living here. We haven't considered moving back to the United States, though, and I don't think we will. Our lives are here now."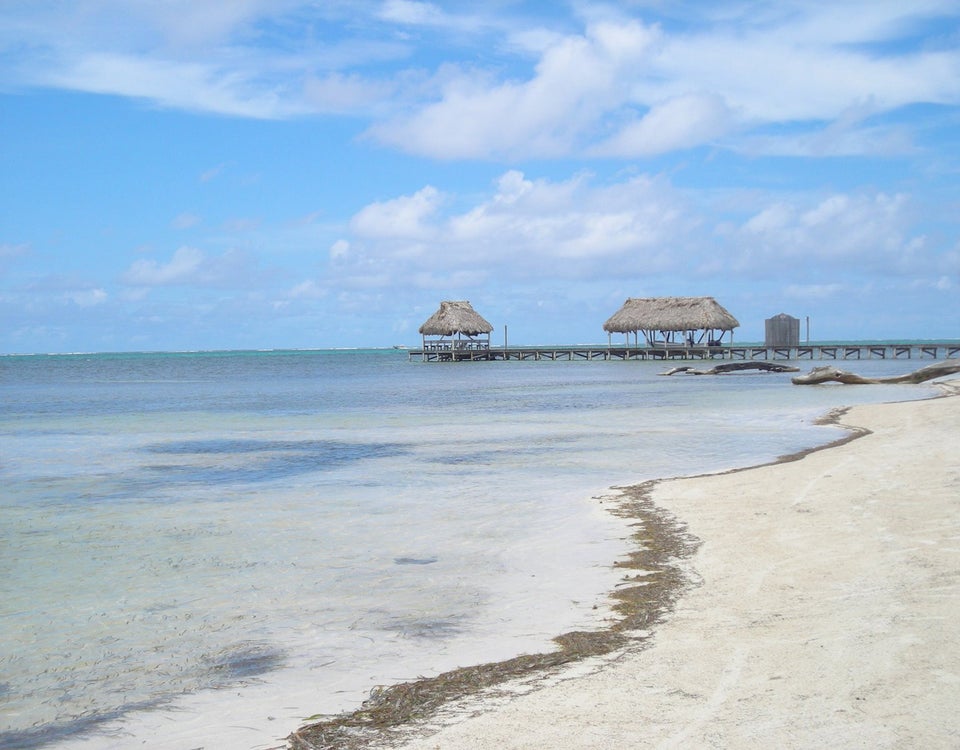 How We Started Over In The Caribbean
Related
Popular in the Community