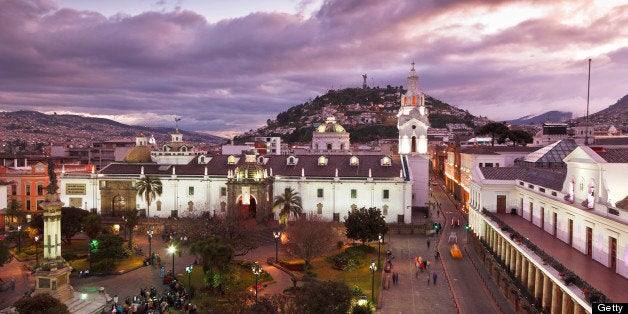 For the fifth year in a row, International Living has chosen Ecuador as the #1 retirement destination in the world. And for good reason. You can read all about it here.
But when North Americans come to Ecuador, they often bypass the capital city in favor of other destinations. Why? Beats us. Because in our estimation, Quito is one of the most beautiful cities in South America...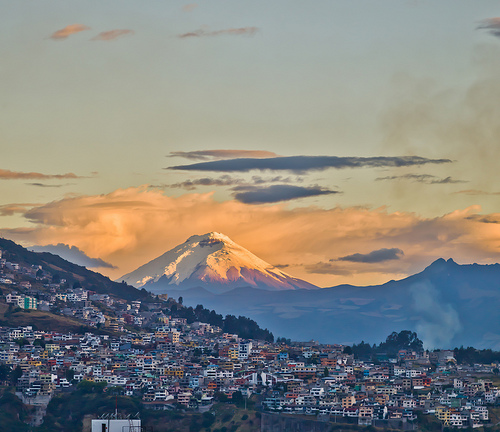 Why do we love Quito, Ecuador? The sweet-natured people... the extraordinary weather... the gorgeous scenery... the great restaurants, shopping, the first-class infrastructure and services... and, of course, the affordability...
It's a city where you can still take a taxi anywhere in town for $1 to $5 and find a menu del dia... usually a four-course meal of soup, salad, meat/rice/vegetables, dessert and beverage... for $1.50 to $2.50. Yes, there are gourmet restaurants where you can spend more but compared to back home, it's a bargain extraordinaire...
Today's Quito is a world-class metropolis with happy surprises tucked in so many corners. You wouldn't know that, of course, if you've only flown in and out of its international airport. If your only experience of Quito is spending time stalled in traffic on your way out of the city, your opinion may not be high. But spend even a few days getting to know her and we think you'll agree that Quito is a very special place.
Often called the "most beautiful big city in South America" for its location in the palm of a valley cupped between towering Andean peaks, Quito has so many parks and plazas, it's hard to pick a favorite.
The 14,000-acre Parque Metropolitano, bordering the city's Bellavista neighborhood, is the largest urban park in South America. (For comparison, New York's Central Park is just 834 acres.) Hiking here, in the maze of forested paths, is a nature lover's delight--the air smells of eucalyptus and pine, and from atop the eastern ridge, the views of Quito to the west, and to the east, the valley and volcanoes beyond is something you'll not soon forget.
On a clear summer day in Quito, in fact, you'll see the snow-topped Antisana, Cotopaxi and Cayambe volcanoes looming over the city. (That's the way it appears, but they're actually some distance away.)
Of course, when we use the word "summer" it means something different here than it does back home. In Ecuador there are only two seasons: summer--or the dry season--and winter, our rainy season. It's hard to decide which we like best...the crisp, sunny days of summer or the cool, fog-enshrouded evenings of "winter." In either case, average temperatures hover around 75 degrees during the day and 45 or so at night...every day.
If you only have one day in Quito, spend it in Old Town, the first-ever locale in the world to be designated a UNESCO World Heritage site. Covering more than 800 acres, this is the largest historic center in the Americas, with an over-abundance of ancient thick-walled, tile-roofed colonial buildings, churches, museums, and more. We never get tired of exploring the gold-gilded La Compañia de Jesus Church and the neo-gothic Basilica del Voto Nacional adorned with animals native to Ecuador instead of gargoyles. We dare you to climb to the top of its bell tower...
Art lovers, go directly to the Bellavista neighborhood to the former home of famous Ecuadorian painter Oswaldo Guayasamín and one of the city's most impressive art museums, the Capilla del Hombre, dedicated to the indigenous and exploited people of Latin America. Maybe it's voyeuristic, but we always love snooping around in an artist's studio and this one doesn't disappoint. The museum itself, with its large-format murals, is hauntingly impressive.
Shoppers will love La Mariscal, also called "Gringolandia" because of the hordes of tourists and backpacker hotels here. Plaza Quinde, at the intersection of Calles Reina Victoria and Foch, is our favorite place to settle in with a cocktail at an outdoor cafe and do some serious people watching. This is also the place to satisfy your shopping lust. Take a few bucks (that's all you'll need) and poke into the handicraft shops lining Avenida Amazonas or head for the large artisan mercado at the corner of Reina Victoria and Jorge Washington Streets. You'll find carved items, ponchos, sweaters, scarves, rugs, ceramics, gourds, textiles of all kinds, and my weakness...artisan chocolate.
We could go on and on... If you take away one thing from this, let it be: Quito isn't a place to pass through enroute to somewhere else. It's a fabulous, grows-on-you destination and well worth your time to discover its many Old- and New-World charms.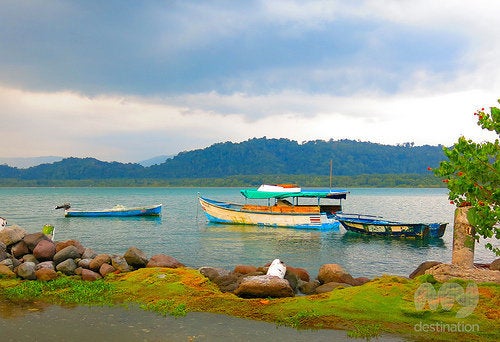 InternationalLiving.com's 'Best Havens For Quality Health Care'
Related
Popular in the Community