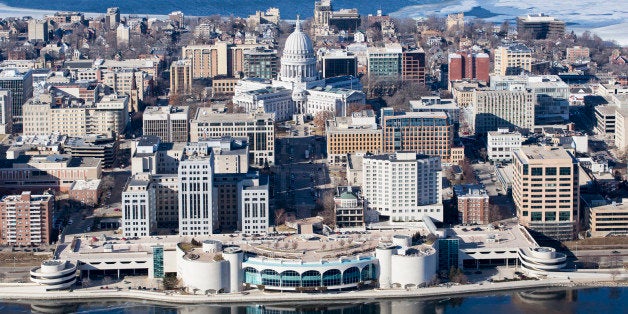 Madison, Wisconsin just claimed the top spot on Milken Institute's Best Cities For Successful Aging list for large metros. Yes, Madison, with its annual average snowfall of more than 50 inches. While that probably sounds pretty inviting to most Bostonians right now as they shovel out from under more than six feet of the white stuff they've gotten in recent weeks, whatever happened to the Sunbelt as the top retirement destination?
A few things, notes the Milken report. For one, warm climes may just matter less to today's retirees. Other things, like the opportunity to continue contributing to society in some way may have supplanted the desire to play golf every day. It seems as though today's retirees don't actually stop work; it's more like they cut back on it but still want a job. For many, they need the income.
Anusuya Chatterjee, Milken Institute senior economist and one of the authors of the report, said researchers uncovered common themes among Madison and the other top-ranked cities. "These include economic strength, abundance of health resources, active lifestyles, opportunities for intellectual stimulation and access to amenities," Chatterjee said.
Today's retirees are also healthier than those a generation ago. They live longer and prefer to live in mixed-generational communities instead of age-segregated communities. They want cultural and educational opportunities to keep their brains sharp and their social lives enriched. And for those things, you can't beat a college town. Here are five things Madison is doing right:
2. Overall, it's a healthy place.
Madison has low rates of smoking and many avenues for physical activity. Lots of people get around by foot, said the Milken study.
3. University of Wisconsin contributes in a lot of ways.
UW is a big school with almost 40,000 students, a NCAA Division I Big Ten Conference football team, and cultural offerings up the wazoo. Madison is very much a college town, filled with youthful energy and exuberance. The campus provides plenty of non-credit study opportunities for retirees. Plus there is always something going on -- plays, art displays, music. In retirement, you need things to do.
5. It's high on employment growth; low on crime.
There is high employment growth and a low poverty rate. No surprise, there is also a low crime rate and a comparatively equitable income distribution.
So what do you think? Would YOU retire to Madison?
Before You Go
InternationalLiving.com's Top 10 Overseas Retirement Spots Of 2013
Popular in the Community