Is San Miguel de Allende the prettiest colonial town in Mexico? Many people think so.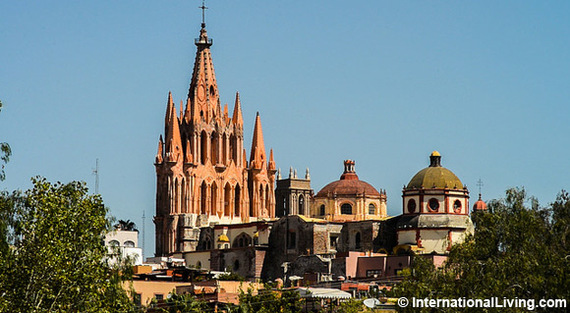 Home to one of Mexico's largest communities of N.O.B. (north-of-the-border) expats for several generations now, American GIs are credited with kick starting the trend after World War II when they discovered they could use their education grants to study at Instituto Bellas Artes under the direction of an American artist and writer named Stirling Dickinson.
In 1947, Life magazine sent a reporter and photographer to San Miguel to report on this post-war phenomenon. Under the headline "GI Paradise: Veterans go to Mexico to study art, live cheaply and have a good time," it reported the possibility to rent an apartment for $10 a month, pay 65 cents a quart for rum, and 10 cents a pack for cigarettes. More than 6,000 American veterans immediately applied to study in San Miguel.
Today, as many as 10,000 expats call San Miguel home, and it continues to attract international artists: designers, sculptors, painters, writers, musicians ... You'll find top-notch local artisans here, too and you'll love browsing the shops and markets.
And although San Miguel has traditionally been a haven for retirees, these days many younger singles and couples with children are discovering its charms -- opening businesses or working remotely via the Internet. You'll find at least four bilingual schools, including a private academy offering an international baccalaureate that covers kindergarten through grade 12.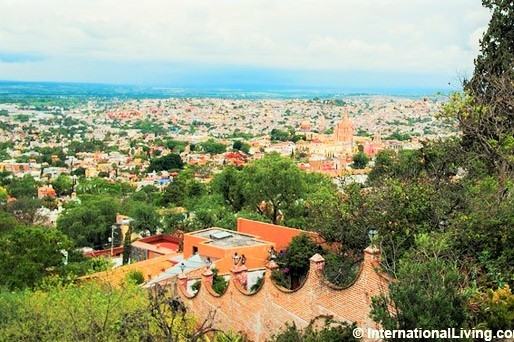 Why is San Miguel so popular?
The city's striking beauty is, of course, a big reason for its appeal. Walking through the central historic district, known simply as "centro," is like stepping back in time. Stroll the winding cobblestone streets, past the historical old buildings painted shades of rose, ochre and umber, and you never know what you'll see. Behind giant and intricately carved wooden doors are flower-filled patios, restaurants, bars, boutiques, art galleries, offices, and homes.
History is a constant companion in San Miguel. Founded by the Spanish in 1541, the little town became an important stop on the so-called 'silver road' between the rich silver mines north and west of here, and on to Mexico City to the south. Wealthy landowners built homes here, many of which still remain.
In the state of Guanajuato, this part of Mexico is called El Bajío -- the colonial highlands -- and is known as the "Cradle of Independence" where the cry for independence from Spain began in 1810 in the town of Dolores Hidalgo, not far from San Miguel.
One of the most important leaders of the independence movement, Ignacio Allende, was born in San Miguel in a home that is now a museum. After the revolution, his name was added to the town's official designation, and that's why it's known as San Miguel "de Allende."
All this well-preserved history earned San Miguel a UNESCO World Heritage designation in 2008, and even more attention came in 2013 when Conde Nast named it the world's "most livable city."
Today, San Miguel is one of Mexico's top tourist destinations -- including for Mexicans themselves who are well-acquainted with its charms.
Beneath the porticoes that line the main plaza -- called el Jardín (the garden) -- are boutique-style shops, sidewalk cafés, and more. Pull up a chair and relax for a minute while you take in the view, including the frothy pink creation known as la Parroquía, San Miguel's parish church and the emblem of the city.
The action fans out from here. Whether you're looking for a good hotel or restaurant or romantic colonial home to make your own, you'll probably measure by how far it is from el Jardín.
Just a few blocks from el Jardín, the public library -- la Bibliotéca -- serves as a community center for locals and expats alike. You'll find a comfy café and the second-largest collection of English-language books in Mexico here. The library publishes Atención, San Miguel's bi-lingual local newspaper, a must-read each week to keep abreast of local events.
And of course, you'll find good healthcare facilities in San Miguel. Local public and private hospitals can satisfy just about every need. For extremely serious procedures, you'll find excellent hospitals in Querétaro, a major city of well more than two million inhabitants that's only about an hour's drive away.
(Querétaro is also where you'll find an international airport that services San Miguel. Another is near Léon, an hour-and-a-half to the northwest. And Mexico City is just three-and-a-half hours south.)
Another big draw for this area is the agreeable climate. San Miguel sits at about 6,000 feet above sea level. Days are usually warm to hot, but dry. Nights are cool, but temperatures seldom get below freezing, even in winter. You'll seldom need more than a light jacket, but you might want a heater for cool winter evenings. Many homes have fireplaces, but few bother with air conditioning.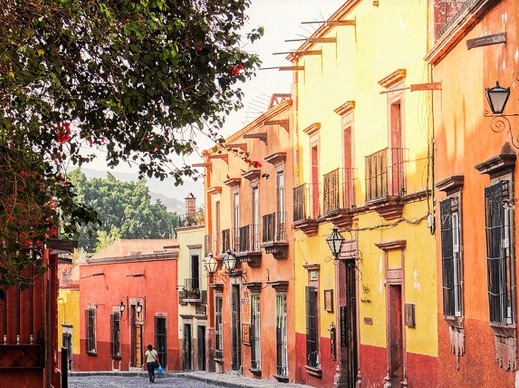 Where to live: The most popular neighborhoods for expats have typically been in or near centro, for its proximity to all the action. Most of the largest colonial homes here have been beautifully restored, and most come with multi-million-dollar price tags.
But as more and more tourists come to enjoy the lively culture (including nightlife) of San Miguel, you'll find both locals and expats looking to quieter neighborhoods, such as Guadalupe, Independencia, San Antonio, and beyond ... even into the high-desert countryside.
Long-term rentals of, say, a two-bedroom property in centro can run $1,500 to $2,000 a month and up. Short-term rentals of these properties start at about $1,000 a week. To get better deals, look farther from centro.
In Independencia, for example, a two- or three-bedroom furnished property can be rented for less than $1,000 a month. On our last visit, we toured a newly built 1,400-square-foot home in Independencia with two bedrooms and three bathrooms. Completely furnished, the asking price was $175,000. Across the street, a modern 2,400-square-foot home, unfurnished, was priced at $275,000. Or you can rent it for $1,200 a month.
An important note: In this part of Mexico, you can buy property via direct deed instead of using the fideicomiso bank trust option that must be used along the coast or a border.
Isn't San Miguel expensive? That's certainly what you'd expect in a world-class city and major tourist destination. But the answer to that depends totally on your lifestyle.
As one longtime San Miguel expat told us recently, "We're busy all the time. The social scene in San Miguel is lively, and there's always something to do. Mostly, we have dinner parties at friends' houses or have them come to our house. Our utility costs are low, our property taxes are hardly anything at all, we live in a beautiful place, and it doesn't really cost us much to do that. We have a good life here."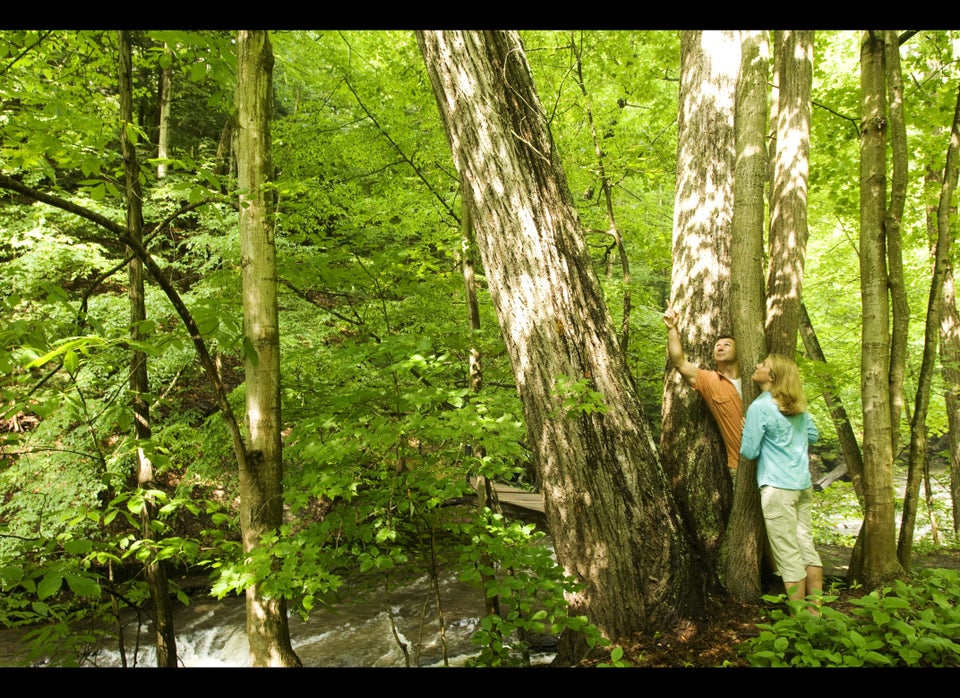 7 Hot Travel Trends For Boomers
Popular in the Community