Viet Nam is just beginning to enter into the consciousness of Americans as a potential place to retire or pre-retire after decades of negative associations because of the war. Close to half a million Americans traveled to the South East Asian country in 2012 including thousands of war veterans. Word about all that the country has to offer is getting back home and igniting the imaginations of retirees and late-career workers looking for a major change in their lives.
Three newcomers to Viet Nam came hoping for a lifestyle change. What they found was a slower pace of life, a vastly cheaper cost of living, a new sense of adventure, and amazingly welcoming people... as well as numerous challenges in adapting to a completely different culture, language and way of life.
Jerri, Marie and Tom are discovering all of the joys and frustrations of moving to a new country. One of the first tests to anyone traveling to Viet Nam is the sometimes shockingly chaotic traffic -- made up mostly of motorcycles and mopeds -- that takes everyone by surprise.
Marie Kubo, a 58-year-old educator, will never forget her first time on a motorcycle on the streets of Da Nang: "It was a little scary since there are no apparent rules of the road. Traffic is coming and going in all directions and one just has to dive into the road. I held on for dear life!! After that first ride, I decided to take the tiger by the tail, and in my mind I yelled: "Jeronimo!"
Jerri mostly walks everywhere or takes taxis to get around while Tom dove in with a rental motorcycle he uses to explore the city and surrounding countryside.
If traffic is crazy in Da Nang, a city of one million people, it's far worse in Sai Gon/Ho Chi Minh City and in Ha Noi (both at over 6.5 million) and where most foreigners choose to live. Tom chose Da Nang for its central location -- equal distance from Ha Noi and Sai Gon -- as well as for its coastal location surrounded by mountains. Marie says chose the city for its comparatively laid back and peaceful atmosphere.
But none of the three had been to Viet Nam before making the life-changing move to live here. Their decisions were made based on what others had told them about the country.
Marie expressed a sentiment often felt by Boomers: "I was burned out in my job working with troubled teens and was ready for an adventure. I was drawn by the beauty of the Vietnamese landscape and by accounts of people who visited Da Nang."
After studying for her Teaching English as a Foreign Language (TEFL) certificate in her home town of Seattle, Marie took the plunge and moved to Da Nang with only one on-line friend to help her out. "In hindsight," Marie says, "I think my choice to come to here was a miracle of sorts." She's now working part-time teaching English.
Why would people who've lived most of their lives in the comfort of the United States want to uproot their lives by moving to Viet Nam? Jerri Sones, 69, and another educator from Seattle, says: "I wanted to try living elsewhere, by myself. The new experiences that I have had, the new places I have seen, the new customs that have been revealed to me, all enhance me beyond description."
But not everyone comes to Viet Nam to work. Tom Richards, 59, retired from corporate life and was looking for something different when he moved to Da Nang a few months ago. "I wanted to be in a country whose people are friendly, that has all the modern conveniences, and regions that I'm interested in visiting."
The hardest part: missing family
For many expats, the greatest challenge they face in a new country is the distance from family. Marie agrees: "My kids are grown, and I miss them so very much. Thank goodness for Skype." Jerri expressed similar feelings: "I left behind my family and I cope with Skype and, at times, tears. I left behind dear friends and I cope by cultivating new friends and keeping up on Skype and e-mail."
The difficulty in undertaking such a big change is making the decision but once they've crossed over to their new lives there is little regret. Tom explains how well things have turned out for him: "My hopes and desires have been met, very well. Though I anticipated the friendliness of the Vietnamese, I underestimated how wonderful these people would really be."
Doris Gallan is the author of The Boomers' Guide to Going Abroad to Travel, Live, Give and Learn. She is teaching tourism and hospitality at a university in Da Nang.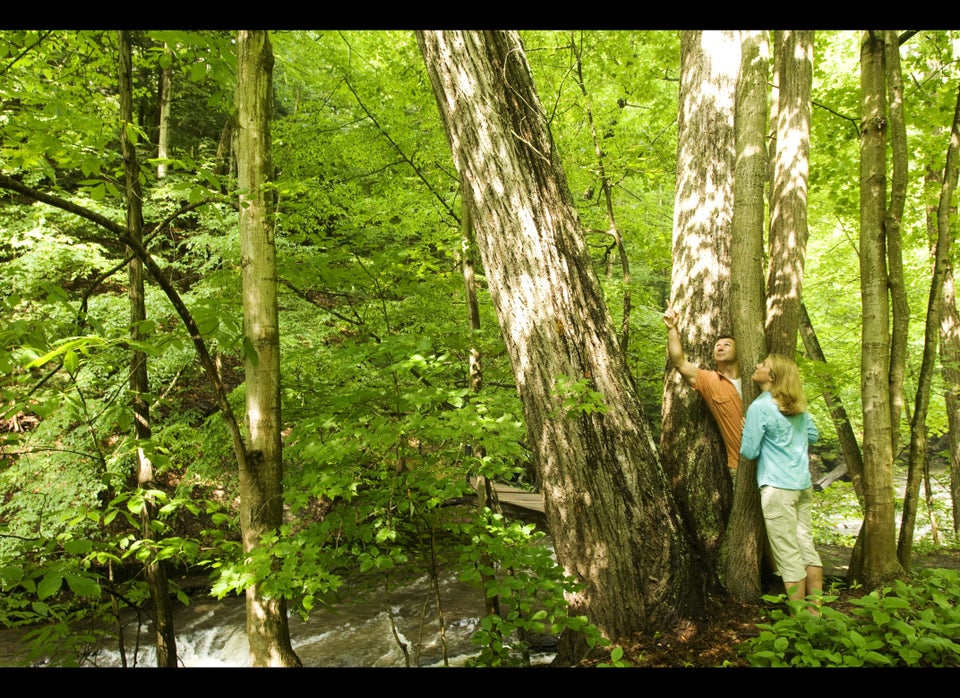 7 Hot Travel Trends For Boomers
Popular in the Community