K-9 the canine was dropped off at a Kansas animal shelter this summer, by an owner who said the elderly German shepherd was a retired police dog with cancer who should be euthanized.
And it's hard to imagine, but this bad turn appears to have started the dog on the path toward a happy home.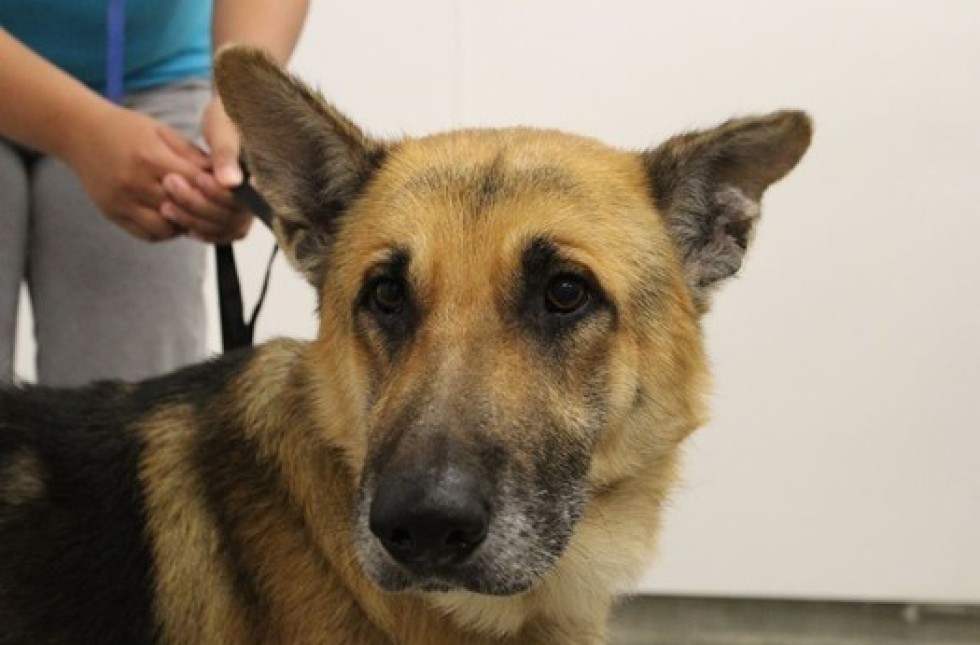 K-9's adoption photo. Photo credit: Coffeyville Friends of Animals
The former owner's health claims were quickly found to be wrong, when a veterinarian diagnosed K-9 as having thyroid and joint problems, not cancer, and put him on the appropriate medicine. Physically, the pup has been "doing pretty well" ever since, says Jim Percival, who works with the volunteer-run Coffeyville Friends of Animals Shelter and Adoption Center.
That could have marked an even darker turn for K-9. Except suddenly, the shelter was inundated with "phone calls from all over the country. All these people wanting this dog," says Percival, explaining he "thinks the key here" was K-9's perceived background as a police dog.
That background was never checked, since "we take people at their word," he says. "To me he was well-behaved, never gave us one bit of problem. But as far as commands and all that? I don't think we know. We all just took a liking to him."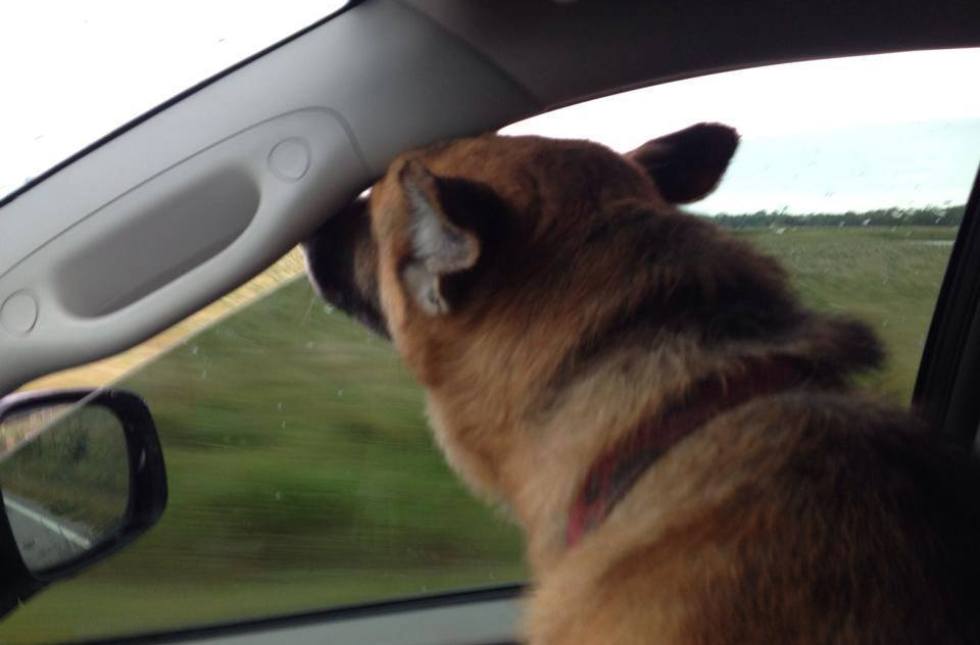 K-9 driving off to his new life in Oklahoma.
"I have always had a heart for animals. I was the kid who brought home baby bunnies and birds and other assorted creatures. All of my own personal pets were somebody else's castoffs," she says.
And the story attached to K-9's adoption listing, Moser says, "tore my heart."
"How could a dog that had given loyal service be cast aside when he became old and ill? My heart breaks for all of the animals in shelter[s] who lose their lives, but how could this happen to this guy?"
She went to collect him on Thursday morning. Not for herself -- she already has three dogs, four cats, two sugar gliders, a half-dozen birds, a husband and a couple of kids. But she wanted to transport K-9 to a German shepherd rescue group in Tulsa, where he will be put in foster care until he can be placed with a permanent family.
"If I could have a magic wand or millions of dollars I would save them all," says Moser. "Realistically we save as many as we can, as many as we can do right by."
K-9 went to a new veterinarian on Friday morning, who said that his heart and lungs sound good, and that he's a charming and friendly boy, but his skin is in bad shape and will need treatment.
Blood tests will reveal any other problems that need attention. They will not, of course, reveal the truth about K-9's professional resume, though Wilson thinks it's possible that he really was a police dog, as his former owner purported him to be, since he "does appear to know German commands."
For now, Wilson will be taking care of K-9 at her home, where he can luxuriate on a big orthopedic bed, before he completes his medical vetting and treatment, for which the group is requesting donations. After that, she says, "he should go to a calmer household, due to his advanced age."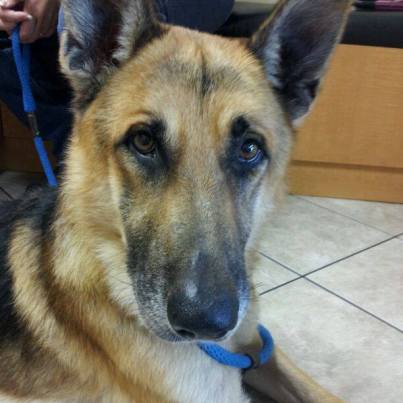 K-9 at the vet's office in Oklahoma.

Back in Kansas, Jim Percival says it can be frustrating that so many other shelter animals languish while one gets so much attention.
But he's thrilled that K-9 -- who clearly suffered, if his job history isn't entirely certain -- has been granted this wonderful change in fortune.
"I hope he's spoiled rotten in his new home," Percival says. "He deserves it."
REAL LIFE. REAL NEWS. REAL VOICES.
Help us tell more of the stories that matter from voices that too often remain unheard.
BEFORE YOU GO
PHOTO GALLERY
Animal Photos Of The Week