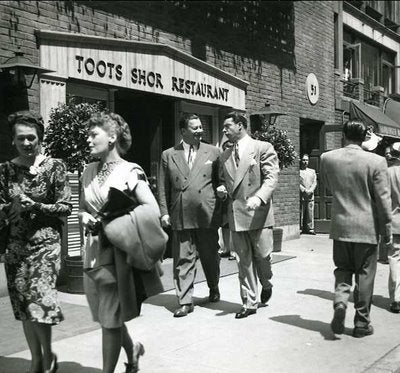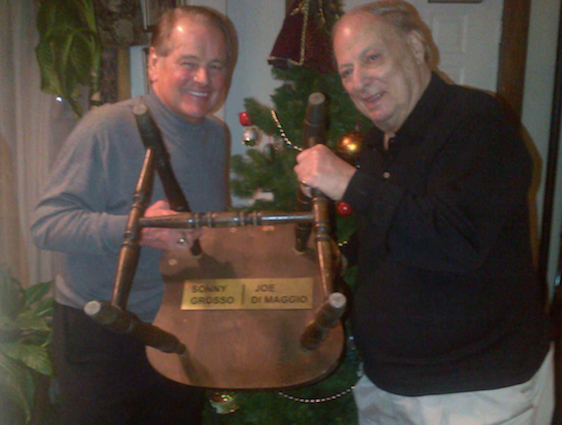 On the day that NYPD detectives Sonny Grosso and Eddie Egan made their famous French Connection case in 1961, Grosso recalls, "It made the headlines of every paper across the country because there was nothing happening anywhere else. Now that's luck!"
Here's yet another amazing excerpt from the upcoming memoir, Harlem to Hollywood: My Real to Reel Life by Sonny Grosso.
In 1961, the papers had headlines like — '$32,000,000 Cache of Dope Seized in New York.' While 'we' were highlighted, without the tireless work of so many others, this case would never have been made. It was the first time the drugs, the customers, the connection and the money all came together on the streets of New York. The papers and the TV played the hell out of this case. But it wasn't easy pulling it off.
A few years later things happened that turned the real events of this case into reel events, first into a book then a five-time, Oscar-winning movie. In 1968, I was in a police car still riding with Egan, when the Chief of Detectives' office instructed us to respond to famed Toots Shor's restaurant to meet with author Robin Moore who'd written The Green Berets book (which would later become a movie starring John Wayne.) After two tours in Vietnam, Robin had become concerned about the wide spread use of narcotics among soldiers over there. And, our French Connection case, involving this powerful French syndicate smuggling heroin into New York, caught his attention. Robin was interested in doing a book on the case we'd made a few years before.
Egan and I looked at each other and a big sly smile came across his face. He couldn't drive over to Toots Shor's place fast enough, barely avoiding a couple of car crashes. He often said, 'You never really learn how to swear until you learn how to drive.' Then guess what my partner says? 'I think Paul Newman plays me in the movie, and Ben Gazzara plays you!' That was my partner Eddie Egan in a nutshell…always looking for an angle.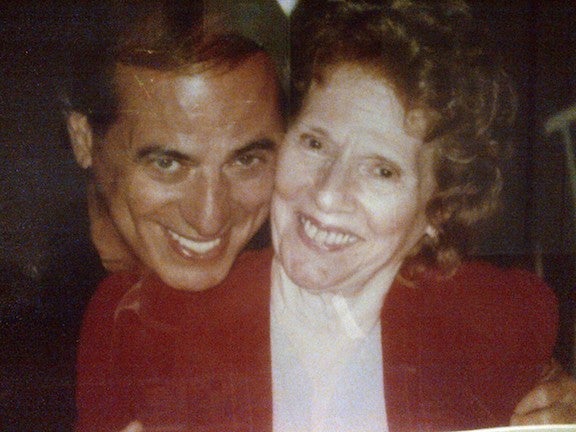 Grosso, who always told his father, Ben, and mother, Lillian, that he wanted to be like Joltin' Joe DiMaggio, continues:
So when we get there, they bring us over to a table and guess who Robin Moore is sitting with? My favorite actor John Wayne. Talk about surreal. I almost fainted. Then to top even that off, guess who Toots Shor is sitting with? My favorite ball-player Joe DiMaggio. . .I think I did faint!
In my home office today, I've got pictures of DiMaggio all over the place. And, for me, John Wayne was the quintessential American in western and war movies. During the war he made all those beautiful movies about our fighting men and he went out and sold war bonds to finance the war effort to save us from Nazi and Japanese aggression. He was like DiMaggio — you never heard any bad stuff about him, he was above that. And like DiMaggio, he stood for country and family. They were both heroes for a different time, when it was about taking pride in America and family.
I'm telling you, to sit down with those two guys, even if I didn't talk much, was a dream come real. Here I am a kid who grew up in Harlem, losing my father when I was barely a teenager…and all I can tell you is what another good acquaintance of mine, boxing promoter Don King, often says, 'Only in America!'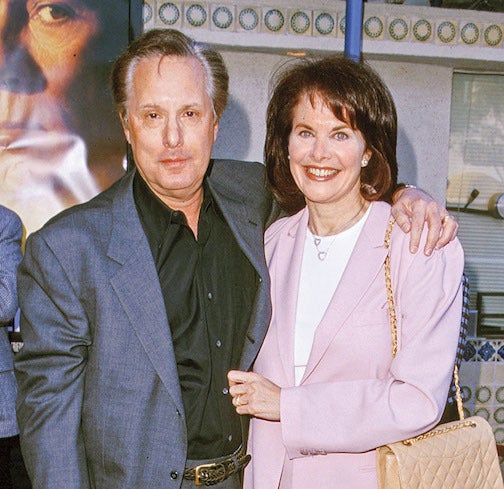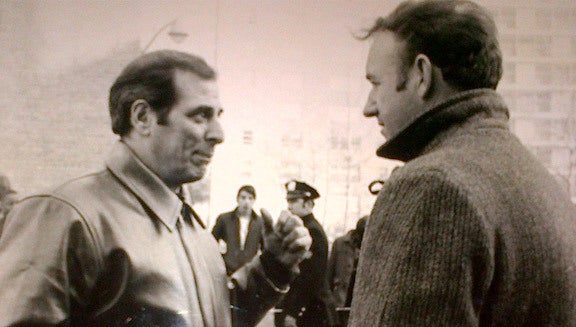 People have sometimes joked with me, asking why I didn't make a better deal on the book and on The French Connection movie and I tell everybody, 'I would've paid them money to hang out with John Wayne and Joe DiMaggio.' And I meant it.
Anyway, Wayne and DiMaggio stayed and had dinner with Robin and us. Egan being Egan took over the meeting and immediately he was center stage, talking up a storm about our exploits, how many arrests we made and how we led the narcotics squad and everybody else in arrests. Like a champion pony at Belmont on Long Island, he was off to the races. Egan was always way ahead in thinking about the book and the movie and he's responsible for a lot of what happened theatrically.
But when we actually started to write the book, Egan and Robin were bar hopping, enjoying themselves, having lots of laughs but there wasn't a lot of writing being done. We finally got down to it but the publishers insisted if we were going to do this book, we'd have to go to Robin's place in Jamaica to write it. Which meant us taking a plane. Oh, did I tell you that I don't do flying?!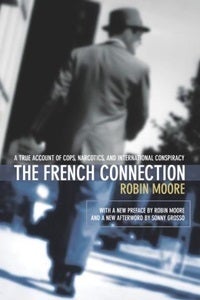 Calling all HuffPost superfans!
Sign up for membership to become a founding member and help shape HuffPost's next chapter
This post was published on the now-closed HuffPost Contributor platform. Contributors control their own work and posted freely to our site. If you need to flag this entry as abusive,
send us an email
.