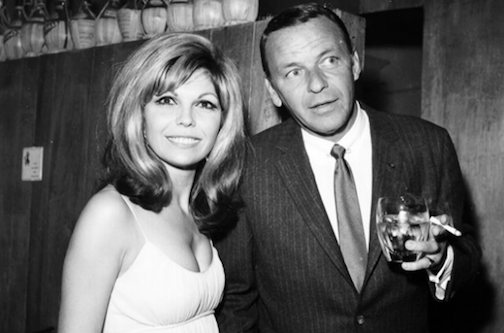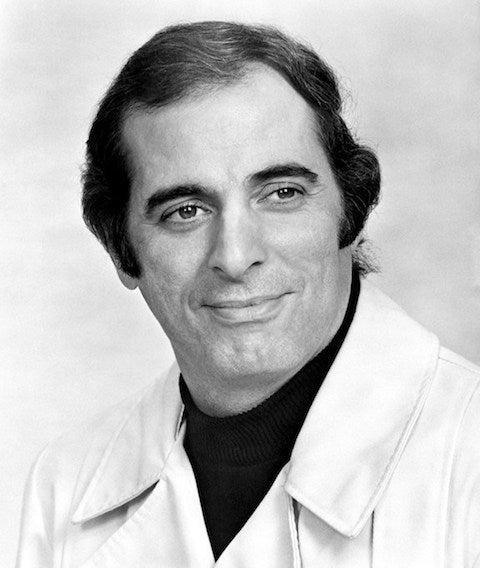 Fifty years ago, we were basking in the Summer of Love, and Frank Sinatra was arguably at his singing peak, earning three straight Grammy Record of the Year nominations in that period. Early in 1967, he released a new record called Francis Albert Sinatra & Antônio Carlos Jobim, which featured Sinatra and Brazilian composer Jobim. The record included standards from the 'Great American Songbook, ("Change Partners," "I Concentrate on You," and "Baubles, Bangles and Beads") arranged in the bossa nova style, and also the sexy "The Girl from Ipanema," a bossa nova/jazz hit.
At the same time as Sinatra recorded with Jobim in Hollywood, he also recorded a single called "Somethin' Stupid" with his daughter Nancy—it became the only father-daughter duet to hit No. 1 on Billboard's Hot 100 chart.
Ten years after this musical highlight, Sinatra filmed his first movie for the small screen, Contract on Cherry Street, which was a tough New York cop film along the lines of five-time Oscar winning movie, The French Connection, which had detailed the lives of NYPD detectives Sonny Grosso and Eddie Egan.
Grosso, who had retired from the NYPD after a sterling career, was a key technical adviser for director William Graham on Sinatra's first foray into filmed television.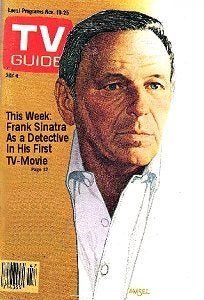 Here's yet another jaw-dropping excerpt about the Chairman of the Board, Frank Sinatra, from Grosso's upcoming memoir, Harlem to Hollywood: My Real to Reel Life.
I worked on three movies with Sinatra as a technical advisor and sometime personal bodyguard. To me, he was the biggest star of all time. He took me to hear him sing at three concerts and we had dinner so many times. Here's one story. While we were filming Contract on Cherry Street, there was a city blackout and Sinatra had to walk down forty-six flights of stairs at his hotel but he didn't complain. Anyway, we hired an extra generator to be set up next to the Precinct where we were filming. And the NYPD bosses actually came down to the Precinct during the blackout, because we had electricity there. It became police headquarters while we shot the scene and until the blackout was lifted and full electricity restored.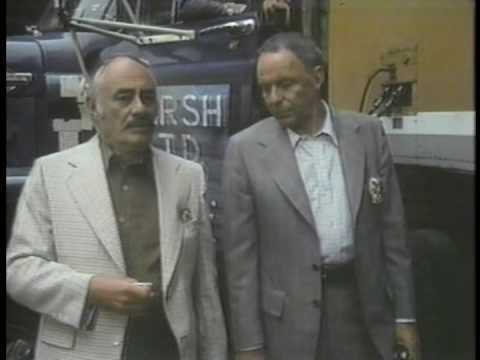 So I'm talking to the director Graham about the way we were going to shoot a night scene. Way behind us you could barely see the Empire State Building with the little bit of natural light there was. So Graham says, "What a great shot this could be if we had the Empire State Building lit." So I go inside Sinatra's trailer and he says, "Are we ready?" I nod, "Yeah." And Sinatra asks, "What kind of shot is he doing?" I reply, "Well, he wants to do a shot with you and the Empire State Building in the background. But we can barely see it. And he was telling me how great it would be if the building was lit, not blacked out. So Sinatra smiles at me and says, "You want it lit?" I look at him wondering, Fuggedaboudit? It's like eleven thirty at night. What's he going to do about it? But he picks up a phone at the Precinct and I don't know who he dialed but he made the call. And presto, within fifteen minutes, the Empire State Building is lit up for the shot. We later found out, they got it lit with their own back-up generators in the building. But, who in God's name would have that power—the Chairman of the Board—you bet your ass!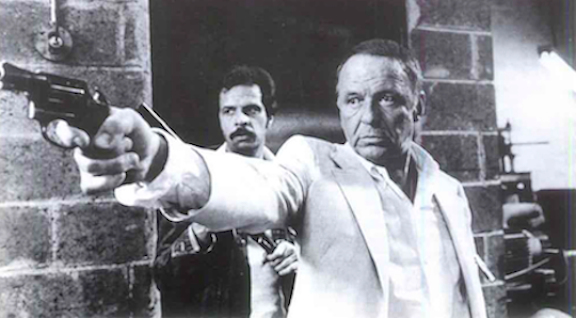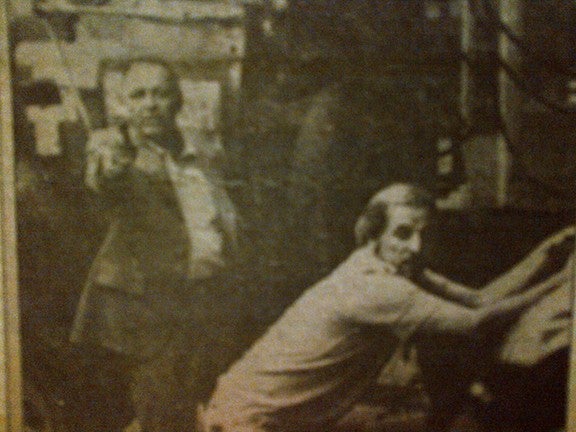 Grosso had some scenes playing a cop and another Sinatra story has to do with what policeman, waiting on stakeout, actually do and say.
Director Graham asked what we do, and I said, 'We bust chops, we do trivia about sports, ask questions about movies.' They needed some extra dialog for the stakeout scene, and Graham says, 'Okay, write it.' My Irish brother-in-law Mike, who was also a police officer, was in the scene with me and we always played that trivia game. So we wrote this scene with me on the car radio saying, "While we're waiting for the suspect to turn up, who sold the winning ticket to Bogey in Treasure of the Sierra Madre?" And nobody could get it. Sinatra was in his car in the same stakeout, and suddenly his voice comes over the radio: 'Okay get off the air, we're going to start filming here. And besides that, it was Robert Blake.' He'd overheard us, didn't miss a beat, and he knew that bit of trivia. He knew movies, he knew sports trivia, and was just really on the ball.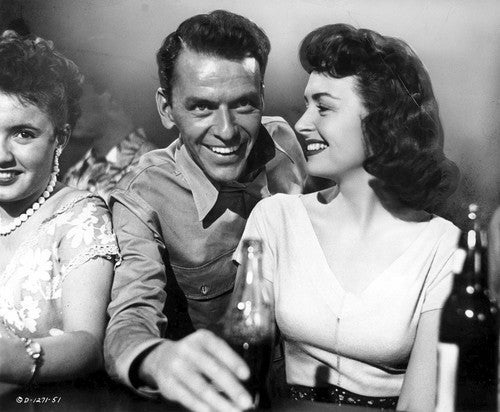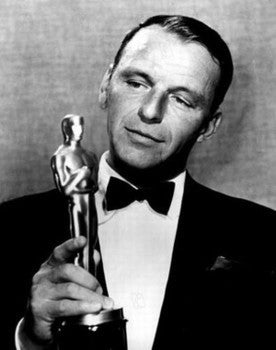 Another time, my brother-in-law Mike said, 'Let's put all the names of people he played in movies on our name plates. Not like Maggio in From Here to Eternity, or names people would know but names of nondescript roles that he had.' So we put on these characters' names, and we're walking on either side of him. We get maybe five steps away from his camper and he smiles, 'All the guys I played in the movies, okay?!' He was just smart and bigger than life. And, the lesson we learned was that apart from being one of the greatest talents that ever lived from singer to actor, it was great to know he could be a regular guy, who we could talk to about Bogey, John Wayne, the Yankees, whatever. But he still did it his way!
Evergreen Sonny celebrates another birthday on July 21, and adds one more heartwarming story about the real Sinatra: "While we were still filming Contract, one evening he got me to go to Puglia's restaurant in Little Italy, and I walk into a surprise party for me — everyone was there, the whole crew and all, and no one was working. And then Frank sang Happy Birthday to me. It was a command performance. So, me being me, I pulled out a buck for a tip. And, him being him, he took it. I loved that guy!"
And, to Sonny Grosso, Happy Birthday, from all your friends!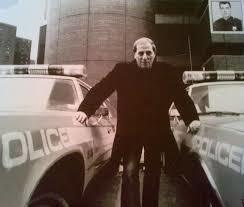 Popular in the Community