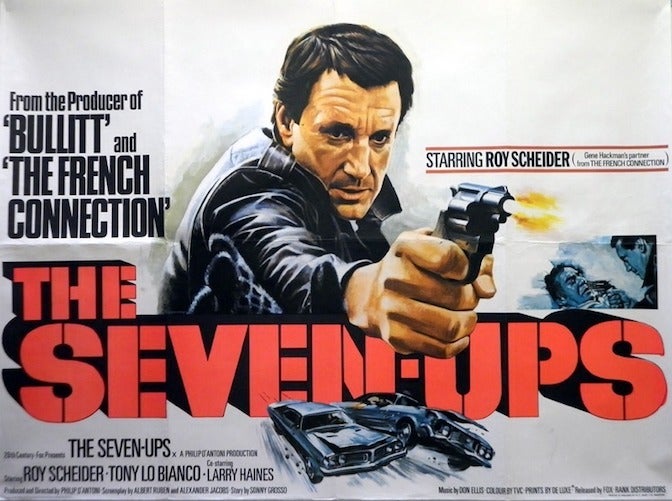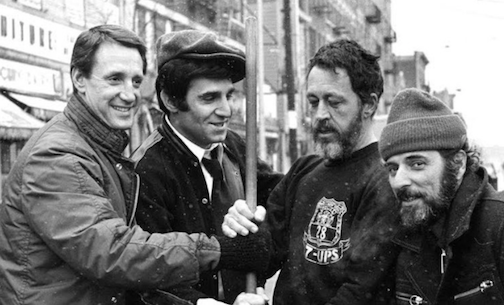 Is life stranger than fiction? Fuggedaboudit!
Here's another eye-opening excerpt from retired NYPD Detective Sonny Grosso's upcoming memoir, Harlem to Hollywood: My Real to Reel Life.
I once presented the very talented dramatic and comedic actor Dennis Farina, who'd been on the Chicago Police force for 18 years before turning to Hollywood, with an Italian-American Award as Cop of the Year. I kid you not, but Farina made a speech that included, 'The reason I became a cop was because of two movies — The French Connection and The Seven-Ups.' Afterwards, I kidded him, 'You're so full of shit,' but he replied, 'No, Sonny, I swear to God, that is the reason I became a cop.' Truth is, I've personally heard that from so many younger guys who've said that watching those movies was the reason they came onto the job. That is humbling and special.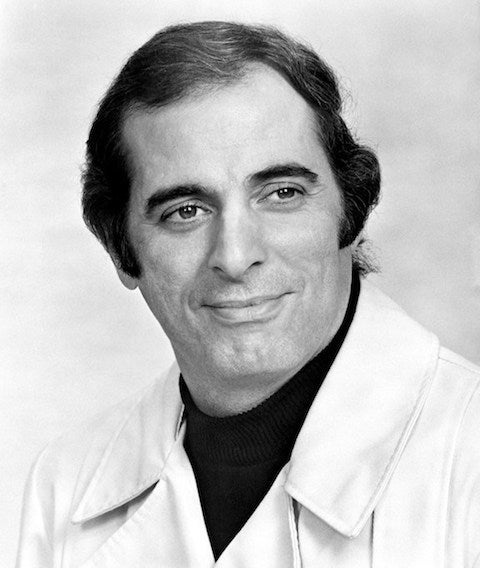 The Seven-Ups movie, like the five-time Oscar-winning movie The French Connection, was based on Grosso's "real to reel life" experience on the streets of New York as a NYPD officer. In both movies, the Oscar nominated Roy Scheider played a charismatic detective named Buddy, based on, you-know-who, Sonny Grosso. Sonny ran the real Seven-Ups squad in New York, an elite undercover squad, who assumed all sorts of undercover disguises from hotdog vendors on the street to delivery people.
The squad was like a band of brothers who would go after the really bad guys, felons who would get "seven" years and up. As the character Buddy says in The Seven-Ups book: "Seven years and up. The animals who were slated for long hauls in jail but could not be caught; not by the rules anyway. As a result of the frustration, of the victims, the widows, the anger of the cops themselves, the Seven Up squad was formed."
And, people described them as super-cops with all sorts of power, tools and street knowledge at their fingertips. The lead character, Det. Buddy Manucci, was based on Grosso, as he worked with the Oscar-winning producer, Phil D'Antoni, and with the scriptwriters, Al Ruben and Alexander Jacobs, on the movie. And then Grosso worked with author Richard Posner on the book adaptation of the movie. By hanging out with Grosso, the writers got insights into the character and his way of doing things.
Another example of Grosso's "real to reel" life, was that as a police officer he kept an ongoing and detailed book about suspects, convicted felons and ongoing cases. It had everything, the type of inside stuff that the bad guys would've loved to have gotten their hands on.
In the movie and in Posner's book, this character Buddy Manucci also has his own little diary/book which is described this way: "This was Buddy's bible, in the most literal sense. It was the book that controlled his life. His record of known and suspected felons who had eluded arrest. When he'd collared them all, the need for him would be ended. But there were always more to take the place of the ones arrested. So (the unit) would go on."
As The Seven-Ups book adaptation also reads, "If you like your gangsters and wise guys really bad. And, if you like your cops kind of sexy and hard-boiled, the (Seven-Ups was your team). Because in Buddy's squad the only rule was, if it works, use it."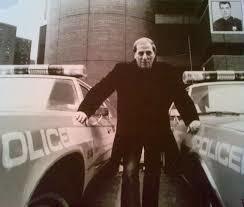 The retired detective, who went on to become an award-winning TV/movie producer, also used his real-life partners, "Grosso's Gorillas" as they were nicknamed, on the movie sets of The French Connection, The Godfather and then on The Seven-Ups.
My Oscar-winning director friend, Billy Friedkin, told Francis Ford Coppola, as he was prepping for The Godfather, that you can't film a big movie in New York without Sonny Grosso's 'team' on your side. That was a big compliment. Hey, I even got a small part in the Godfather, and also in the opening scenes of The Seven-Ups, where I played a baddie delivery guy walking into the shop which Buddy and his squad has staked out. My character gets busted along with the other baddies. But I've got a funny story most people don't know. My character was handcuffed behind his back and then when they said 'cut' they went to set up for another scene. But they forgot about me and left me outside still handcuffed. And, I'm going, 'Hey, guys, get these freakin' things off me.' I mean, I couldn't scratch my nose or anything else.'
Happy Thanksgiving to all, and stay tuned for more insider stories from Det. Sonny Grosso, because you just can't make this stuff up!
Related
Popular in the Community