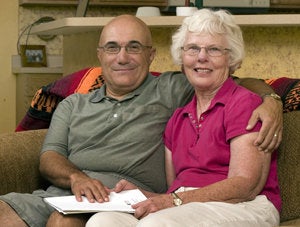 For journalists, the new year is a time for crystal ball gazing, despite our miserable track record as forecasters.
Making predictions for 2009 is especially treacherous, considering the instability we're living through. That didn't stop me from assembling a forecast for a recent column on the top trends for 2009 affecting retirement and aging. I did want to improve my odds -- or maybe just spread the risk -- so I also asked some of the smartest people I've interviewed over the past year for their thoughts, too.
What follows are a few of the most interesting predictions that emerged; you can read the complete list at RetirementRevised.
Health care reform. Comprehensive health care reform legislation will be introduced, and a bill signed into law no later than early 2010 -- with enormous implications for retired people. President-elect Obama's health plan calls for covering anyone lacking employer-based insurance, which would be a huge boost for people who retire or lose their jobs before age 65, when Medicare eligibility starts. And, look for Medicare reform to be packaged together with broader health care legislation. Obama's economic recovery package also likely will include shorter-term health care measures aimed at tiding people through the recession, such as beefed-up COBRA or Medicaid provisions for laid-off workers.
Working longer. "More people will work into their 60s, delaying retirement," says Richard Johnson, principal researcher at the Urban Institute and an expert on retirement issues. "Despite the gloomy job market, more older people will be employed this year than we've seen in decades, because plunging stock values, sagging housing prices, and rising health care costs make retirement unaffordable. However, I expect to see fewer job changes at older ages. In the recent past, many older people have moved into new careers that are often less demanding but more enjoyable than their previous jobs. These transitions will become less common as the recession makes new jobs hard to come by."
Working longer -- with purpose. "The reality of longer working lives -- building for years -- has been cemented by the economic downturn," says Marc Freedman, CEO of Civic Ventures, the think tank focused on engaging older adults in socially meaningful work. But Freedman doesn't agree with Johnson that people will stay where they are. "More and more Americans over 50 will find themselves searching for an alternative to another decade at the grindstone, looking for a new blend of income, purpose, and contribution."
Higher education redefined. "Higher education will wake up to an entirely new definition of lifelong learning, an alternative to traditional self-development courses aimed at older Americans," Freedman predicts. "A new kind of school for the second half of life will emerge at every level, serving as the harbingers of a new kind of pathway between midlife and the new stage of life being created between the middle years and true old age."
Networking for life reinvention. "Many jobs will be lost due to the grim economy, and old skills might not apply," says Susan Ayers Walker, who writes about technology for AARP.org. "New skills will have to learned, resumes refreshed, creative networking skills applied using unconventional methods. Instead of filling out an a paper application followed by a face-to-face interview, it might mean networking on LinkedIn and other social networks."
Pension tension. More companies will freeze their defined benefit plans and/or eliminate their 401(k) matches. Additionally, more companies will turn over their plan assets to the Pension Benefit Guarantee Corporation (PBGC), the federal agency that insures pensions. The PBGC only insures recipients up to the benefits they are owed assuming retirement at age 65, which means some beneficiaries will take haircuts.
Retirement security overhaul. The pension and 401(k) meltdowns will spark a national debate on retirement savings, and possibly an overhaul of the current model for retirement security. On the table for discussion: automatic IRAs and tax incentives aimed at restoring traditional defined benefit pensions.
I hope you'll add your thoughts to this list -- leave a comment below!