As we start contemplating our retirement, many of us will opt to move. Some of us will stay in the same town and move to smaller digs, others will finally move to that new dream location or someplace where our dollars will go further. Figuring out the perfect location is a big challenge and no one place is right for everyone. But, rest assured, there is a lid for every pot.
On our retirement planning website, GangsAway!, there is information that helps you figure out the "where" piece. But once you figure out the general area or town you want be in, then comes the next question. What kind of home? Another house, a condo, a rental? Or, what about an active adult community? Or a 55+ adult community? For some of us, the idea of a pre-planned, organized, and managed community sounds terrific. No fuss, no muss. And, probably for an equal number of people, it sounds awful.
I was in the latter group. I didn't know much about active adult communities (AAC) and my pre-conceived notion was that they were old folks towns. But since founding our retirement site, I've done a lot of research and a lot of looking at the current AAC landscape. I've realized it's pretty different from the AAC landscape of yesteryear. There are as many different price points and personalities as there are communities. Some are well run, some, not so much. And there are way more of them than you'd imagine.
The good news is that many of today's progressive community management companies have done their homework. They are re-imagining and configuring these communities to meet the needs of baby boomers who are looking for something very different from the previous generation. The right combination of price, location and personality depends on the person moving there, of course. But I've come to see the appeal of a well-run community. Some of them seem pretty fabulous, like living in a resort that's a perfect fit for you.
Also, if you move somewhere new and buy a regular house in a regular community, it's not so easy to meet people and get involved when you are without schools and jobs to help you engage. An AAC can mitigate all that and create instant connections. The key seems to be finding the right community that reflects your personal style, education, and political and personal outlook on life and is within your budget. You might find a place that is physically beautiful but makes you feel like an alien when conversing with your neighbors. So it's important to make sure you like the homes and amenities as well as your potential new neighbors.
Here's a sampling of the kinds of options, varied price points and locations we've found out there. Let us know what you think of these locations in comments and on GangsAway.com, so that other people can benefit from what you know.
ARIZONA Sun City West: This is a large 55+ resort style living community with 7 golf courses, Olympic sized indoor swimming pool, shopping, bowling alley, and billiards room. Sun City West has over 100 chartered clubs with everything from arts to dance and fitness to travel. There are over 30,000 residents and the community includes a library, restaurants, and a village store.
Victory at Verrado: Verrado began as a community for all ages. Located in Buckeye, this new 55+ neighborhood at Verrado will open In January 2015; they will be the first phase of the Victory District, a smaller 55+ community within the larger multi-age Verrado community. This concept of a 55+ community within a larger community keeps older people more connected and speaks to the changing attitudes of the boomers. It also gives the option for multi-generational living, 20 miles of walking, hiking, and biking trails, a vibrant Main Street, and a Tom Lehman designed golf course.
Encanterra Country Club: In a word, golf. Located in San Tan Valley, this is a comparatively smaller more traditional AAC for real golf enthusiasts with courses also designed by Tom Lehman. Four restaurants, poolside dining, and resort style living. They have an athletic club and a spa.
Sun City Festival: Also in Buckeye, and feels like living in a resort with a huge recreation center, golf course, pool, and spa. Lots of activities like tennis, pickleball, and even a softball field. Close enough to Phoenix if you need a bigger city fix.
FLORIDA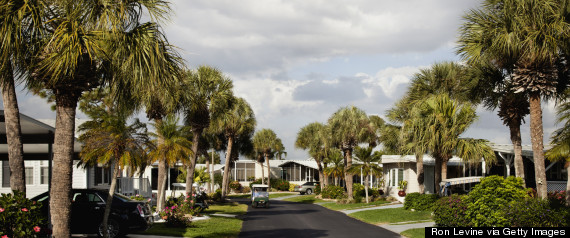 The Villages: Located in central Florida with over 100,000 residents and sprawls over 30,000 acres. The Villages is so big that it is a town unto itself and totally self-contained. The primary mode of transportation for residents is golf carts (fun!). This enormous AAC appears to have everything: entertainment, shopping, houses of worship, recreation, medical facilities, and restaurants. Kind of like a very big adult camp. On the flip side, you are living in a huge community where you will rarely see young people or kids -- but hey, maybe that sounds good to you. Some people love it... some people hate it. Again, a lid for every pot.
On Top of the World: Located in Ocala, this is a larger active adult community and is located in horse country. Multiple clubhouses, pools, game rooms, dog parks, 15 miles of walking trails, classes, outdoor sports courts, restaurants, and even a weekly farmer's market.
SOUTH CAROLINA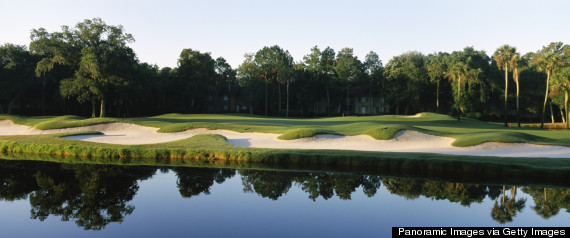 Sun City Hilton Head located in Bluffton has a 45-acre town center, golf, and a performing arts center. Computer labs, two championship golf courses, three clubhouses, fitness centers, and outdoor and indoor pools, all just 30 minutes from beautiful Savannah. Also, Coastal Carolina Hospital is right in the area.
NEVADA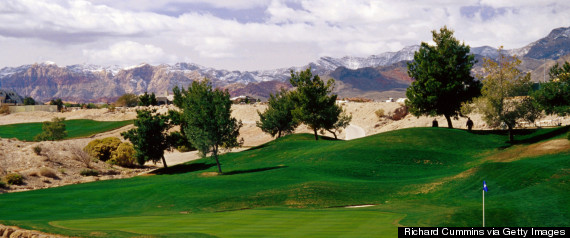 Sun City in Summerlin, is located right outside of Las Vegas and is the largest AAC in Nevada. It offers clubhouses, fitness centers, pools, and a theater. Live in a quiet resort but close enough to Vegas when you want some real action.
CALIFORNIA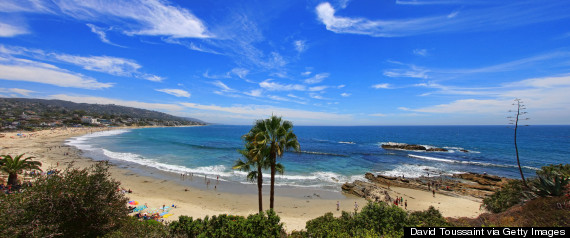 Laguna Woods Village is an active retirement community, with horses and riding trails, 200 active clubs for everything from Pickleball to painting. The community is gated, with security. There's a 27-hole golf course. It's 10 minutes from Laguna Beach. Prices range from $100 thousand to $1 million, depending on size and view. The community was originally built in the early 1960s, most owners have updated, but the original construction is 50 years old. There are 18,000 residents, local homeowner governing bodies, and city government.
Niche Active Adult Retirement Communities
INDIAN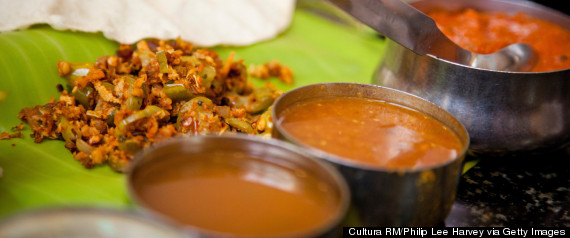 Indian-American Iggy Ignatius bought land outside of Orlando, Fla., in Tavares in 2008, and with the help of friends and veterans in the community, he started constructing Phase 1 of ShantiNiketan. With 54 condos and a common clubhouse for dining and recreation, this community is for seniors of Indian origin. Everything at the complex is cultural, starting with the food offered to the Hindu gods displayed in the prayer room. A two-bed, two-bath condo costs approximately $160,000, with a monthly expense of $800 per person including food, housekeeping, and taxes.
LGBT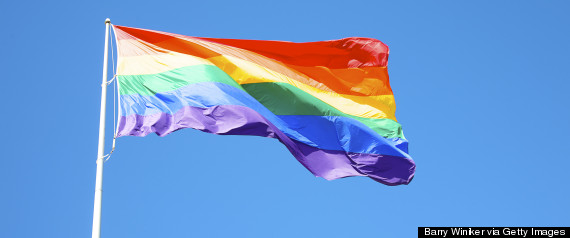 Carefree Cove is surrounded by 165 acres of forest and natural beauty. It was developed exclusively for the gay and lesbian community and is located in a very gay-friendly area of North Carolina. A gated, safe neighborhood is home to 87 natural and rustic-flavor, single-family home-site lots averaging 1 acre in size. The climate is temperate with comfortable summers, distinct autumns, a skier's paradise come winter, and crisp, green springtime. Carefree Cove is centrally located near Boone, NC. The area is know as the High Country.
HIPPIES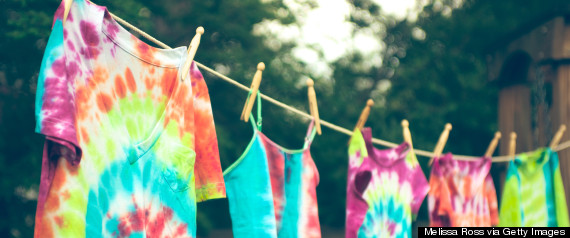 Rocinante located in Summertown, TN is a community for aging hippies. Residents build their own homes and then peace out! Stephen Gaskin and his wife, Ina May, started The Farm in Tennessee - a true commune, in the 60s. Now 60-something himself, Stephen describes himself as a man for whom simplicity is a precondition of everything he does. He can't go without some project happening, so he has started a new one: "The Rocinante Project."
So as you can see...THERE IS A LID FOR EVERY POT! Just make sure your lid fits tight.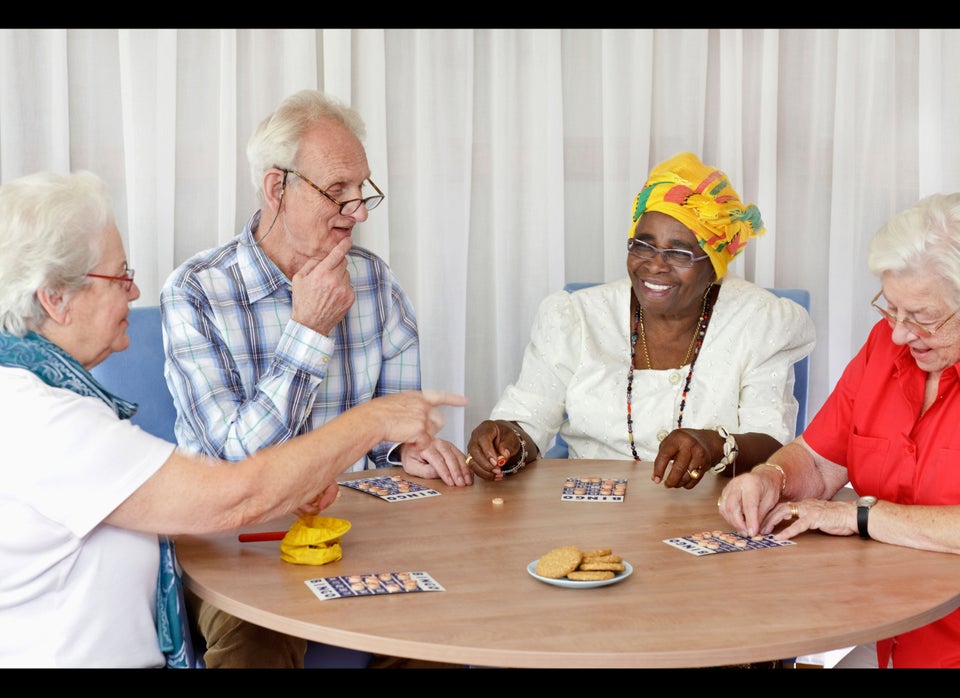 7 Questions To Ask Before You Pick A Retirement Community