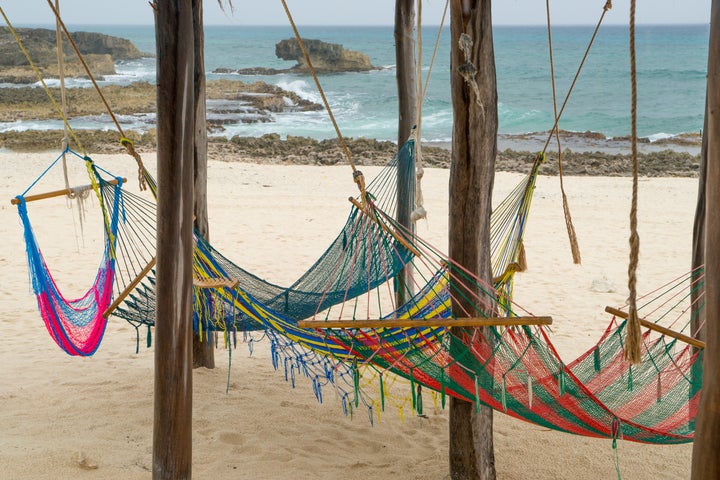 Despite signs the economy is rebounding, Americans' confidence in their ability to retire comfortably is not, according to a survey released Tuesday by the Employee Benefit Research Institute.
A full 28 percent -- the highest number ever recorded since the annual survey began 23 years ago -- say they have no confidence at all in affording a comfortable retirement. Just 13 percent of respondents reported being "very confident" that they will have enough money to live comfortably in retirement -- down from a peak of 27 percent in 2007. Another 28 percent are "somewhat confident" of being able to retire comfortably. Some 21 percent are not too confident and 28 percent are not confident at all.
Greg Burrows, senior vice president of retirement and investor services at the Principal Financial Group, said there are several responses in the survey that point to what may be keeping confidence levels down.
"Workers are recognizing the need to save at higher levels for a secure retirement but immediate financial pressures are overshadowing retirement plans," he told Huff/Post50.
Forty-one percent say daily living expenses and the cost of living are why they aren't contributing more to a retirement plan, according to the 23rd annual Retirement Confidence Survey, the longest-running survey of its kind.
"People are worried about debt and job certainty. And they are recognizing that -- in retirement -- health care and especially long-term care are going to put a significant strain on retirement savings," Burrows said. "They may also be aware that their current level of savings won't be enough."
Fifty-seven percent of workers say they have less than $25,000 in total savings and investments. But many do not know for sure what they need to save and where they stand now. Less than half -- or 46 percent -- have tried to do a calculation to find out exactly where they stand in terms of what they need to save. Nearly half of workers say that, if retirement plan tax incentives were removed, they would stop or reduce their contributions.
"The uncertainty around tax reform is one more factor weighing down confidence," Burrows said. "Overall workers may actually have more realistic levels of confidence based on what they have saved and all these other contributing factors."
He said that another finding in the study that may also be weighing confidence down could be construed as a positive.
Nearly 70 percent of workers say they need to save 10 percent or more of household income in order to have a financially secure retirement. Four in 10 put the goal at 20 percent or more. "While those may be just guesses, they are at least in the right direction for many workers," Burrows said.
"Our analysis has found that the average person needs to save about 11 percent to 15 percent over the course of a career -- including employer match -- in order to save enough to adequately fund retirement," he said. "We think they should shoot for having enough to replace 85 percent of pre-retirement income.
"So seeing that so many workers at least recognize that it will take double-digit savings is encouraging," he added.
The next step for these people, according to Burrows, is to use one of the many easy online planning tools to run an actual calculation and find out for sure where they stand and what their savings goals need to be.
One other positive from the study: 83 percent of workers not currently offered a retirement plan at work said they would contribute if automatically enrolled at a 6 percent deferral rate. Of those, 58 percent would continue to contribute at 6 percent or higher. "That is very encouraging to employers who are looking at ways to design retirement plans that will help employees save more effectively," Burrows said.
The survey showed that an increasing number of Americans are planning to work longer in order to fund retirement -- 36 percent today versus only 11 percent in 1991. But the reality, Burrows said, is that nearly half -- or 47 percent -- of today's retirees had to quit work before they planned -- often due to health reasons.
"So counting on working longer isn't a plan ... it is a hope," he said. "People need to save and plan as if they cannot work longer and then, if they are able to stay in the workforce longer, it's a bonus."
Another reason people may not be saving is because they don't have a concrete plan, the study shows. Too many haven't done a calculation to know what they really need to save so they can create a plan of action.
"A plan makes what may seem like an impossible or lofty goal more doable," Burrows said. "Our analysis of the survey data found that people who run a calculation, work with a financial professional or save in a retirement plan have 20 percent to 40 percent higher confidence in their ability to retire comfortably."
Debt may be another factor standing in the way of saving: 55 percent of workers and 39 percent of retirees report having a problem with their level of debt.
"Many lack even a short-term cushion," said Matt Greenwald of Greenwald & Associates, which conducted and co-sponsored the survey, in a press release. "Only about half of workers and a comparable number of retirees say they could definitely come up with $2,000 if an unexpected need arose within the next month."
The survey found that retirement savings may be taking a back seat to these more immediate financial concerns: Just 2 percent of workers and 4 percent of retirees identify saving or planning for retirement as the most pressing financial issue.
Other key findings in this year's survey:
-- Job uncertainty (still) looms large. As in 2012, both workers and retirees are most likely to identify job uncertainty (30 percent of workers and 27 percent of retirees) as the most pressing issue facing Americans today.
-- Many people guess at savings needs. Workers often guess at how much they will need to accumulate (45 percent), rather than doing a systematic retirement-needs calculation. Eighteen percent indicated they did their own estimate and another 18 percent asked a financial advisor, while 8 percent used an online calculator and another 8 percent read or heard how much was needed.
-- Daily pressures holding back savings. Cost of living and day-to-day expenses head the list of reasons why workers do not contribute (or contribute more) to their employer's plan, with 41 percent of eligible workers citing this factor.
Calling all HuffPost superfans!
Sign up for membership to become a founding member and help shape HuffPost's next chapter
BEFORE YOU GO
PHOTO GALLERY
8 Ways To Prepare For Retirement