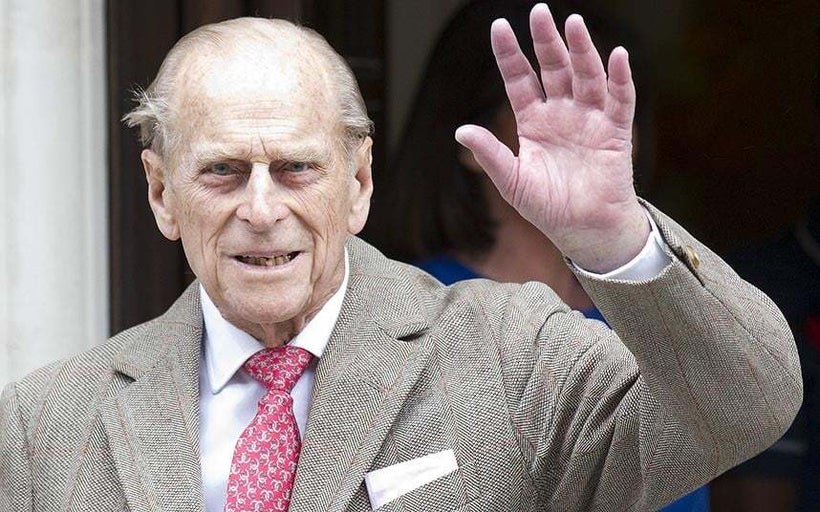 The announcement that came early Thursday that Britain's Prince Philip is stepping down from official duties should come as no surprise. Now 95 years old, his military bearing stooped by age, he has been a familiar sight character on the world stage since his marriage to Princess (later Queen) Elizabeth 70 years ago. It's hard for most of us to think of one without the other. Or the world without them both.
At a time when most husbands were king of their castles, Philip Mountbatten, danced a deft waltz with his young wife. In recent months, a compelling account of their marriage and his adjustment to fame without power has been screening on Netflix as "The Crown." A man of strong opinions, occasionally zany and always impetuous, the taming of the prince might have been Shakespearean in scale if the times had been different.
Philip's uncle, Lord Louis Mountbatten, was a royal cousin of King George VI, Elizabeth's father, and a surrogate father of Philip, who was a Danish and German prince. His Nordic background was visible in his angular and blonde good looks, which attracted the eye of Princess Elizabeth when she was only 13. They began a correspondence that blossomed into a relationship that lasted nearly a century.
Mountbatten, who as viceroy of India in the late 1940s presided over the independence of the subcontinent from the British Empire, was something of a schemer. He was also an unabashed enthusiast for his nephew's prospects by marrying a future queen. Philip turned out to be no match for the Windsors, who not only failed to use his last name for his heirs, but also barred him from any positions of authority or power in the Queen's government.
So it fell to Prince Philip to spend most of his marriage siring children (there were four of them), cutting ribbons and presiding over honorary societies of one kind or another. And observing his kids get in and out of trouble.
A great believer that the British royal family needed to keep up with the times to to remain relevant, he mastered the modernization part but never quite managed to behave himself in public. His gaffes were famous. I remember one in particular, uttered in the late 1960s on NBC's "Meet the Press," when he Prince asked what was the most memorable thing that happened to him on a visit to the Washington Zoo. "The monkey twiddled on me!" a laughing Philip answered. Later in the interview he made a plea for a pay hike for the royal family.
Some of his zaniness turned on occasion to sheer embarrassment, especially if he varied from the Royal script the Queen carefully follows. For instance, at a 1986 World Wildlife Fund meeting, he a joke he told fell flat: "If it has got four legs and it is not a chair, if it has got two wings and it flies but is not an aeroplane, and if it swims and it is not a submarine, the Cantonese will eat it." Or the time he addressed British students in China during a 1986 state visit: "If you stay here much longer, you'll all be slitty-eyed."
Early in the marriage there were rumors of infidelity, even distance, between Elizabeth and Philip – especially as he adjusted from the life of a golden bachelor prince to rules of the stodgy House of Windsor. But duty always prevailed, and by the time the couple celebrated her Jubilee Year in 2012, they were beloved and all seemed forgiven. Like most postwar couples, they shook their heads over their children's matrimonial travails, but they shared state funerals, weddings and other celebrations like no other husband and wife on the planet. And now they are entering a new phase: True retirement, at least for the husband.
Or will it be? He still seems ready with a tart reply to virtually every question, like the recent occasion when a reporter asked him on whether Charles, the Prince of Wales, would succeed to the throne: "Are you asking me if the Queen is going to die?"
With a mouth like that, who can expect Prince Philip to go gently into that good night?
Keith Runyon, in his 50-year career as a journalist, has danced with Princess Margaret and helped arrange a visit to Louisville of the Prince of Wales. He does a regular commentary for WFPL, and was for 43 years a writer and editor for The Courier-Journal in Louisville.
REAL LIFE. REAL NEWS. REAL VOICES.
Help us tell more of the stories that matter from voices that too often remain unheard.
This post was published on the now-closed HuffPost Contributor platform. Contributors control their own work and posted freely to our site. If you need to flag this entry as abusive,
send us an email
.