The question on the mind of many a midlifer is: Where can I afford to retire? The recession took a toll on our stock portfolios and a major bite into the equity of our family homes. Many of us know we need to downsize and live more affordably. With that in mind, Huff/Post50 went looking for homes in some of the most attractive retirement communities in the U.S., ranging from $89,000 to $309,000, courtesy of Realtor.com. First, a few considerations:
What's the climate like year-round?
Hot weather climates are delightful in January, but not always comfortable come August. If you are going to want to escape the summer's blistering heat, you may need to budget for a rental in a cooler climate. Not having to shovel snow in the winter is terrific, but just make sure you visit your new retirement community in the summer. Not everyone likes to live inside with the air conditioning blasting for three months a year.
What's the median age of the other residents?
There are retirement villages that open their doors to residents who are just 50. That's great, but if everyone else is in their 80s, you won't be happy there. Some retirement communities bill themselves as providing an "active lifestyle." One small pool doesn't make for an active lifestyle. There should be golfing, tennis courts, a gym, a community meeting hall with classes. And every marketing office knows what the median age of its residents is. Just ask.
Is it stuck in the middle of nowhere?
Back in the 1990s when land was relatively cheap, retirement communities sprung up along desert corridors like weeds. In many places, shopping and medical services sprouted to fill in the land gaps. But not always. We've visited places where the nearest store was a 15-minute drive and there was no bus service.
Buying near family or friends is always preferable.
You may be spry and healthy now, but old age always wins in the end. You will want to be close enough to people who love you to know you can get some help. Some people divide their retirement into two phases: The first phase where you are super-active, travel and take the golf bag out every day and the second phase where you move to a rental unit near your most responsible adult child. Nowhere is it written that this will be your final home.
Rent first if you can.
Living in a retirement community is a lifestyle change. There will be no neighborhood kids knocking on the door come Halloween or selling Girl Scout cookies. There will be neighbors who are generally home all day. Renting gives you a chance to test the waters and see if this is the right community for you. And just because you don't like the scene at the first place, doesn't mean you won't like it somewhere else. Every retirement village has a different ambience. Find the one that's right for you.
Is the complex primarily owner-occupied?
We know we seem to be giving conflicting advice here having just told you to try to rent first, but hear us out. Owners living on site tend to take better care of their unit and hold the home owners association and management company to a higher standard. While many people pay cash for their retirement unit, if you need a mortgage, being in a building with a high percentage of renters might be a problem. Some lenders have a policy where they won't lend to someone unless the building is primarily owner-occupied.
Check out the slideshow below for our top 12 picks!
Related
Before You Go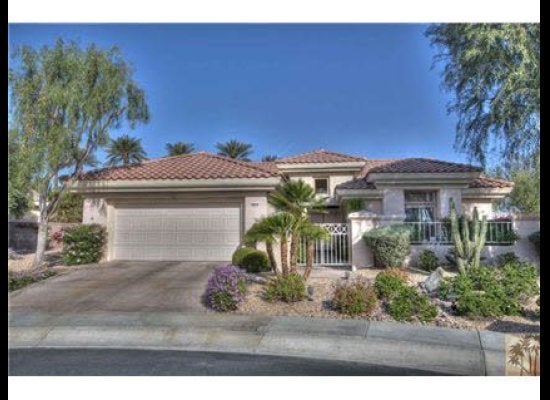 12 Retirement Properties
Popular in the Community