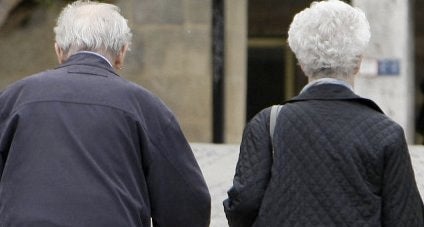 NEW YORK -- Just before retiring from her job as a manager at Krispy Kreme in 2006, Jerri Young got a letter at her home in West Des Moines, Iowa, telling her to call Principal Financial about her 401k. When she called, assuming that she was talking to an account manager looking out for her best interests, she was convinced to roll over almost $70,000 into a Principal IRA with a class of mutual funds.
Unbeknownst to her, Young was actually talking to a sales agent at a subsidiary of Principal. She felt deceived and sued Principal along with other plan participants, alleging that the company "failed to act solely in the interests of the participants and their plans and instead engaged in blatant and massive self-dealing."
Essentially, the case asked a simple question: Is it too much to ask of professionals who give investment advice to retirement plan participants to have the best interests of those retirees in mind?
In a decision that reverberated through the universe of retirement professionals and their clients, Young's case was dismissed. Principal felt vindicated, stating at the time that it makes "every effort to ensure our business conduct fully satisfies our high ethical standards." The decision, along with many other cases in which it proved difficult to hold investment advisers accountable for allegedly self-serving advice, helped convince the Labor Department to make some changes.
The resulting proposal, which broadens the definition of a fiduciary -- a person bound to look out for another's interest -- has sparked a fierce lobbying battle in Washington, D.C., largely under the radar of the media.
By defining a fiduciary as a person who provides investment advice to retirement plans for a fee or some compensation, the proposal is intended to foster impartiality of advice and make advisers accountable. It also would strip investment advisers -- from large mutual funds to individual accountants -- of a long-standing source of revenue.
The proposal is fiercely opposed by a diverse array of interests, from Wall Street's biggest banks and securities industry groups to a bipartisan group of lawmakers including Sen. John Kerry (D-Mass.) and Orrin Hatch (R-Utah). The Labor Department has been flooded by comments, with those in opposition -- including Principal Financial -- drowning out the voices of consumer advocates and retiree groups. Several other firms that have been targeted by lawsuits involving their investment advice, including State Street, Northern Trust and JPMorgan, have filed lengthy letters in opposition to the proposal.
Kerry, Jeanne Shaheen (D-N.H.) and 30 members of the New Democrat Coalition have written to the DOL, Securities and Exchange Commission and Commodities Futures Trading Commission to express their concern that the new rule "would result in worse investment decisions" by consumers and increased costs. Ranking Republican members of key House and Senate committees called the proposal "unworkable," requesting that it be postponed or rejected.
"It's just about basic accountability," says Phyllis Borzi, assistant secretary of labor for the Employee Benefits Security Administration.
"When you hire a plumber, they stand by their work. When you hire an electrician, they stand by their work. Why are you less entitled to that kind of accountability when someone gives you investment advice?"
Borzi says that the Employee Retirement Income Security Act included a broad definition of fiduciary when passed in 1974, but a year later a Labor Department rule restricted that definition to those who met a five-part test. For example, the rule required that advice be given on a regular basis for an adviser to be considered a fiduciary -- so even If a retiree made a decision based on a single conversation, that infrequency exempted the adviser from the responsibility of being a fiduciary.

When the ERISA legislation was passed, many retirement plans were defined-benefit plans and relatively straightforward, so they didn't require many decisions on the part of retirees. It was also before the advent of 401Ks and IRAs, which have required retirees to hold more responsibility for their own retirement planning decisions -- and rely on investment advisers to help navigate the complex range of choices.
In recent years, Borzi and her staffers have seen abuses proliferate. EBSA's enforcement data bears that trend out, with the agency recovering over half a billion dollars since 1991. The 401k marketplace is prone to business arrangements that foster conflicts of interest -- for instance, when consultants receive compensation from the investment companies whose products they recommend to the plan -- according to a 2009 report by the Government Accountability Office. And the Securities and Exchange Commission found in a May 2005 study that 13 of the 24 pension consultants it examined had conflicts of interest.
Borzi, a former lawyer, says that she saw "case after case in which investment advisors would put in a contract that they agreed to be fiduciaries and when the trustee tried to hold them responsible, they would hide behind this DOL [five-part] test. For small employers, it would leave them holding the bag."
She explains that this proposal addresses a "matter of fundamental fairness -- that the person responsible for this loss be held accountable."
The proposal could have far-reaching consequences -- the employee benefit plans under EBSA's jurisdiction hold over $5 trillion in assets and cover about 150 million workers, retirees and their families.
With so much money at stake, the lobbying has intensified on the issue. After a wave of comments, the agency agreed to hold two days of public hearings featuring testimony from interested parties, which prompted another round of comments. "The lobbying power is out of control," says Jessica Flores of the Fiduciary Compliance Center, an independent consulting firm, adding that the hearings were "mobbed with industry lobbyists."
"I have been lobbied pretty intensively on this issue," says Rep. Bob Andrews (D-N.J.), who supports the proposal. "There has been a lot of pushback from the financial industry -- some legitimate and some illegitimate. There are some transactions that may get swept up in this that shouldn't be, such as when an adviser has an approved list of banks and they recommend whatever bank pays the most interest. They do get some compensation from the banks for the right to be on the list. We don't think that should be barred from this rule."
Among the concerns about the proposal are that it would limit access to investment education and increase the costs of investment products. In his letter, Primerica vice president John S. Watts notes, "with the changes made necessary by the proposed rule, broker-dealers may have little incentive to reach out to many middle-income families, as revenue from accounts with small account balances will not generate sufficient fees to cover the costs associated with providing outreach and account services "
Many of the comments from executives in the financial services industry insisted that the new definition is overly broad, limiting its ability to serve its clients. "A plain reading of the standard would include as advice, for example, an interview with one of our officers or strategists providing general market color in the Wall Street Journal, or on Bloomberg or CNBC," notes JPMorgan managing director Don Thompson in his letter.
Some critics feel that the proposal does not go far enough, pointing out the exemptions for certain players in the field. "Basically, these regulations are worthless," says Flores. "By exempting mutual fund companies, you have exempted the biggest source for conflicted advice and abuse. They can continue to provide these services without any accountability."
Borzi emphasizes that the agency is reaching out to all parties and takes all comments into consideration. "Most of the arguments have been process arguments, we have been coordinating with other agencies, we're meeting with everybody," she says. "We have tried to get the financial services industry to give us a list of fee practices they think will be prohibited by this regulation. If we need to amend those exemptions, we'll do that."
Support HuffPost
The Stakes Have Never Been Higher
Related
Popular in the Community