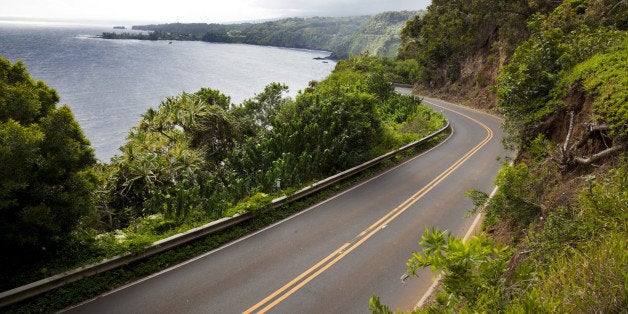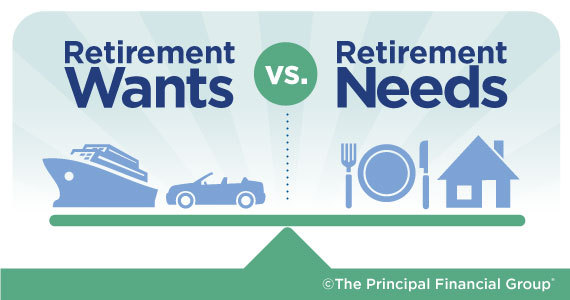 Have you ever taken a moment to envision what your dream retirement would look like? (If not, I highly encourage you to take the next 60 seconds to think about it, or take this fun quiz!) I recently had the opportunity to publicly share my dream retirement. In return, I received an illustration from a gifted artist, Buck Jones, depicting me living my perfect retirement. This, in my case, involved eating bacon every day while wearing my bacon pants and following the Blue Ribbon Bacon Festival around the country - similar to a Deadhead in the 1970s and 80s.
The nearly 30,000 "likes" I received were amazing, but the hundreds of comments were downright fascinating. I knew there would be plenty of fellow bacon fans, but I never imagined how concerned people would be about my cholesterol and blood pressure. Thank you for your concerns, but my vitals are good for now.
While some health experts say "everything in moderation," I say, sink your teeth into life and embrace your indulgences because tomorrow could be your last. My perfect retirement does not include living as long as I possibly can, but it does mean living with purpose. To me, that means lots of adventures, date nights, art nights, family basketball games in the driveway, epic moments with friends, cheering on the Green Bay Packers, everything Maine, very little sleep and yes, bacon.
As I thought about my retirement wants, thoughts of my retirement needs sneaked into my brain. That list was much less dramatic. It included food (unfortunately more than just bacon), basic comforts, healthcare, control and dignity. As I continued thinking, the song "Doctor Doctor" by Melbourne-based band Oh Pep! popped into my head. In it, lead vocalist Olivia Hally sings, "I know what I want, but it's not what I need," over and over again. Although the song has little to do with retirement planning, it reminded me that needs and wants are very different when it comes to planning your future - especially once you crossed into a life in retirement, a life without a paycheck.
If you are nearing retirement, you are probably optimistic and focused on the things you want - the dreams, the adventure, maybe even the bacon! But as you look ahead, you should have a plan to ensure that your needs are always met. Developing a retirement plan with a guaranteed retirement income "floor" of steady cash flow streams is a great strategy to consider.
A retirement income floor strategy involves matching the cost of your basic financial needs with an estimated guaranteed income stream expected to last your lifetime. Three common sources of guaranteed retirement income include: Social Security, a defined benefit pension plan and annuities. The retirement income floor would use one or more of these sources to match anticipated expenses for your basic needs. While Social Security serves the "income floor" purpose for many Americans, fewer and fewer Americans participate in defined benefit pension plans, and Social Security often isn't enough to cover basic expenses. Annuities are often the only tool available to supplement your monthly Social Security check to help establish your retirement income floor.
Here's a hypothetical example. You have $1,500 in basic monthly living expenses, don't have access to a defined benefit pension plan and are (or will be) receiving a monthly Social Security check of $1,200. A floor strategy might involve purchasing an annuity that generates $300 a month in additional guaranteed income to close the income gap. As a result, your basic expenses of $1,500 would be covered by your $1,500 in guaranteed monthly retirement income.

While there are many factors that could influence how much annuity income you can (or should) purchase, or what type of annuity would fit your needs, thinking about the difference between needs and wants, and the balance between guaranteed and non-guaranteed income, is a great place to start with planning. If you decide an annuity is in your future, remember the guaranteed features in an annuity are based on the claims-paying ability of the insurance company. Think hard about the company you choose; you'll be their customer for years to come. One helpful way to begin that conversation is with a trusted advisor who can help you develop a retirement income plan that fits your specific needs.
(By the way, if you aren't familiar with Oh Pep!, you are missing out on a great "want" opportunity and should check them out. On the bacon front, with the holidays approaching, I strongly recommend "wanting" Muddy Pigs (chocolate-covered bacon!) from Chocolate Storybook. They ship to your door!)
REAL LIFE. REAL NEWS. REAL VOICES.
Help us tell more of the stories that matter from voices that too often remain unheard.