Finding the best lawyer or doctor or accountant when you retire overseas can be an interesting process.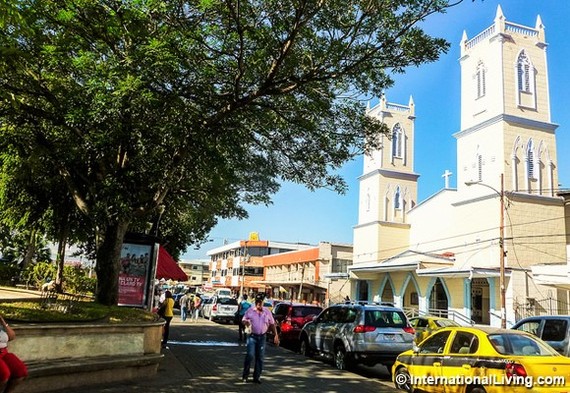 Iglesia de la Sagrada Familia in David, Panama
In many cases, reputation may be your only guide. This applies to professionals of any kind ... plumbers, electricians, doctors, you name it.
Reputation, in fact, is an important and carefully guarded thing -- especially in the Latin American countries we're most familiar with. In many of these countries you can be sued for saying something that may harm someone's reputation ... even if what you say is true.
The truth of a statement is, in the legal systems of many countries, no justification for saying it to the detriment of someone's reputation or ability to conduct business.
That seems a strange concept to those of us raised under the system generally known as "common law." However, much of the rest of the world is governed by civil law, and the considerations can be very different. Issues in civil law countries are much more compartmentalized and codified. There are far fewer grey areas -- like whether the statement you libel or slander someone with is actually true or not. In certain legal cases libel and slander ... and the truth...may have nothing to do with each other.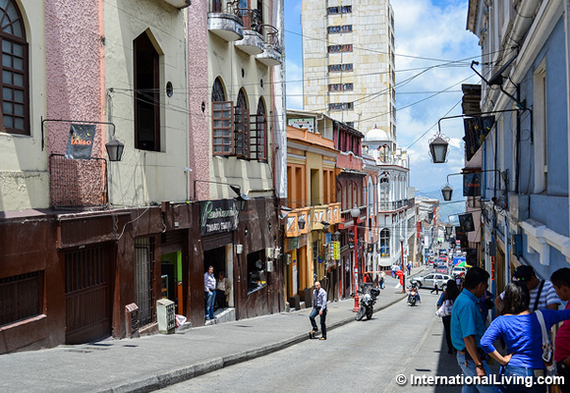 Long Street in Manizales, Colombia
Which can make the matter of reputation even trickier. In the U.S. and other so-called "First World" industrialized countries, social media now has dozens of ways to find and vet professional resources. You can Yelp, you can Angie, you can BBB, you can Yellow Page ... online rating services are at your fingertips.
What we tend to forget, though, is that these services are simply hyperlinked, hyper-organized, hyper-fast, online extensions of ... one person talking about their experience with the service of some other person.
In the countries where we've lived for the past 15 years, there aren't many highly developed online ratings systems to compare to these in scope and candor. Because giving someone a bad review online, in front of the entire world, could ruin their reputation and endanger their ability to do business.
So how do you find a reliable professional resource in these countries?
You have to actually talk to people.
This is the advice we give to anyone moving to a new community ... spend some time talking to and getting to know people. Then, when you need a professional, ask those people, one on one, for their recommendations. Bulletin boards and Facebook pages aren't the best options for this kind of advice ... people, and especially expats, will often use these forums to vent their frustrations or argue about the assessments of other posters. And since almost everyone online is defensive of their own opinions, it can be hard to get a straight answer. Also, many expats know not to post negative comments about local professionals on public forums, bulletin boards, and pages, even if they're true. Remember, truth is often no defense against libel.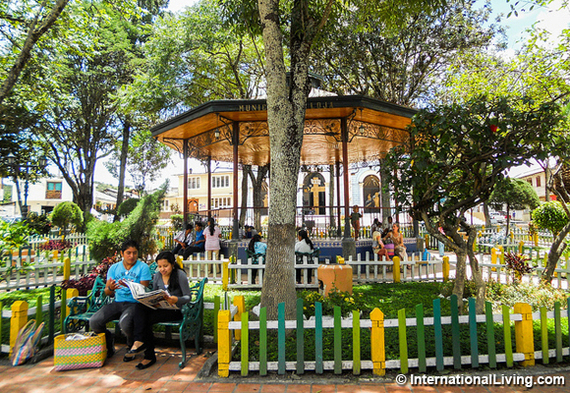 Main Plaza in Malacatos, Ecuador
Personal conversations and personal emails are the way to ask someone which professionals they would use and which ones they would avoid. Ask enough people, and the same names will come up, in both positive and negative contexts.
In other words, ask enough people, and you'll get a true read on the actual reputation of the professional you're interested in.
True, this isn't as fast as sitting at your laptop and doing an online ratings search and coming up with a professional recommendation after half an hour of research. But it's the way people used to do things back when they had to actually interact directly with other people to learn things.
We kind of like it. And there are nuances to the advice people will give you over a cup of coffee or during a late-night email or personal message thread that you just won't get from an online ratings service or a flaming Facebook or bulletin board exchange.
Talk to people one on one and in person if possible. Advice that's served us well over the years.
This article comes to us courtesy of InternationalLiving.com, the world's leading authority on how to live, work, invest, travel, and retire better overseas.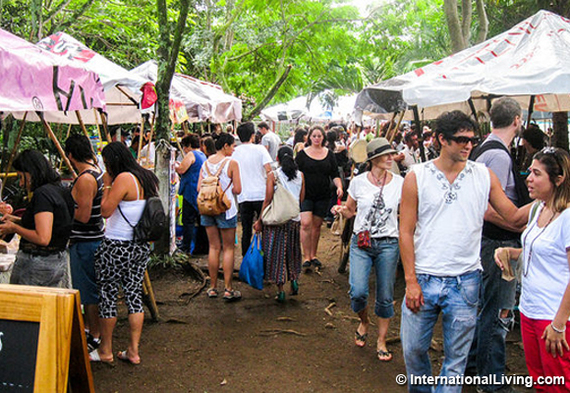 Feria Verde in San Jose, Costa Rica
Related Articles:
Embracing the Challenge of an Expat Adventure
Why Ordering Pizza Was an Expat Life Victory
Four Great Places to Retire Where It's Easy to Fit In
Calling all HuffPost superfans!
Sign up for membership to become a founding member and help shape HuffPost's next chapter