Expats have settled all over Belize, but one spot is starting to earn lots of attention lately... Corozal, the northernmost of Belize's six districts. It has the second-largest population of the districts with about 35,000 people and shares the border with Mexico. Once considered the undiscovered gem of Belize, this district and its tidy little capital of Corozal Town are quickly rising on the radar of foreign retirees and other expats, and there are lots of reasons why.
One big reason is that it's generally less expensive to live here than are other areas of Belize. In large part this is because of that border we mentioned with Mexico... the city of Chetumal, Mexico, is just on the other side. Since Belize has little domestic manufacturing and relatively high duties on imported goods, shopping trips to Chetumal -- to Sam's Club and other big-box stores and supermarkets -- help Corozal residents beat the higher prices on imported goods paid by folks elsewhere in Belize.
Chetumal is also where most in Belize go for medical care from an excellent, modern hospital. But there's also a small and efficient public hospital in Corozal Town, fine for most general medical needs.
By the way, if you're looking to relax and enjoy life when you move to Belize, you can definitely do that. For just $25 to $30 Belize dollars ($12 - $15 USD) per day, you can hire someone to clean your house, do your yard work and more...
Real estate in Corozal is also less expensive than other places in Belize because Corozal doesn't have the notoriety of more popular destinations like Ambergris Caye or Placencia. Deals still abound in Corozal for raw land, single-family homes, and residential developments. Another plus is that this part of Belize gets less rainfall than the rest of the country, a big benefit for fans of dry, sunny days.
History has a lot to do with today's culture and economy. Corozal town was founded in 1848 by refugees from the Maya Indian uprising against the Spanish in Mexico's Yucatan peninsula, just to the north. Known as the "caste wars," this uprising began as a Maya war against the Spanish, but the Maya also turned their wrath on the mixed Spanish and Indian mestizos who had allied with the Spanish.
A massacre in Bacalar in Yucatan started the exodus of thousands of mestizos, and by 1856 more than 10,000 refugees had crossed the Rio Hondo into Belize. They not only increased the population of Corozal town, they brought with them a new crop that would become the mainstay of Corozal's agricultural economy... sugar cane.
Today, Spanish is commonly spoken along with English and Creole in Corozal, and there is a rich Maya heritage including several major archeological sites. Happily, Corozal's past has produced a peaceful, laid-back, small-town culture that makes it especially inviting for expat retirees.
A bit more about Corozal town: It's just nine miles from the Mexico border and a new Duty Free Zone that features more than 200 outlets and a hotel-casino for those who have the gambling bug.
With a current population of around 10,000, this is where people gather to shop, eat, and socialize, especially in the main square and its central park. Government buildings, banks, a library, a small police station, and two churches surround the park. There are lots of small restaurants, shops, and more.
If you're looking for fresh organic produce, dairy products like homemade cheese and fresh meat, a trip to nearby Little Belize is in order. In this Mennonite community you can buy all sorts of direct-from-the-farm products for pennies on the dollar of what you'd pay in a supermarket back home. There is also a local farmer's market open every day in Corozal town.
Corozal town itself is on Corozal Bay, part of the larger Bay of Chetumal that connects to the Caribbean Sea farther south. A long stretch of shoreline linked to Central Park provides picnic tables, rain shelters, and a playground, and some of Corozal's best hotels and restaurants are along the water.
The airstrip on the outskirts of Corozal Town puts the rest of Belize, including Belize City and Ambergris Caye, just minutes away by air. But there's plenty to do locally to keep you busy. There are Mayan archeological sites, nature preserves where you'll see monkeys, crocodile and birds of every variety. And of course, watersports...
How many expats have already discovered Corozal? As many as 2,000 are said to live in the district. Some have settled in Corozal town, and others in nearby residential communities.
Put it all together... less rainfall than elsewhere in Belize, a wealth of sporting and natural activities, close proximity to the shopping centers of Chetumal, and overall affordability. It's easy to see why Corozal is a strong draw for expats.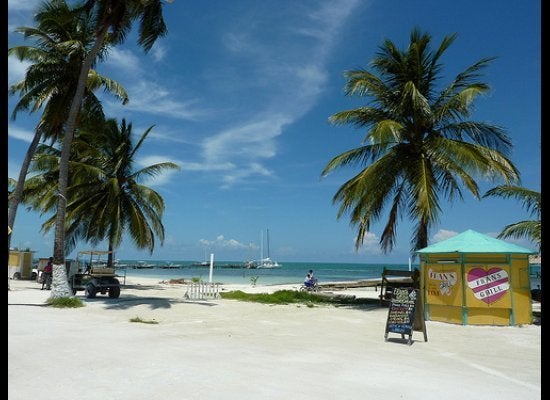 Why Retire to Belize
Related
Popular in the Community