Lying in the northern mountains of Nicaragua, at the heart of coffee country, the city of Matagalpa is green all year round. With temperatures ranging from 59 F to 74 F, the cool breezes are a welcome break from the warmth of the lowlands. And even by Nicaraguan standards, Matagalpa is highly affordable: Figure $1,200 a month for a couple, all in. But these advantages aren't all you'll find here.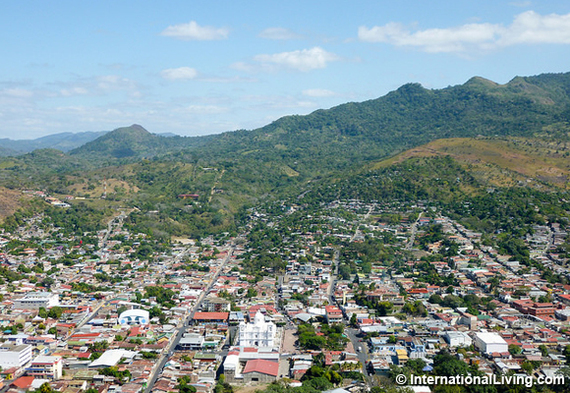 Landscape of Matagalpa, Nicaragua
"What I have here that I never had before is time," says Thor Kennedy, who now calls Matagalpa home. "I can always find time to travel around, listen to music, talk on Skype to my loved ones in the States, read a book, watch a movie, take a walk, take a nap. I have freedom with my time here. I am rarely physically exhausted. All of this has helped my health improve.
"And with that extra time, coupled with the spring-like weather, I am able to really get out year-round and explore more than I ever did in the States. With my increased physical activity, and the healthier fresh-food options available, I find my energy has increased, my blood pressure has dropped, and my body fat decreased. This has all happened without much effort on my part."
Since leaving the corporate world behind, Thor -- together with his business partner, Gus -- has opened HAPPY, one of the best-loved restaurants in Matagalpa. Now he gets to live a healthier, more fulfilled life on his own terms.
"I make my living doing something I love. I do not have to be tied to a smartphone (if I don't want to be), or commute an hour or more to or from work," he says. "I can take a siesta almost every afternoon. And I am a part of a true community here, which I did not find in the busy suburbs of the San Francisco Bay area. People take the time to stop and converse with one another. Relationships are more important than work. And that's more than okay by me."
In addition to appreciating its lower-stress lifestyle, Thor saw Matagalpa's business potential. He could start a business here that would have been nearly impossible to start in the Bay area. "I am creating livelihoods for others, and enjoy true work/life balance here," he says. "In the morning, I wander downstairs for a fresh pot of coffee, grown at my ranch, and sit outside on the restaurant's patio and watch the locals start their day. For ingredients that I do not grow at the ranch, I can buy most of them from the local fresh-produce vendors that come to my door.
"I can get a huge handful of the freshest parsley for about 20 cents, a bag of limes for 70 cents, a large, Hawaiian-style pineapple for a buck, a huge head of cabbage for about 50 cents, or a bagful of 10 sweet, ripe mangos for $1. Because of the readily available and inexpensive produce, I choose healthier food options than I would walking down the freezer aisle in the expensive California supermarkets. And these are all delivered fresh daily to my door."
Matagalpa is great if you're after a homesteading lifestyle. Thor and Gus bought a manzana (about two acres) of land, with a fixer-upper ranch overlooking the vast valleys, and with breathtaking sunsets, for just $50,000. It's only 20 minutes from the restaurant and serves as their sanctuary in the mountains. They plant fresh produce there to use in the restaurant, a true farm-to-table venture. Thor hopes to add rabbits and pasture-fed chickens, as well.
"I love Matagalpa. It's a beautiful, working-class city and offers an authentically Nicaraguan lifestyle. They use cultivation methods here that have been practiced for centuries without much change. It may not be the most efficient, but there is something to be said for the simplicity of the 'olden days,'" says Thor.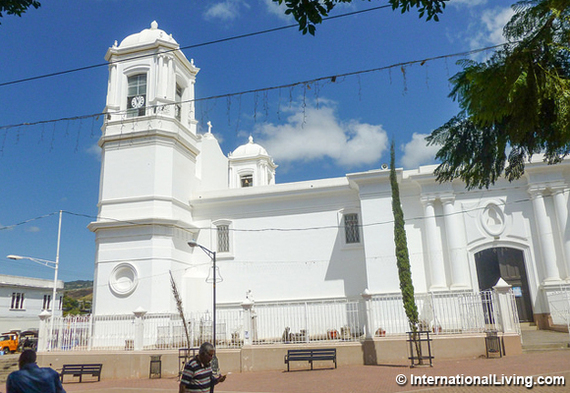 Matagalpa, Nicaragua
On his days off he explores the beautiful landscapes, nature preserves, waterfalls, caves, rivers, flowers, forests, canyons, and rock formations that Matagalpa offers.
"Although there are distinct wet and dry seasons in Matagalpa, the temperatures are almost always comfortable for exploration. Even on rainy days, we usually get periods of bright sunshine, to get out and about, dry my clothes, or take a walk in the lush rainforest. By late afternoon, I can settle back and enjoy the drama of the quenching rain," says Thor.
"I am so grateful that I took the plunge. I wouldn't trade this experience for anything. I am truly living my dream."
This article comes to us courtesy of InternationalLiving.com, the world's leading authority on how to live, work, invest, travel, and retire better overseas.
PHOTO GALLERY
San Juan del Sur, Nicaragua
PHOTO GALLERY
International Hospitals For Medical Tourism
Calling all HuffPost superfans!
Sign up for membership to become a founding member and help shape HuffPost's next chapter