"No traffic jams. No stoplights. No long waits. Just train after train moving people."
We know you mean well. Really, we do. After all, we rely on you to get home from Nationals Park without sitting in traffic and commute to work without worrying about falling into a sinkhole.
The '70s-era video earnestly promotes Metro as "an efficient, fast way to get from place to place." Maybe that was true when the first section of WMATA, stretching from Farragut North to Rhode Island Avenue, opened in March 1976, but that's not quite a valid statement today.
We'd describe the video more in depth but really, you have to see it to believe it.
Bonus: Amazingly good '70s fashion. We're talking leisure suits and some great facial hair here, folks.
Related
Before You Go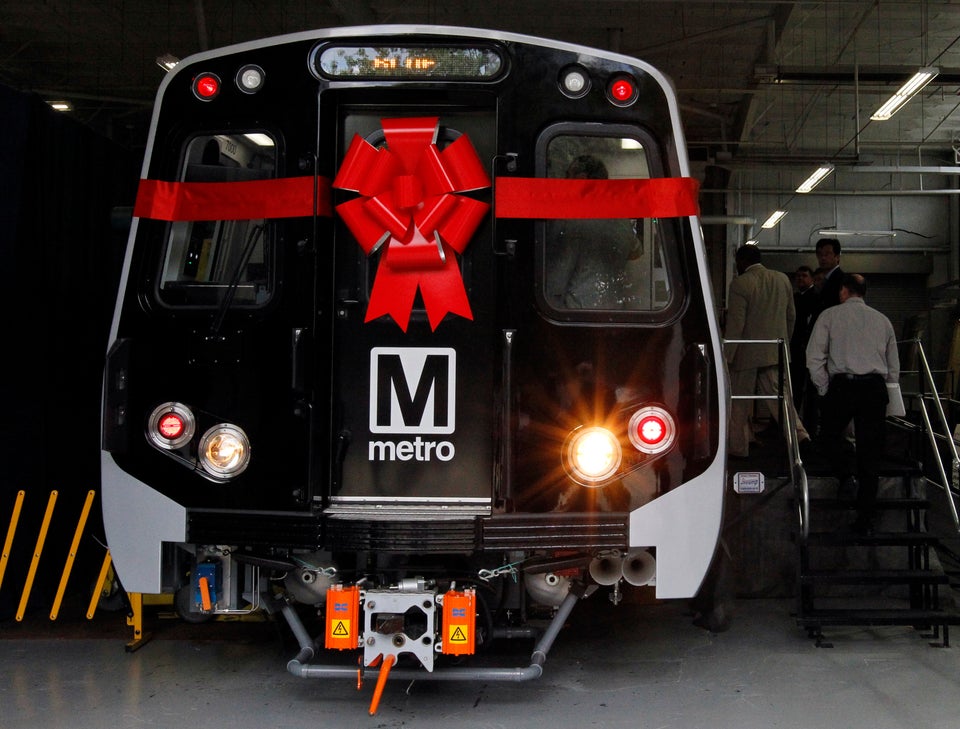 New Metrorail 7000-Series Train Cars
Popular in the Community