On December 17, 2013, 3-year-old Magnolia aka "Maggie" Tesler was diagnosed with Rett syndrome -- a neurological disorder that primarily affects young girls.
Rett syndrome occurs in approximately one in 10,000 to 15,000 females, and the typical age of onset is between 6 and 18 months, according to the National Institute of Health. There's no cure for this disorder, which causes scoliosis, loss of mobility, seizures, and loss of speech, among other things, and there is very little in the way of treatment.
To raise awareness about Rett syndrome and help fund some much-needed clinical trials, Maggie's father A.J. created a short video called "Save My Daughter. Share This Video." All revenue generated from the video will go to clinical trial research. "The more people who view this video the closer we get to a cure. This video has ads on it so that every view earns money," Tesler wrote on the family's website magnoliashope.com.
Accompanying the video is a link to Maggie's page on GoFundMe, which is also raising money to fund clinical trials. While there is a particular clinical trial that the Teslers are hoping to fund, dad A.J. told The Huffington Post that he will be donating all of the money he raises to the International Rett Syndrome Foundation to distribute.
In the video, Tesler explains that Rett syndrome occurs randomly and can affect anyone. His daughter's symptoms appeared spontaneously after three years of normal development. Maggie has already lost her ability to speak, but research shows that the symptoms of the disorder could be reversible with the right treatment. And, although there is no cure, the father notes that with enough money for clinical trials, real treatments and a cure will become possible -- not just for Maggie, but for the tens of thousands of children living with Rett syndrome. As the video says, the diagnosis of Rett syndrome is grim, "but there is hope."
A.J. Tesler's request is simple: Be Maggie's hope. Share the video.
Like Us On Facebook |

Follow Us On Twitter |

Contact HuffPost Parents
Related
Before You Go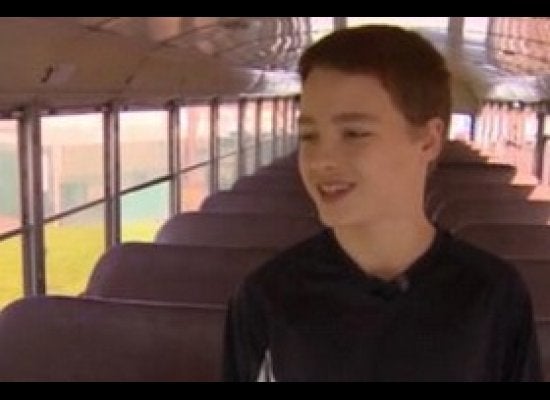 Kid Heroes