By Jonathan Pace, The New York Public Library
Up until that point few things perplexed Darra Pace more than the large yellow envelope from the south of France addressed to her four-year old son Michael. She, much less her son who was still in nursery school, didn't know of anyone who lived in or had recently visited France.
When she opened the envelope she was even more stunned at what she found inside. A few weeks earlier, Michael had written his favorite author a short fan letter. Inside the envelope from France was a personal page-long response. The author was the legendary children's writer and illustrator Richard Scarry. Writing directly to his fans was something Scarry did often, according to his son Huck.
"Well, yes, my father would have written back personally. Sometimes publishers have a habit of holding fan-mail, and then sending dozens of letters en bloc," he said... "Not very inspiring for writing replies... but I am sure whatever Michael received, my father did it."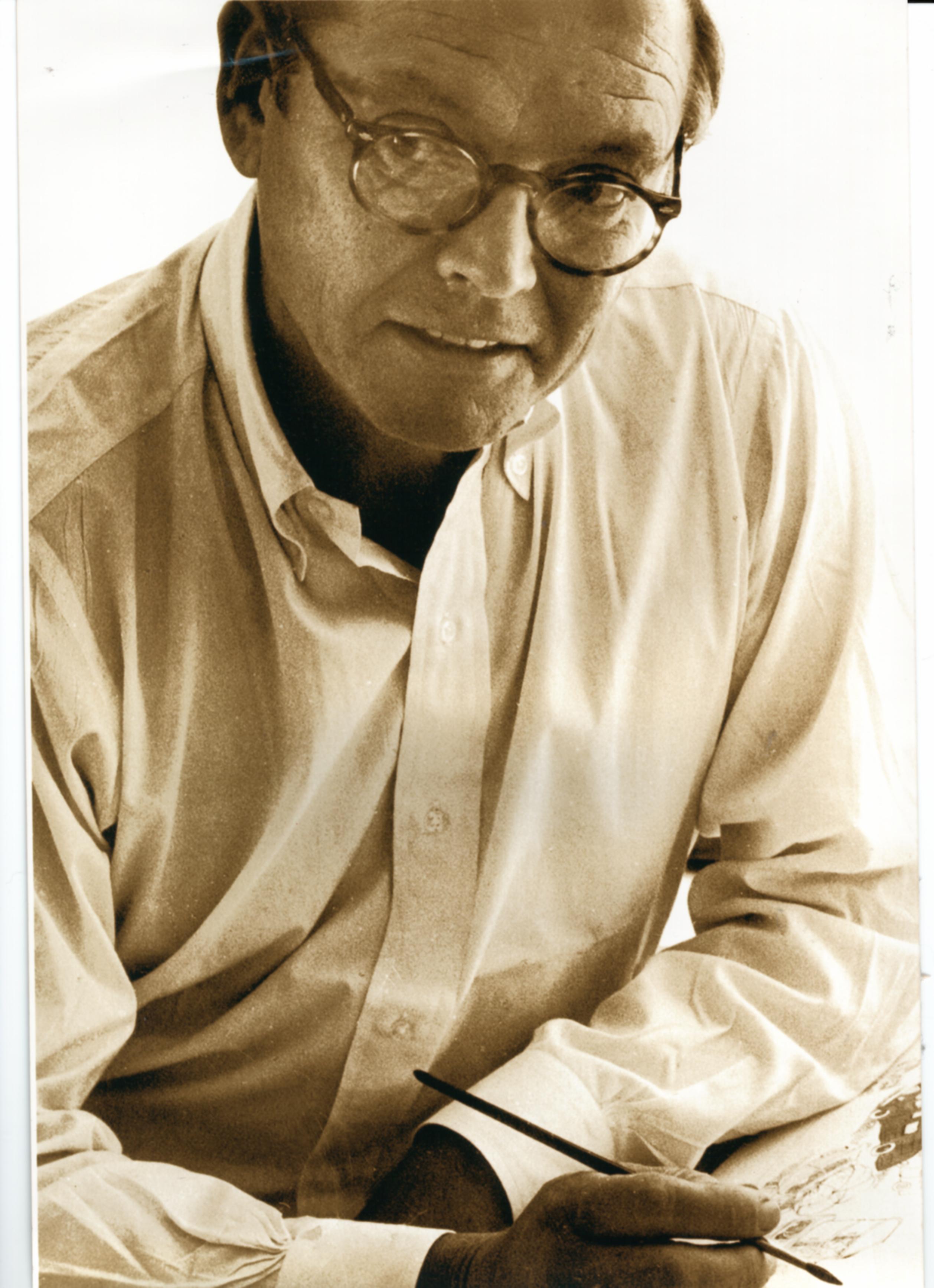 This new year if you are looking for a good book - or DVD - to buy for a young person you know, look no further then to the work of Richard Scarry. Scarry is arguably the most popular children's book author of all time. In a career that spanned four decades, he wrote and illustrated more than three hundred books and it is estimated that he has sold more than 200 million copies in over twenty languages. Scarry is most famous for writing a series of books about Busytown, a fictional town populated with a variety of anthropomorphic animals. Some of the main characters include Huckle Cat, Lowly Worm, Bananas Gorilla, Hilda Hippo, and Farmer Fox.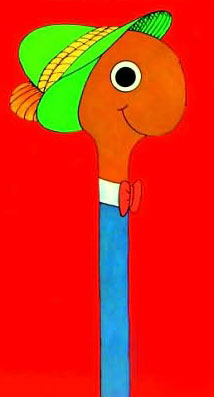 "As a kid, Richard Scarry was the author/illustrator that got me hooked on words themselves. His pairing of images with specific letters fascinated me, and I spent an inordinate amount of time poring over the pages of his books, spellbound by what I found there," said Betsy Bird, the Senior Librarian of the New York Public Library's Children Center at 42nd Street. "To my mind, Scarry carved out a niche for himself that no one has ever matched."
It's almost ironic that one of the most successful children's authors of all time nearly didn't graduate high school. Born in Boston in 1919, Scarry was a terrible student who loathed school. He was, however, a talented illustrator, and soon after completing high school (it took him five years) he enrolled at the Museum of Fine Arts in Boston, where he honed his craft until enrolling in the Army.
In the Army he became the editor and writer of Publications for the Information and Morale Services section of the Allied Force Headquarters. He wrote and illustrated articles read by more than one million people each week. After the military, Scarry briefly worked as an illustrator for Vogue, but it wasn't until he was hired as an illustrator for the Artist and Writers Guild, which was on the verge of starting to produce a new line of children's books, that Scarry would find his niche as a children's illustrator and author. He illustrated books for other children's authors until the early fifties when he started to write his own books.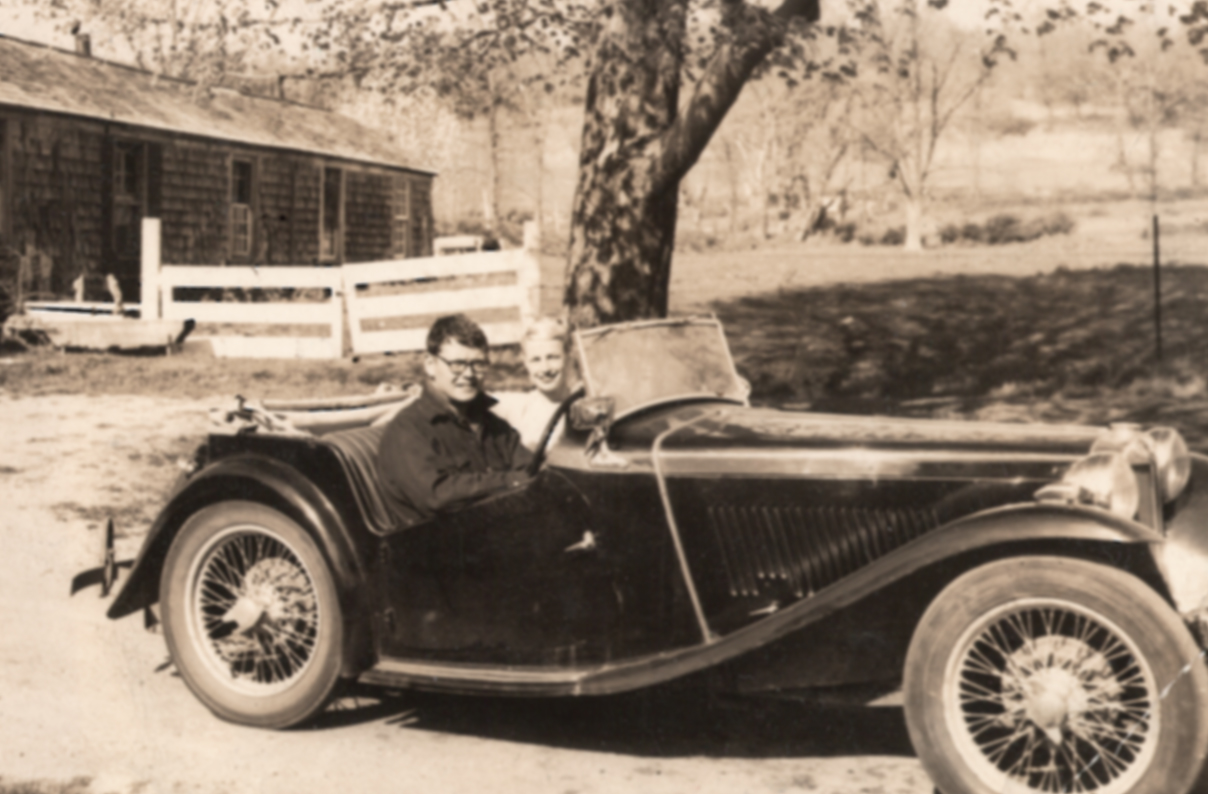 Scarry published his first children's book The Great Big Car and Truck Book in 1951. When he published The Best Word Book Ever in 1963 he became a star and never looked back publishing new books almost annually. Despite his enormous success, he never let it get to his head according to his son, Huck Scarry.
"My father was extremely proud of his success with books. Yet he never allowed his success to get in his way. Although he might have done so, he never changed the way he lived or behaved. In summertime, he was happiest in shorts and barefoot."
According to Huck, the success his father achieved did enable Scarry and his wife to live and travel around the world.
"Each winter they would spend a few weeks with a guide in Kenya, to see the wild animals. And they made regular trips to explore Morocco, as well as to London. Several months each spring were spent at a tiny house on the French Riviera, and a few weeks in summer at Nantucket Island, not too far from my father's birthplace in Boston."
When I approached colleagues at the New York Public Library and told them that I was planning on writing about Richard Scarry, I noticed their instant reactions. Huge smiles would appear on their faces, as if I had mentioned the name of a warm friend that they had not seen or heard from in years. Clearly I was not alone in the impact this man's work had on my family.
"One of my favorite books as a kid, hands down, was Richard Scarry's Best Rainy Day Book Ever, with its heady mix of words, pictures, and things to cut out and fold and build," said Librarian Jessica Pigza, who has a specialty in homemade crafts. "Opening this book was like entering a cozy creature-filled world where I could get busy creating and reading."
Scarry himself enjoyed the popularity his books had. He once said:
"I'm not interested in creating a book that is read once and then placed on the shelf and forgotten. I am very happy when people have worn out my books, or that they're held together by Scotch tape."
Richard Scarry's work is a staple in most of the branches of The New York Public Library. Even though he died in 1994, his books and DVD's continue to be popular with young children today. This is especially true in the Children's Center at 42nd Street.
"Every one of my copies of Best Word Book Ever is currently out," said Bird. "That's pretty much the norm when it comes to Richard Scarry. He just never goes out of style."
"What I think is perhaps the most remarkable thing about his books is that they are timeless, and know no borders." Huck Scarry said. "His funny animal characters are equally loved by children anywhere on the planet, and the books he did some 30, 40, even 50 years ago are still being published today. Many parents, who read these books to their children today, were read these same books by their parents when they were children. Certainly this is the best testimony to the quality of one's work."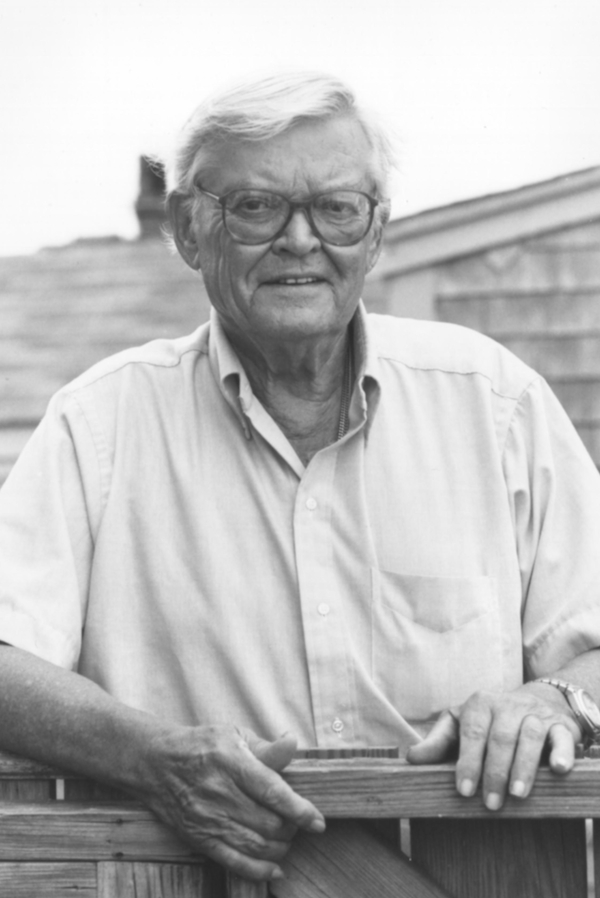 Huck Scarry continues to keep the legacy of his father alive by writing and illustrating new books that take place in Busytown. Knowing his work is still making an impact with children would suit Richard Scarry just fine. He once said:
"It's a precious thing to be communicating to children, helping them discover the gift of language and thought. I'm happy to be doing it."
Popular in the Community