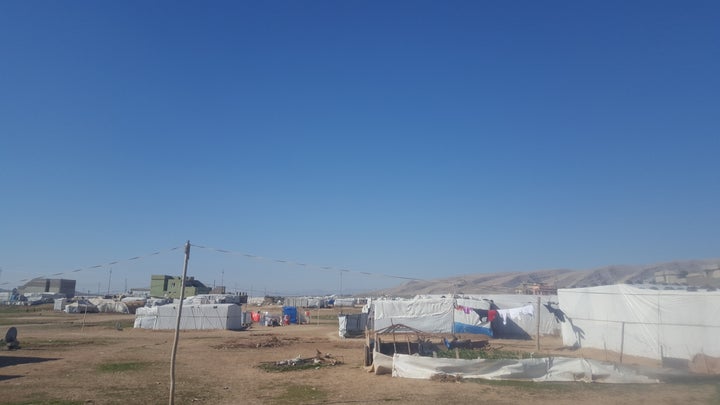 At the end of February I returned to Iraq with two fellow veterans who also served in Iraq. Our mission was to be the first team to ski off the top of the tallest mountain fully in Iraq, Mt. Halgurd. This was the second phase of my personal project, Adventure Not War, to climb or ski in all of the places where I had been to, cleaned up after, or received orders, to go to war. I kicked off the project in 2015 with a climbing trip to Angola.
For all of the expeditions, I decided that rather than focus only on the adventure, it was important to learn what we could about the culture of the place as well as try and support an organization that was doing good for the local community.
With all of the skiing in Iraq being centered in Iraqi Kurdistan, we were able to work with TentEd, a small but mighty non-profit that works alongside existing aid groups in Kurdistan to support the education of youth displaced by war.
TentEd is led by US Army veteran Zack Bazzi. His day job as a program officer for the international non-profit Spirit of America allows him to visit Kurdistan often and gives him a unique perspective on the needs and challenges in the region. TentEd is an all-volunteer run organization with 100% of all donated resources going directly to programming on the ground. Sponsors of our expedition contributed in part to the financial need of our service project which was to build two outdoor pavilions that could be used for classroom space.
The work to level the platforms for the two 8x10 pavilions was already mostly completed when we arrived. We set about hand mixing and pouring concrete, a task not many in the States, including our team, were very familiar with how to do correctly. Thankfully our Yezidi hosts were great coaches.
That evening we were treated by many of the children to a cultural performance that introduced us to both Yezidi and Kurdish culture.
The following day Bazzi arranged for us to travel to Lalish, the holy site of the Yezidi faith. Before we arrived, we were able to meet with the head of the faith, Baba Sheikh for a personal audience with him and his senior advisors. He impressed on us the need for America to continue to step in to protect his people from continued persecution.
I asked him if he had any spiritual wisdom or insights we could also take back to America. He told us we could read up on our own about the Yezidi faith and readings, but that our most important task was to take back the message of the need of American support to prevent any future genocide against his faith.
After a few more minutes of conversation, I pressed the issue of spiritual insight. I worry now that this was a highly offensive question to a man who is a) struggling to keep his people simply alive and b) the leader of a faith that does not accept any conversion—one must be born into the Yezidi faith only. Still, he humored me and gave me the response that 'religion should never be used as a sword.'
My perception, as I walked away from that portion of our trip after being able to speak, at least briefly, with many different men and children, was that regardless of religious, ethnic, and geographic differences—we're not all that different as humans and we all need a secure place to call home. A thought I would return to often on the expedition.
For more on our story and Adventure Not War, you can visit www.adventurenotwar.com. Later this year we will be sharing two different short movies about the experience. We will also be sharing additional articles and photographs in the weeks and months to come.
Huge thanks to all of our sponsors who made the expedition possible, and to our families who supported our dream to return to Iraq for adventure, not war.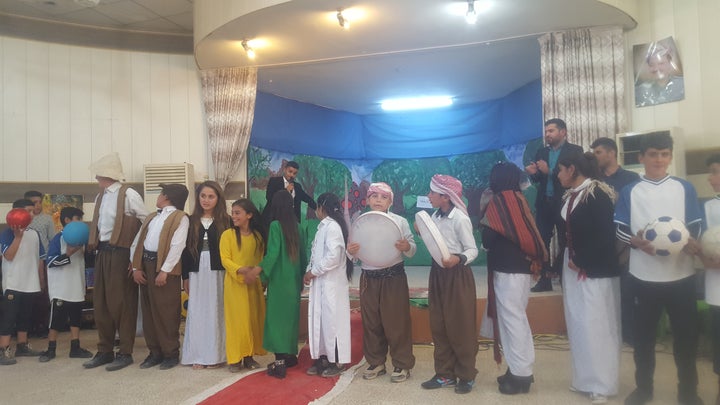 Popular in the Community