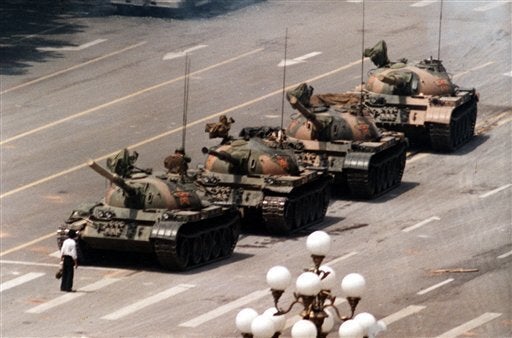 I have always had the gift of traveling around the world on someone else's dime. First it was to Africa as a high-school senior after I received the 1974 Kodak/Scholastic Photography Travel Scholarship. Then a fact-finding trip through South America in 1978. United Press International paid for my posting to Brussels in 1981. The Associated Press offered Asia on a plate during my Bangkok assignment in 1987. A recent trip to New York courtesy of a Columbia University DART award. Then, a few days ago, I returned to Honolulu from Beijing. The BBC had provided a very special gift -- the chance to revisit a part of my past during the 20th anniversary of the student uprising in Tiananmen Square.
When I entered the lobby of the Jianguo Hotel on May 17, 2009, I noticed minor changes since my stay in 1989. The coffee shop windows were no longer boarded up from Army gunfire. The bamboo chairs in the lobby were still there though a bit darker with age. I could still envision the photographers sitting in the lounge asking every new arrival what was happening in the streets outside. The heavy smell of cigarette smoke lingered as my luggage dropped to the floor. I opened the drapes and looked outside to the view below. My God, so much had changed. I reflected back to cowering behind the same bathroom wall every time a column of soldiers fired their weapons and that hellish night of June 4th following the Tiananmen crackdown. I had suffered a serious concussion after a stray rock slammed into my face. The Nikon Titanium camera had absorbed the blow saving my life.
As I ordered room service, the stale cheeseburger reminded me of how stunned I was 20 years earlier to see CNN footage of events I experienced only a few hours before on the street. I recalled how sick I was from the flu and my throbbing concussion. That feeling of guilt mixed with regret for not returning to the streets after the injury and my sheer terror of almost dying. The fact is, I was just too scared, injured and sick. The decision probably saved my life.
One positive observation was that the Jianguo Hotel staff was more pleasant than 1989. There seemed to be a happier, more upbeat feeling in the air. The heaviness that I experienced two-decades earlier was absent. Perhaps China had indeed improved for the better?
I had some reservations about returning to Tiananmen Square. But as I walked down one of the wide, tree-lined boulevards near the US Embassy, I felt such peace from that hell two decades earlier. The wood burning smell of Asia in the air took me back to my Bangkok posting years before. It was like visiting an old friend. I looked in wonder at all the new shops and office buildings. It all had become more capitalistic than America.
On the day before my return to Honolulu, I struggled with jet lag and finally made the pilgrimage to Tiananmen Square. Security police squinted at me with cold stares and I felt like squinting back but I could not. The black and white video of a Chinese tank toppling the Goddess of Democracy was still etched in my brain. It was hard to imagine that this wide open square in the late afternoon was once filled with joyous hope for the future and dancing children only to be left in ruins with blood-stained tents.
Yes, China had changed... but not the cold stare of watchful eyes.
Here are photos I took from the Tiananmen Square protests in 1989: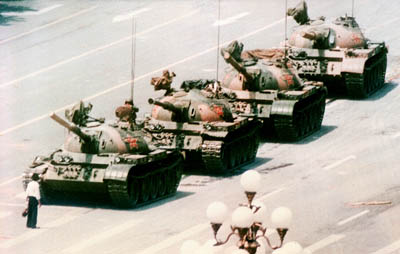 Jeff Widener/Associated Press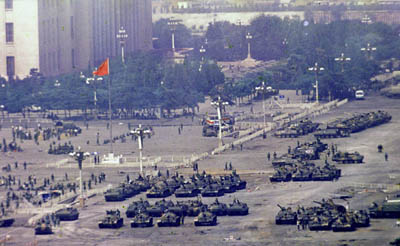 Jeff Widener/Associated Press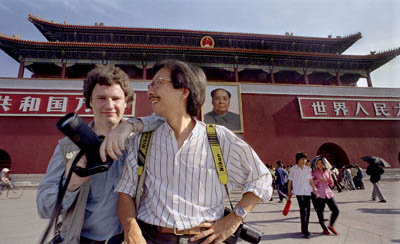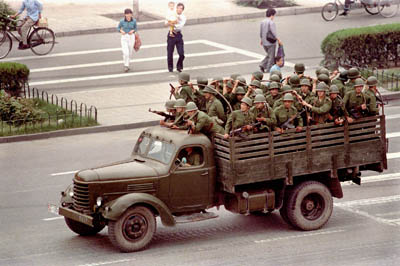 Jeff Widener/Associated Press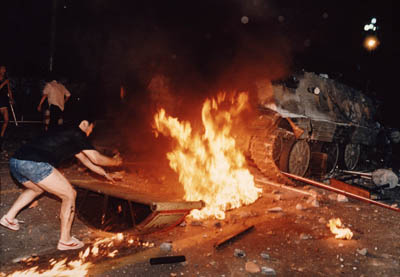 Jeff Widener/Associated Press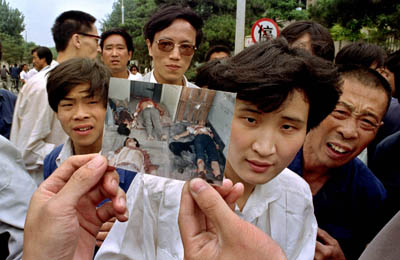 Jeff Widener/Associated Press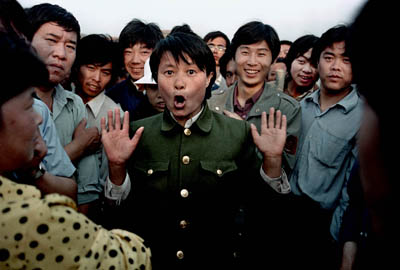 Jeff Widener/Associated Press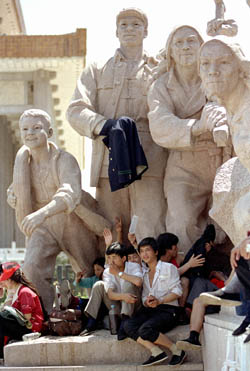 Jeff Widener/Associated Press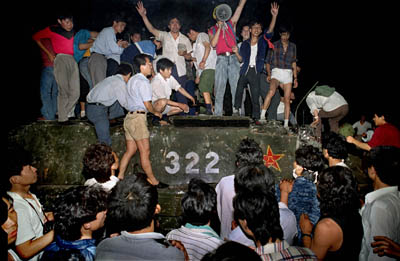 Jeff Widener/Associated Press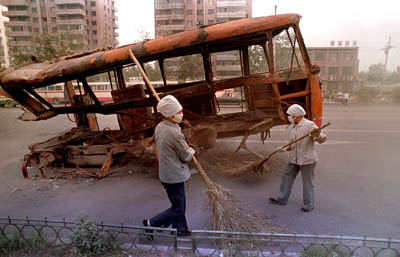 Jeff Widener/Associated Press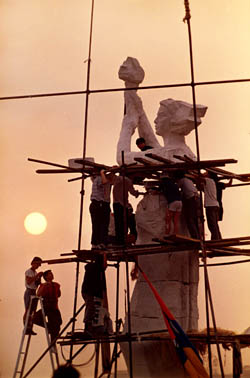 Jeff Widener/Associated Press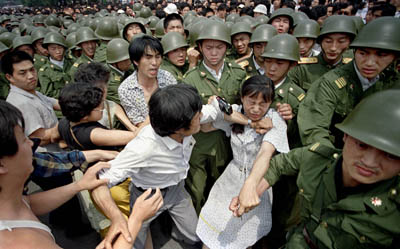 Jeff Widener/Associated Press
Calling all HuffPost superfans!
Sign up for membership to become a founding member and help shape HuffPost's next chapter