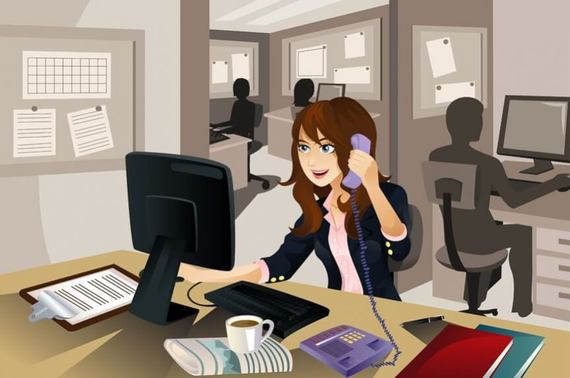 One subject that seldom receives much attention is the amount of time that a person will be away from their job when they have breast cancer. The reason may be is that this subject may be something that is farthest from a person's mind when they receive a cancer diagnosis but more than likely, it is because there is no simple answer to this question. Not only will the decision be based upon the doctor's recommendation in each situation but so much more will be contingent upon each individual.
Based upon my own experiences, I went back to work the day after my drain tube was removed after my lumpectomy and the day after both drain tubes were removed after my double mastectomy. At the same time, I know that this is not the norm but for me it provided the perfect situation where I could focus on my work and that allowed me to not even think about anything else. Of course, this was possible for me because I have a desk job that requires me to carefully review and focus on data for correct understanding and interpretation. It also requires minimum physical movement that also limits physical pain and/or discomfort.
For most, however, this would never work on so many levels. For many, their work requires not only physical movement but also lifting and carrying and almost endless movement. As a result, much more healing time must be given if there is any hope that they can return to the range of motion and weight lifting abilities that might be needed.
In some cases, employers are not empathetic and employees find themselves to be in very difficult situations because they are threatened that if they take off an extended period of time, they will have to be replaced and often, that is a permanent replacement. This may be hidden under the suggestion that the patient's position has been eliminated in their absence which means they do not have a job to which they can return. For some, this is handled by telling the employee that her position has been "reclassified" and she no longer is qualified to do the work required under that new classification so they no longer have a job. And for still another group, such surgeries and treatments leave them physically unable to perform the job that they had previously been doing.
For these reasons and so many more, many women forego treatment altogether because they can't afford to take off from work under any circumstances. They may be the sole breadwinner for their family and have no financial resources to help in case of an emergency like this. They may pass on treatment because there is no one that would be available to provide services in taking care of their homes if they are unable to do so. And even if they have been assured that they have nothing to worry about in the workplace if they take off the needed time, they may have seen what happened to others under similar circumstances when they returned to work when their work/position/level had been downgraded to the point where they were no longer able to sustain their previous lifestyles or pay her bills and is forced to seek a new position. But, before anyone passes on medical treatment for breast cancer or any other medical condition, I would encourage them to look into their options as well as rights under the law. And if they are not able to do it on their own, then hopefully they will ask for the help of someone else to do this research for them.
Thank heavens that many employers do care enough to support and work with their employees when they are faced with a medical crisis. The employer will tell the employee to take as much time as need in order to deal with their treatment and recovery and not to worry about their job, as it will be there for them when they are ready to return. For those who are not able to return to the exact same work, many employers will do whatever is necessary to supplement the duties that the employee can no longer perform and perhaps even add other duties that the person is additionally able to do so that everyone is put in a comfortable place.
But, should you find yourself in a position where you do receive a diagnosis of breast cancer, you should immediately address all aspects of your treatment program, not only with your doctors, but also with your employer in order to make the right choices for yourself. Hopefully, this will not turn out to be one more major problem with which you have to deal on top of your cancer diagnosis but if you need help, don't hesitate to enlist any and every resource you can so that you can go through your treatment and return to your former employment with the minimum amount of disruption.