"Somewhere I've failed or have been failed," Jami Demuth, a 38-year-old mother of three in Cedar Rapids, Iowa, wrote last year, detailing her fruitless year-long search for a job.
Demuth had spent seven years at home with the kids and didn't realize how hard it would be to get back to work.
"I know we sacrificed a lot so I could stay home with our children (something I would never change) but I did have brighter hopes for my future."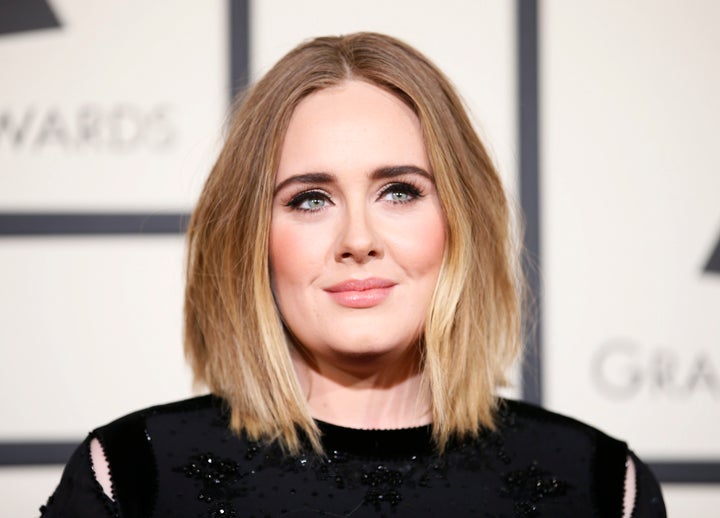 With a master's degree in education and a track record working at a university, "I thought my degrees and past work experience would speak for themselves. I thought I'd seamlessly transition back into the work force."
She sent out 50 resumes, landed just three interviews and no jobs. Finally, after a year, Demuth's friend helped her get a position at a financial company, working in customer service for about $31,000 a year. "It's kind of who you know," Demuth told The Huffington Post recently.
It's hard to overstate how daunting a return to work can be for those who've stepped away. Like a new car that's driven off the lot, your value seems to plummet instantly once you leave the security of full-time work for the chaos of parenting. You're also dealing with all the emotions involved in leaving full-time motherhood behind.
Women are penalized harshly for taking time away to raise children. Career breaks lower your salary potential, reduce your retirement income. Indeed, they help contribute to the wage gap between men and women.
Mothers typically make only 73 cents for every dollar paid to fathers, according to a new National Women's Law Center analysis of U.S. census data. The gap is wider than the 21-cent difference between women and men overall.
Knowing some of this can make the prospect of going back to work pretty scary. "Regardless of how successful they've been, across the board [returning mothers] all lack confidence," Jennifer Gefsky told HuffPost recently. A lawyer who left a prestigious job to raise her kids in the suburbs of New York City, Gefsky knows the drill. And now she's doing something to help other women get back to it.
On Wednesday, Gefsky and Niccole Kroll, a registered dietian who also left her career for motherhood, launched Après, a website for women seeking to re-enter the workforce after time away. Fast Company has dubbed it the LinkedIn for women who've taken a career break.
Gefsky notes that the website is open to men who are returning to work, as well. However, fathers are much less likely to take career breaks.
The site features job listings targeted to women with "gap years" -- from full-time work, to part-time, consulting gigs and maternity leave fill-ins -- and also connects job hunters with career coaches.
Après is also partnering with a diverse group of employers -- who will be featured on the site -- including The Carlyle Group, Sirius XM and Major League Baseball. The MLB "needs women," Gefsky said.
"There's not a great message from Corporate America saying, we want you back," she said. "It's really hard. Unless you can pull on your personal networks. It's too difficult."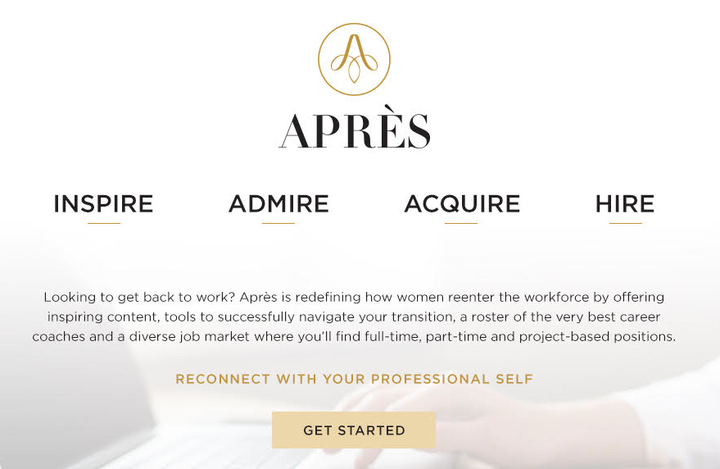 Some companies though are starting to realize that there's value in getting these women back to work.
Chang Li, is a data scientist who lives with her husband and two children in Los Angeles. She took three years off from work to be with her kids, ages 3 and 10. That apparently was a millennium in the tech industry.
"I got a lot of interviews. No full-time offers," said Li who searched for full-time work for a year, while also taking refresher tech courses and networking. "You're away from the work, especially the technical work. People might think your skills are outdated."
Finally, Li's obsessive networking and research on re-entering the workforce landed her a break, more familiar to 20-something college graduates: an internship. She is one of six mid-career interns tech giant IBM brought on in April through a new partnership between the Society of Women Engineers and iRelaunch, a 9-year-old firm devoted to the project of returning those who've taken timeouts back into the workflow.
The goal is to hire these women full time, Jennifer Howland, executive of the IBM Pathways Program for Experienced Technical Women, told HuffPost.
To get the returnees up to speed quickly, IBM has been focused on training -- even doing a workshop with these women on millennial culture.
"Like a new car that's driven off the lot -- your value seems to plummet instantly once you leave the professional realm."
Six other companies are involved in the intern program, including General Motors, Caterpillar, Intel and Booz Allen Hamilton. The program, the first of its kind in tech, is modeled somewhat on similar programs in the financial sector, which has been doing "returnships" for quite some time.
Female engineers couldn't be more in-demand in tech, which is under the gun to hire more women -- and pretty desperate to hire tech talent.
"It's no secret that there's a shortage of engineers," said Kristen Siemen, a senior executive and engineer at General Motors who is working on the intern initiative. "We've been challenged with trying to fill positions. This was, we felt, a great opportunity to tap into a market we hadn't had access to in the past."
GM's program also started last month with women who've been out of work for anywhere from four to 21 years.
Hiring managers are traditionally not so eager to hire those who've been away from the workforce, Karen Horting, executive director and CEO of the Society for Women Engineers, told HuffPost. But these women can make ideal employees.
"You know they've been able to do the work, the risk is low," she said. "It's just helping them get back up to speed. But the principles are the same."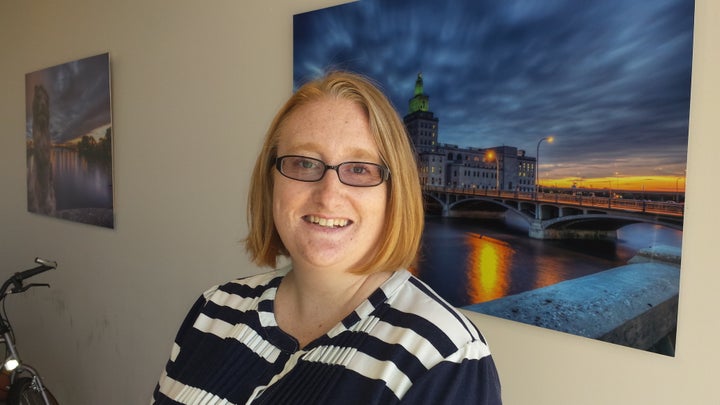 Jami Demuth, the mother from Iowa who struggled to find work, was up to speed pretty quickly at her new job. She got a raise after less than a year in the position. Yet, just last month she decided to quit. The job didn't have the kind of flexible hours she needed, and managing the day-to-day of her kids' schedules proved too challenging.
"My kids were having a hard time being by themselves after school. There was limited time that I could take off," she said.
Her experience should serve as a reminder to the companies and services eager to get mothers back to work: They're going to need flexibility and support once they land there.
By all accounts, the payoff will be worth it.
Related