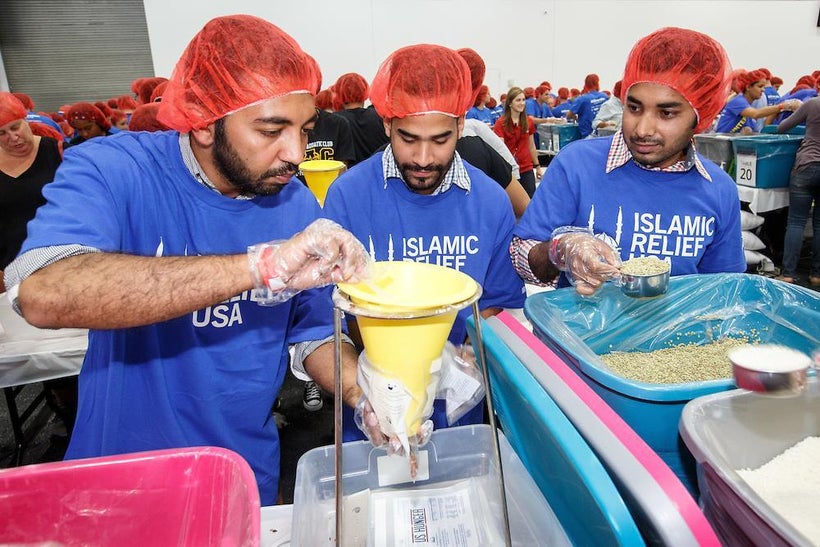 This week we remember and honor the difficult days following the 9/11 attacks 15 years ago, the period of time when we began the sad and difficult process of recovery. Please join us by continuing to visit our Facebook page all this week, sharing your thoughts, and commenting on some of the stories and images we are posting.
In the very dark days that followed 9/11, our country struggled to find its footing. Ultimately, we regained our resilience and our strength in part because we came together as a nation in response to the tragedy. For a moment in time, our differences simply didn't matter any more. We weren't Republicans or Democrats, black or white, Asian or Hispanic, gay or straight, Catholics, Jews or Muslims. We were simply Americans. We were just people.
Today more than ever, as we approach the final weeks of a very divisive election, we need to remember what that felt like, and what it meant to us all. However fleeting the moment might have been, we were given a special gift: A chance to see what our country might be like if we all worked just a little more closely together.
At 9/11 Day, our mission will be to foster and grow that spirit of unity, not just on September 11, but all year long. We'll be making that happen with the help of more than 40 leading nonprofits, universities, faith-based groups, and volunteer service organizations. You can join us too by visiting 911day.org and signing up to be a member of "Tomorrow Together."
We plan to start by helping educators teach the concepts of 9/11 Day to our nation's children. It is important that young people learn about more than the tragedy. They also need to learn about the remarkable way our country responded, the goodness that people everywhere exhibited, and the togetherness that helped us overcome our anguish.
Is it possible to recapture the same spirit of unity we shared after 9/11? Probably not. After all, ours is country of more than 300 million people. All different. We simply aren't going to agree on everything. In fact, we're more likely to disagree than not.
But if we want to remain strong as a nation and solve the problems of today and tomorrow, we have to find better ways to work together.
We can use the post 9/11 moment of unity and compassion as inspiration.
Individually we have to listen mostly to what we truly believe in our hearts, and work harder to at least respect and understand the differences of others, even when we may not agree. We can't allow ourselves to be overly influenced by the powerful forces that always seem to be pulling us apart, whether it is the media, or the fiery rhetoric of political campaigns.
In the end, it comes down to remembering that there are things in life far more important than our individual differences.
This 9/11, I had the opportunity to volunteer with more than 2,000 people from the New York City area, including Muslims, Catholics, Jews, Hindus, Sikhs, Protestants, Buddhists, atheists, blacks, whites, Asians, Hispanics, and others from so many different backgrounds. We all worked together as a family, packing 505,728 meals to help others who struggle every day to feed themselves and their families.
That's what life is supposed to be about. And America, too.
With your continued support, we are committed at 9/11 Day to defending and fighting for the ideals of togetherness, not just on September 11, but every day of the year.
Calling all HuffPost superfans!
Sign up for membership to become a founding member and help shape HuffPost's next chapter
This post was published on the now-closed HuffPost Contributor platform. Contributors control their own work and posted freely to our site. If you need to flag this entry as abusive,
send us an email
.