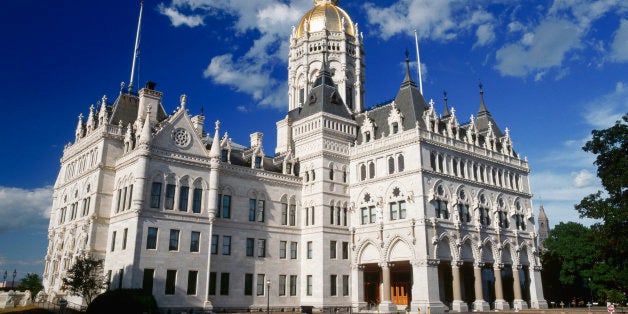 State Police Commissioner Reuben F. Bradford is leaving his post this week, ending his three-year tenure as the first African American to lead the state's largest police organization.
Law enforcement sources said that Bradford submitted a letter to Gov. Dannel P. Malloy earlier this week saying that he was retiring as head of the Department of Emergency Services and Public Protection, surprising many state police administrators who had expected Bradford to remain in his position until the next election.
Bradford, who is 67, was unavailable for comment Wednesday.
Bradford, who left a high-paying job as director of security for the National Football League to return to the state police, has been dogged by questions about his health and by criticism of his administration's decision to consolidate emergency dispatch centers to save money.
The department also has been criticized by some for taking so long to complete the Sandy Hook Elementary School shooting investigation. The state police have still not issued their final report on the Dec. 14, 2012 shooting.
Administration officials were not available for comment Wednesday. Law enforcement sources said that an announcement on Bradford's status was expected Thursday.
It is unclear who would replace Bradford, but several law enforcement sources indicated that Deputy Commissioner William Shea is the leading candidate.
Shea was appointed last May by Malloy to direct the department's Division of Emergency Management and Homeland Security. The division is responsible for disaster and crisis response and the coordination of the state's emergency planning and counterterrorism efforts. He reports to Bradford.
Bradford returned to run the state police after a 15-year hiatus in the private sector, including the NFL job. Bradford had retired as a major after stints as a barracks commander, with the Statewide Narcotics Task Force, with the Bureau of Criminal Investigations and as chief of staff for former Commissioner Bernie Sullivan.
His appointment in December 2010 was considered a smart one by Malloy, bringing in someone experienced in working with several factions of the sprawling state police agency, as well as its first African American commissioner.
"Reuben is an exceptional individual," Malloy said at the press conference announcing Bradford's appointment. "He has a great understanding of the needs of the department. He has been an insider and an outsider and is prepared to be an extraordinary commissioner for this department."
The beginning of Bradford's term was relatively quiet, with concerns about a backlog at the State Police Forensics Laboratory being the biggest issue. Bradford has a reputation of being a behind-the-scenes leader, rarely quoted publicly unless he was testifying before a legislative committee.
But then, when state officials were deciding budget cuts, word leaked that as many as 56 troopers could be laid off and even though that plan was later rescinded, issues with the state police union started cropping up.
The biggest one has been the decision to consolidate the emergency dispatch centers in an effort to save money and deploy more troopers to other positions. But union officials argued that the consolidation meant that barracks, especially ones in eastern and western Connecticut, would not have a person on duty 24 hours a day to handle emergencies.
Just last week, police union officials held a press conference to highlight their safety concerns with the consolidation of dispatch centers, pointing out a major problem earlier this month in which emergency calls from eastern Connecticut were rerouted to the Litchfield dispatch center, causing confusion and delays.
In a press release, the union said that the malfunction potentially sent calls "across the state to Litchfield where local dispatchers are less familiar with Eastern Connecticut or State Police operations on the opposite end of the state. The malfunction occurred approximately during rush hour."
The consolidation plan, publicly backed by Bradford and State Police Col. Danny Stebbins, is expected to be reviewed by the state legislature when it convenes in January. ___
(c)2013 The Hartford Courant (Hartford, Conn.)
Distributed by MCT Information Services
REAL LIFE. REAL NEWS. REAL VOICES.
Help us tell more of the stories that matter from voices that too often remain unheard.
BEFORE YOU GO
PHOTO GALLERY
Sandy Hook Elementary School Shooting