Much of the coverage on the Huffington Post Arts & Culture page, like most arts pages around the web, deals with the latest news in galleries, museums and auction houses. However, art and its powers extend far beyond the white cube and the cosmopolitan metropolises that often dominate the headlines.
Painter Reuben Kenyatta was raised in the small rural town of Pickens County Alabama and moved to North Michigan before ninth grade. In 1970, at the age of 17, Kenyatta entered the military, volunteering as a U.S. Marine. After a traumatic experience during service, he began self medicating with street drugs and was eventually incarcerated as a repeat offender. Kenyatta ended up spending 11.5 years in the Michigan Department of Corrections and now classifies himself as a homeless veteran.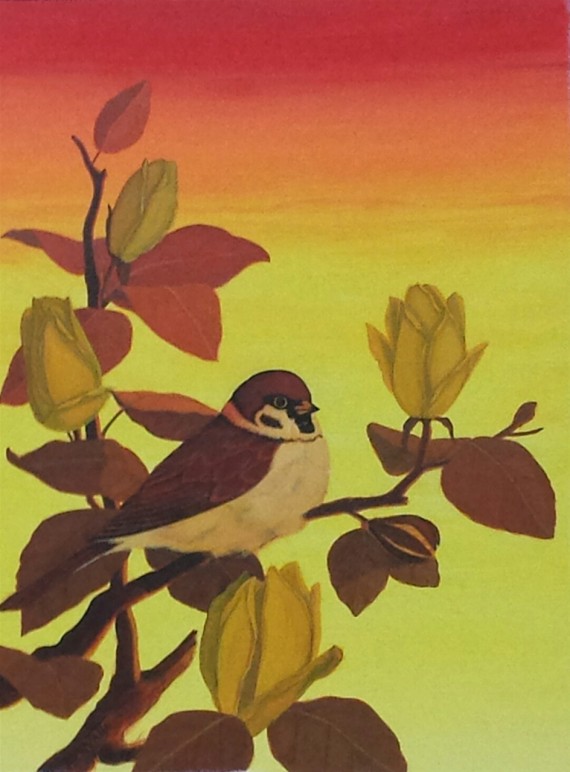 "Sun Setting"
During his time at the Department of Corrections, Kenyatta became involved with a new initiative called the Prison Creative Arts Project, which originated in 1990. The program encouraged him to channel his rage and frustration into creative expression. "Admittedly, I didn't catch the concept in the beginning," Kenyatta explained in an email to The Huffington Post. "But over the years I have come to reach that understanding and comfort in applying more of what comes from within."
"When you talk about art with some people, I often hear 'I can't draw a straight line,'" he continued. "Do know this: art is not about straight lines, it's about expression. Remember, it's always better to build, than destroy. Art offers that opportunity."
In a phone conversation with The Huffington Post, Kenyatta shared details about his life struggles and finding strength through the power of art. Read on to hear his stories and see them in paint.
Did you grow up exposed to any art, either creating it or viewing it?
It was on my radar, but it was taken off. I grew up in an agricultural community in Alabama and the school that I went to was more or less an agricultural school where art was definitely not on the menu. Like most children, I grew up sketching on my own but I didn't have any serious interest in it.
When did you become more serious about art?
I took art in high school but I took a more concentrated interest when I was incarcerated. I think it was in 1999 that I started looking at art from a different perspective, as opposed to something that would just get me attention. That's when I came across a prison creative art program run by University of Michigan and entered their workshop. I didn't really know what to expect; all I knew was they provided you with free supplies.
What changed when you began this program?
The best part was how it made me feel as an individual. Once you're incarcerated, you lose a lot of self worth. I already had a lot of self worth destroyed from the military days, but as an artist, I started to feel a little better about myself as an individual. It helped me decide to make my overall life better.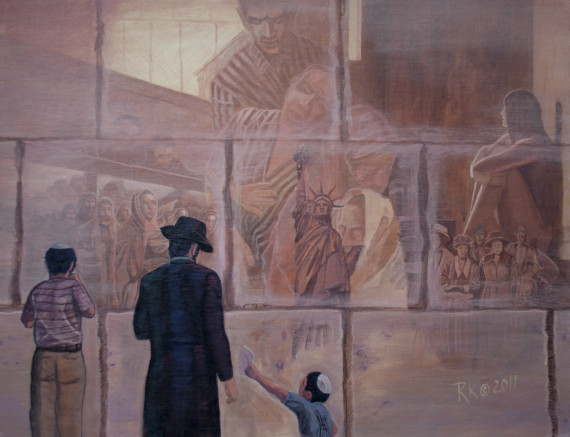 "For My Grandcestors"
Were there specific artists who inspired you?
That's pretty difficult. Norman Rockwell was someone who made me want to draw early on. But it was Mrs. Janie Paul from the program, she was the one who wanted me to express myself from the inside and really explore what I felt inside. Before, I was mentally creating things I thought people would like. If I was doing a painting, I was thinking about what was popular right now -- a figure of Michael Jackson or Beyonce. It wasn't about what I really felt. She encouraged me to start thinking about that and putting it on canvas.
What kinds of emotions were you battling when you first explored art as an outlet?
My trauma itself originated when I was in military training, when a friend of mine was accidentally killed. We were going through a course and he ended up getting shot during what they called friendly fire. I was the last person with him and I still have this conflict that I couldn't save him. I had to crawl all the way through the course to notify the drill instructor that he had been shot. It sounded like a joke because it's not supposed to happen. I was then whisked away from the place, supposed to forget it. It was so bad that for me, being 17 years old at the time, that's where a lot of anger started. They wanted me to forget it, forget him. We didn't get counseling, we didn't get anything. We trained to be teammates. When one person hurts, we should all hurt. But all that was thrown out the door. I can't even remember his name but I can see his face.
How did you go about conveying so many complex emotions and experiences in a single image?
It was something that happened over a period of time. What I'm classified as now is a homeless veteran and I'm classified as such because I'm undergoing a program for the veteran's association where I'm being housed while going through medical tests for PTSD. In doing this, art gives me the opportunity to address a lot of the issues I have relating to the military. It also gives me a chance to get my life together. Art allows me to channel a lot of my anger. In doing so, it gave me an opportunity to channel anger without having confrontations with other people or authority figures.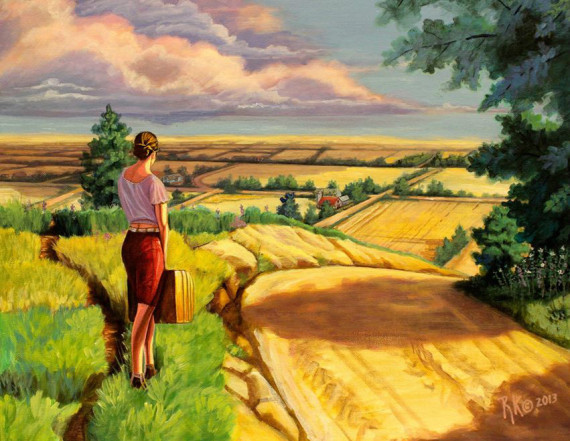 "One Last Look"
Your piece "One Last Look" has been made into bookmarks and greeting cards by the "1heartart" Foundation. Can you describe the idea behind this work?
Most of the paintings I do are for people that may be going through a crisis. This particular work is addressing the feelings a female may have when making a decision whether she would stay in a situation or leave. In my development and my growing up I had made a lot of mistakes in trying to understand my relationships with women. At one point I was abusive and I wanted to show that I understand the mistakes that I've made. I've painted a woman as she makes that one last choice: Should I leave? She's turning around one last time wondering if she should go back or continue to a new life. I grew up in a very restricted time for females and African Americans, when women really weren't allowed to reach their full potential. This painting is inspiring women to reach their full potential.
What advice do you have for aspiring artists growing up in rural areas removed from major art scenes?
My advice would be to try to undertake art in any form -- in music or performance, it doesn't have to be visual. It gives people an opportunity to get rid of a lot of pent up anger. It also gets the mind accustomed to building as opposed to taking. In order for me to put anything on the canvas, I have to align my thoughts in a particular way. I'm formalizing my thought process in a way that I, as an individual, get a chance to reform my thinking process. What makes my situation so unique is that so many people had reached out to me, because when they saw I was trying they were willing to help me change. I didn't do it alone.
One particular group was "1heartart." What they did, along with the veteran administration, is they took the desperation out of my life. They gave me the space to develop myself and socially integrate myself without being desperate for money or places to stay. "1heartart" showed me that I have value and what I'm doing can actually work in the real world. I was confined for 11.5 years. When I came out I had to learn a lot about technology and acquire technology to really communicate now. They really helped me achieve that.
I would suggest strongly that anybody find a way to communicate, try to get rid of the anger that may have been acquired over the years from things you may not like. It works quite well.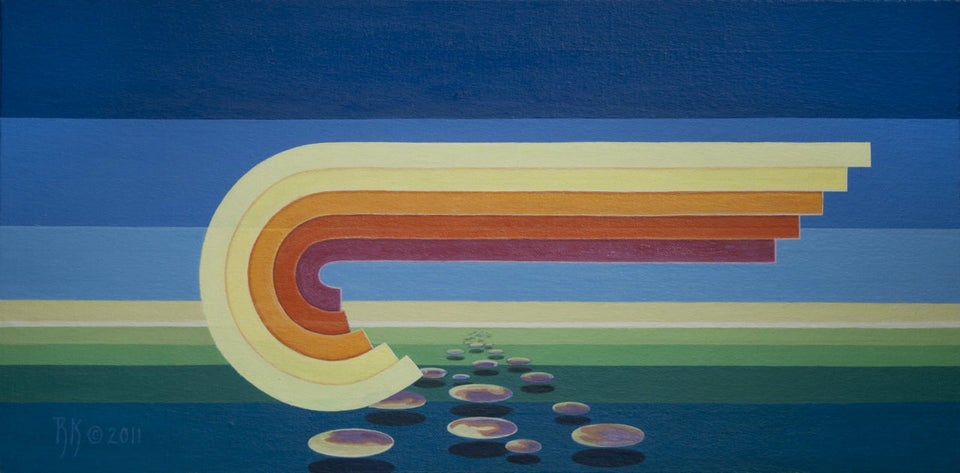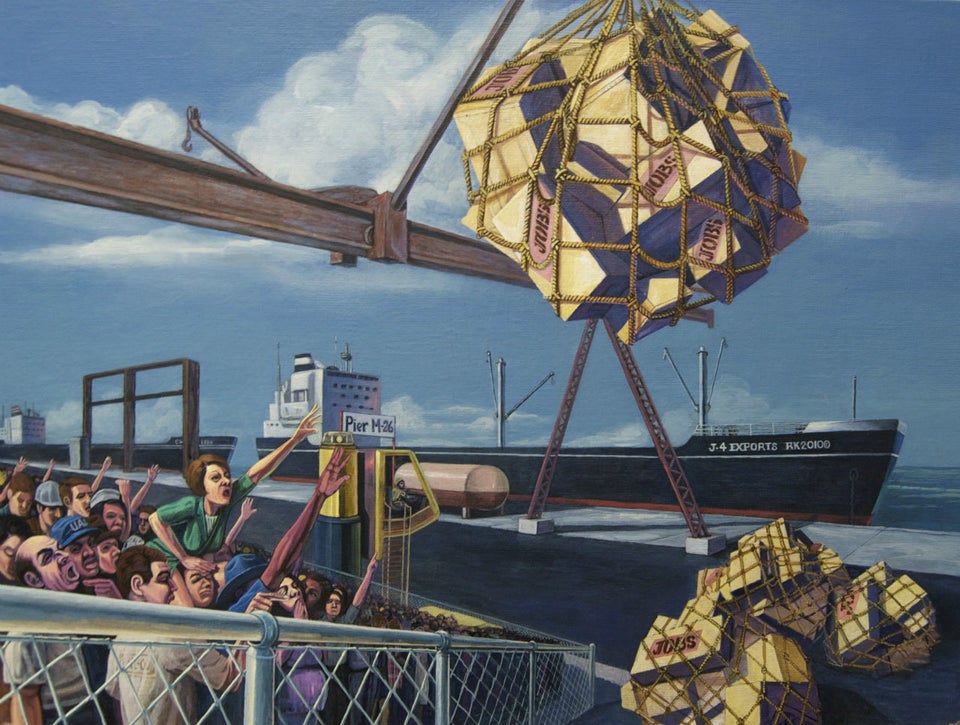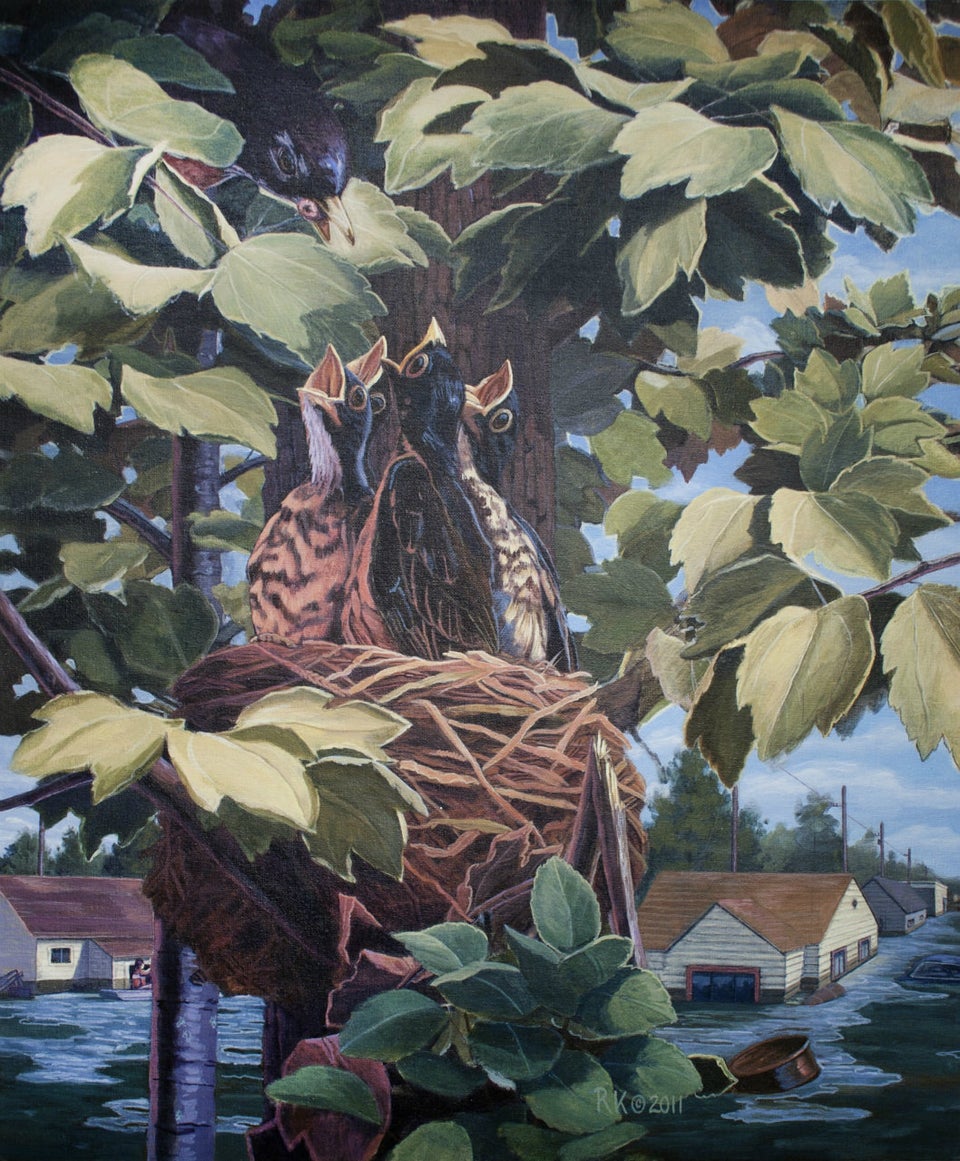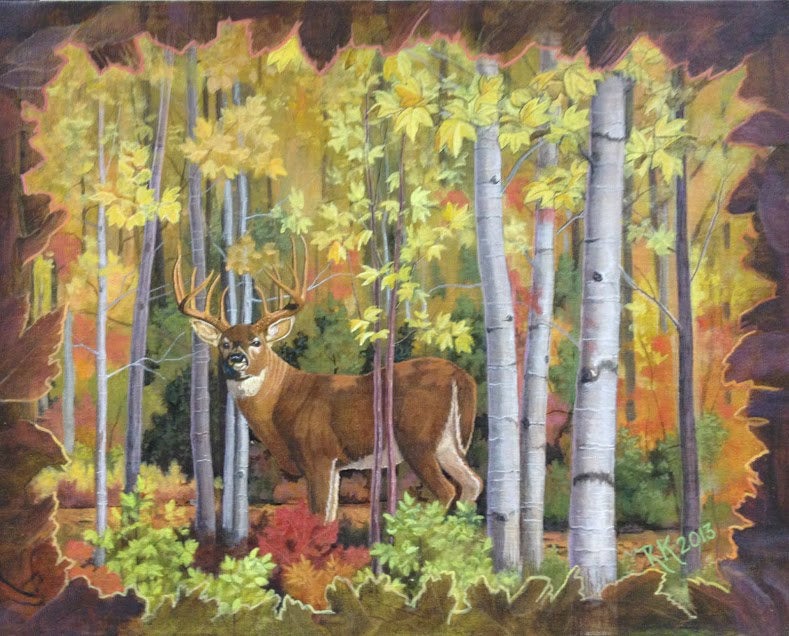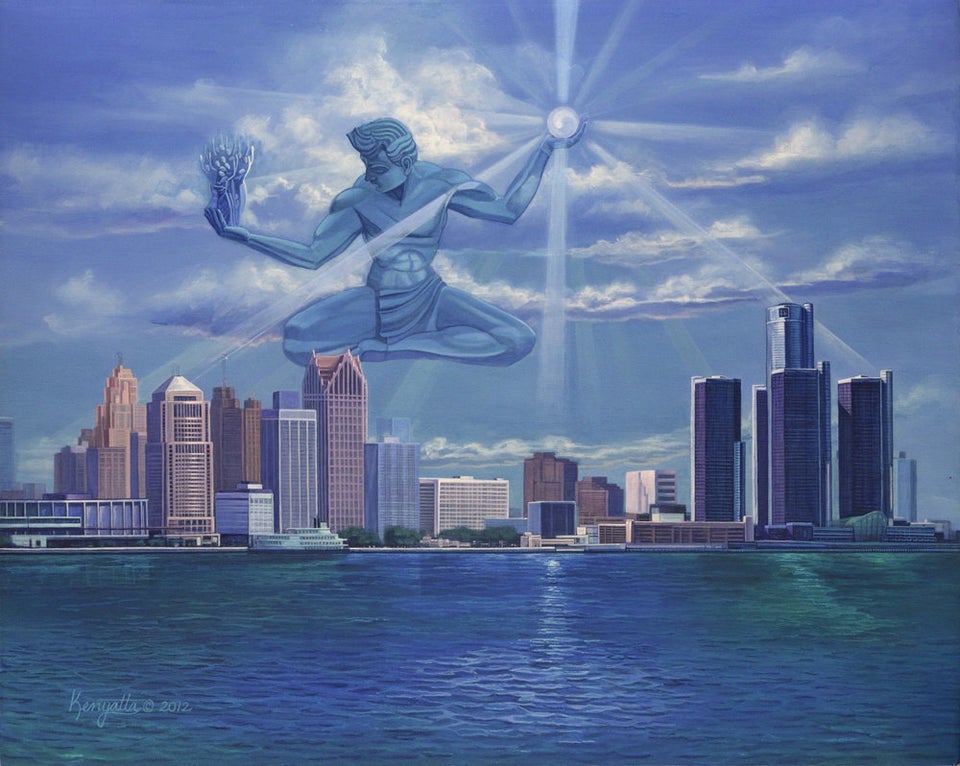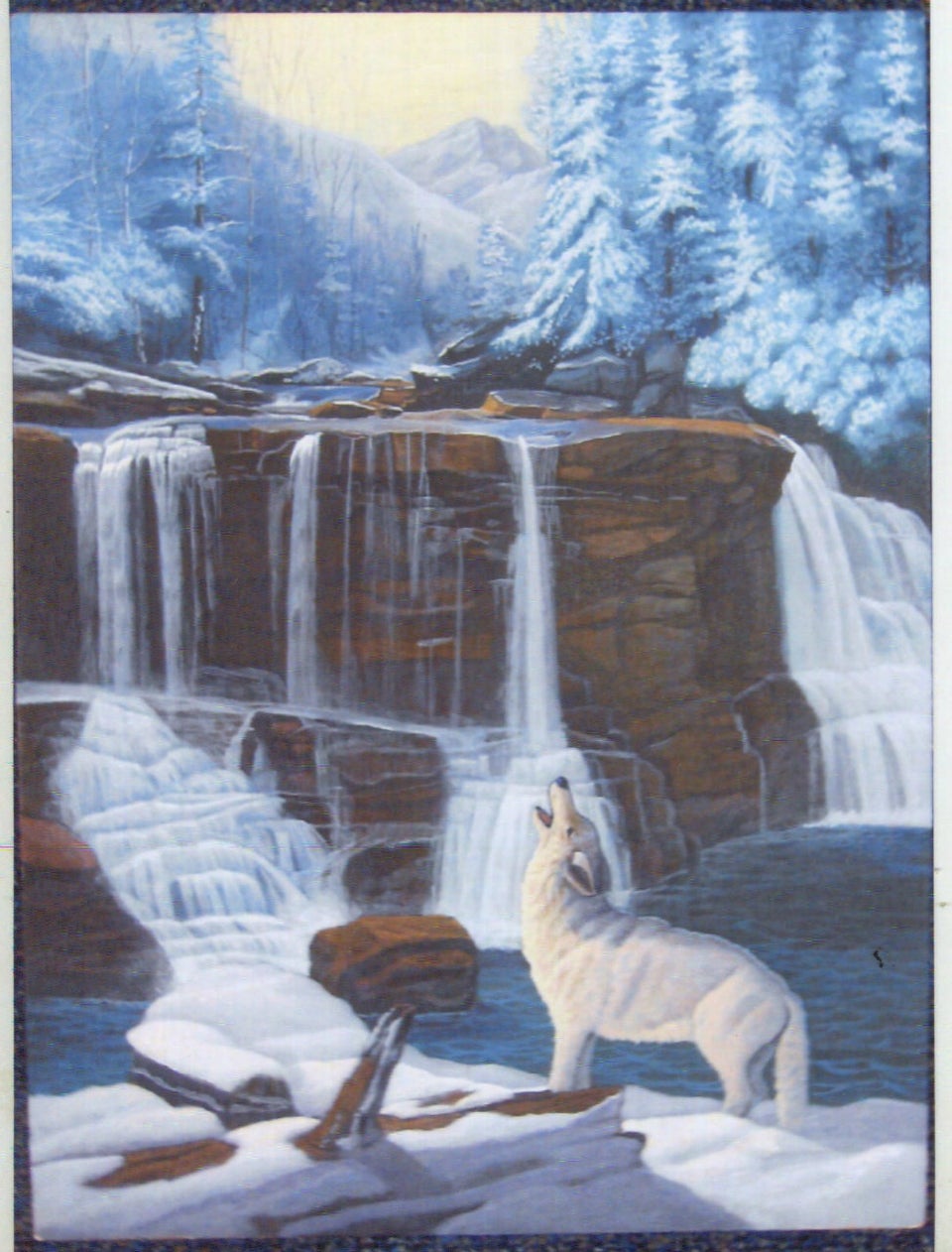 Related
Popular in the Community