And not just because he's 28 and already winning the style game. Or because Beyoncé loves him. Or because he embodies everything there is to love about African print-inspired fashion. But because his garments make real women look fine.
The Virginia Beach-raised designer sews together bold prints and bright colors into fabulous pieces that accentuate the curves of a woman's body. His portfolio includes skirts, shirts, rompers, jackets and dresses galore, all of which turn any sidewalk into a runway and any woman into a supermodel.
In 2009, the young designer launched his own brand DemestiksNewYork, and it's been gaining fame ever since. Here's what else Reuel had to say about his craft in an email interview with HuffPost Style:
What inspired you to become a designer?
I have always had a love for clothing and style. In high school, I had the opportunity to study fashion design during [my] junior and senior year. Ever since then, I knew I wanted to make a career for myself in the fashion industry.
Describe the woman who you are designing for.
I design for women who want to stand out and women with a bold sense of style. My designs are very versatile, like my customers.
Why do you primarily work with African prints?
I was attracted to the texture, print, color and durability of the fabric. The fabric has history and soul and I wanted to design clothes that are more modern and less traditional in the Ankara fabric.
What does it feel like to have Beyoncé rocking and loving your designs?
Amazing! Unreal! It just makes me believe that I'm meant to be a fashion designer.
Are there any other celebs you'd love to see in your clothes?
Of course! Michelle, Malia and Sasha Obama!
What's next for DemestiksNewYork?
We will have new styles and designs available on the site in about a week. And our fall collection will debut in late September.
See more women sporting his designs below:
This interview has been condensed and edited for clarity.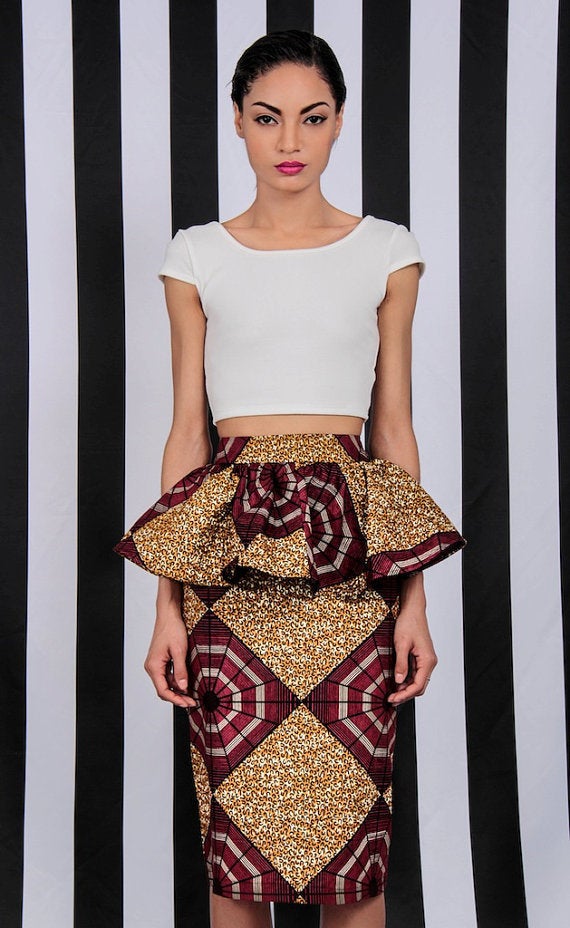 Demestiks New York