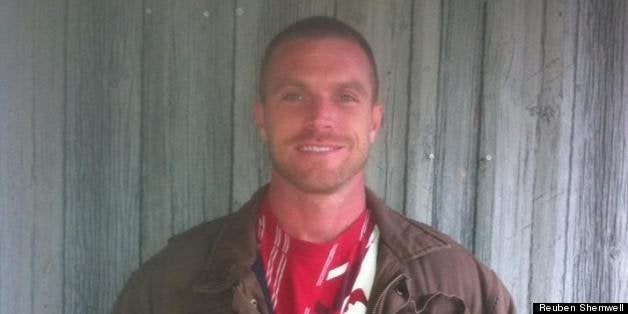 WASHINGTON -- In a ruling that could have wide implications for coal miners, a federal judge has rebuked a coal company for trying to sue a Kentucky miner who filed a safety discrimination complaint against management. The decision has called the company's lawsuit a form of retaliation and ordered that it be withdrawn.
As HuffPost reported in January, Armstrong Coal took miner Reuben Shemwell to civil court after Shemwell said he was wrongfully dismissed from his job for raising safety concerns in his mine. It appeared to be the first time that a coal company sued an employee for filing a safety discrimination complaint, and Shemwell's lawyers warned that the threat of legal fees would have a chilling effect on whistleblowers throughout the mining industry.
In their suit filed in Kentucky state court in August, Armstrong lawyers claimed that Shemwell's filing of a discrimination complaint with the federal Mine Safety and Health Administration (MSHA) amounted to "wrongful use of civil proceedings" -- essentially, a frivolous lawsuit -- after government officials declined to pursue Shemwell's discrimination claim against the company. The Labor Department then turned around and filed a fresh discrimination complaint against Armstrong, arguing that the civil lawsuit in itself was a form of retaliation against the miner.
In his ruling on the latter case issued Wednesday, Administrative Law Judge Jerold Feldman sided with Shemwell. Armstrong lawyers had argued that the company's civil lawsuit was a First Amendment right, but Feldman didn't buy it, noting that Armstrong's right to free speech shouldn't preempt mine safety law. Their lawsuit, he wrote, was a violation of whistleblower protections, interfering with Shemwell's right to file a safety complaint.
"[I]t is paramount that miners must be insulated from any chilling effect that would inhibit their willingness to report safety related concerns to mine management," Feldman wrote. "Can anyone deny that the prospect of a miner being sued in state court for filing a protected complaint that is pending before the [government] is a significant disincentive for miner participation?"
Feldman ordered Armstrong to withdraw its suit within 40 days. A lawyer for Armstrong did not respond to a request for comment.
On Thursday, Shemwell told HuffPost he felt relieved.
"It's a big relief knowing they can't sue you for exercising your rights," the 32-year-old said. "I was expecting I'd have to go to court and fight a big battle."
Tony Oppegard, a lawyer for Shemwell, said the ruling sets an important precedent -- that miners shouldn't have to wonder if they'll be sued for exercising their right under mining law to file a discrimination complaint.
"The anti-discrimination provision of the Mine Act is a miner's ultimate way to protect his safety on the job," said Oppegard, who served as Shemwell's counsel alongside Wes Addington, of the Appalachian Citizens' Law Center, and Matt Shepherd, who represented the Labor Department. "If companies could sue miners in state court when MSHA declines to prosecute their case, that anti-discrimination provision would be totally eviscerated. It would be a very rare miner who would file a complaint if he thought he could be sued for having filed it.
"If it can happen to Reuben," he added, "it can happen to any miner in the country."
To illustrate those concerns, Oppegard said he is in the midst of representing three other miners in a separate discrimination complaint against Armstrong. After Shemwell was sued, all of those miners asked Oppegard if they should worry about being taken to court as well, he said. The stakes of an expensive legal battle are very different for miners and for a company like Armstrong: its parent company, Armstrong Energy, had revenues of $300 million in 2011, according to Coal Age.
Shemwell's victory this week, however, does not get him his job back. His dismissal is the subject of a separate case that's still pending.
Shemwell worked as a welder on one of Armstrong's mining properties in Western Kentucky. He was fired in September 2011, for what his superiors deemed "excessive cell phone use." Shemwell said he was really fired because he'd brought safety problems to the attention of management. According to filings, he'd refused to work in confined spaces where he'd been overcome by fumes, and he told management that the respirators used by the welders weren't adequate.
After Shemwell filed his discrimination complaint, federal officials temporarily reinstated him on the job, deeming his claim "not frivolously brought." But ultimately the government decided to drop the complaint, dissolving his reinstatement. That's when Armstrong filed its civil suit against him.
Even though MSHA declined to pursue Shemwell's original discrimination complaint, the case is still alive through Shemwell's own counsel. No trial date has been set.
Without his job at the mine, Shemwell is laying carpet to get by. He said the work is spotty, and his earnings are less than half what they were at the mine, but he's grateful to have any income at all as his legal fights continue.
"They were hoping I would just give up and go about my way and leave it alone," he said of Armstrong. "Now, they know they can't do it no more. And everyone else knows they can do something about it if they're messed with."
Support HuffPost
The Stakes Have Never Been Higher
Related
Popular in the Community