 It seems like more and more supermarkets have discontinued plastic bags, switched to paper-only shopping bags, and have set up discount incentives for customers to bring their own reusable bag. That's because we're finally discovering the inconvenient truth about plastic bags: They're rarely recycled. They're made from petroleum oil. And they're an enormous harm to our environment.
Plastic bags take anywhere from 15 to 1000 years to decompose.
It's estimated that 1 million birds and thousands of turtles and other sea animals die each year after ingesting discarded plastic bags.
More than 10 percent of washed-up debris polluting the U.S. coastline is made up of plastic bags.
It takes 12 million barrels of oil to produce the estimated 100 billion plastic bags Americans use each year.
The petroleum used to produce 14 plastic bags can drive a car one mile.
Browse the slideshow below to see some reusable grocery bags we think you'll like.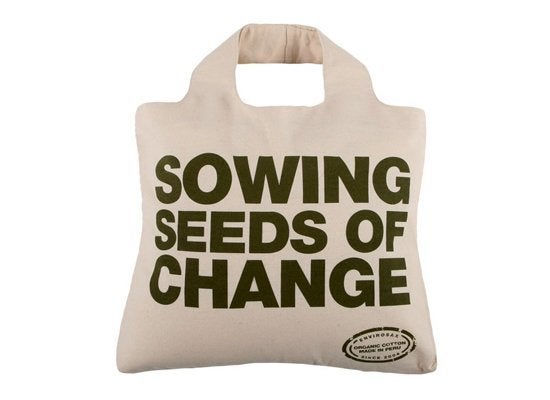 reusable bags
Related